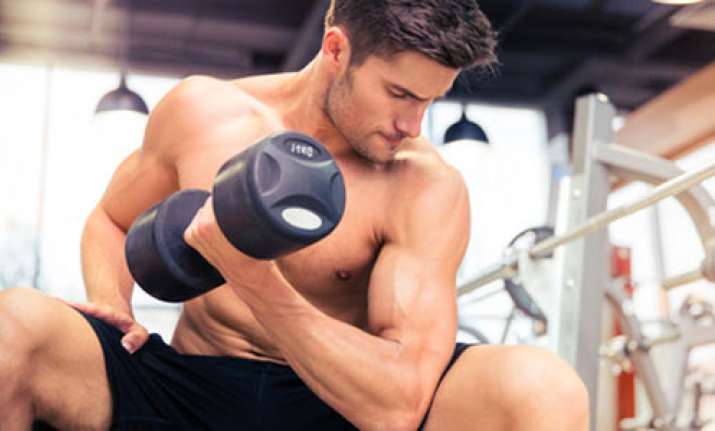 Are you a fitness freak and love spending long hours in gym?  Do you even have steroids to gain that brawny look? If yes, then stop as soon as possible as this combination can have adverse effects on your reproduction ability. According to IVF experts, intense workout along with consumption of steroids is giving rise to infertility. Nowadays , men love to hit gym as it has become a trend. Exerting oneself with exhaustive exercises diminish sperm count thus directly impacting the potential to reproduce.
Another factor contributing to infertility was the consumption of steroids for body building which was causing zoospermia - a condition in which sperm does not generate in semen. Recent studies have said some 1 per cent of the Indian males is affected by zoospermia.
"In males, heavy training sessions can reduce the sperm count in the body that is directly related to the fertility of a man. There are many who have been following long-term training sessions in order to maintain the body. If one is into exhaustive training sessions, there are chances that they might have less sperm count compared to a man who has been following normal training sessions," said Arvind Vaid, an IVF expert at the city-based Indira IVF Hospital.
Rekha Goswami, a city-based independent IVF expert, who previously worked with the AIIMS, said though heavy workout causes infertility problems in the long run, what is of immediate concern was consumption of steroids without medical advice.
So, it's better to go for a well-maintained diet and set of exercises instead of rigorous gymming and steroids consumption.
(With IANS inputs)