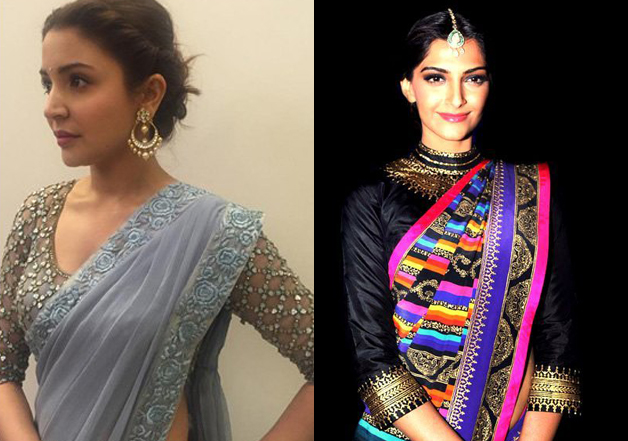 Diwali is just round the corner and obviously you would want to look stylish during this festival. While Diwali dressing can be fun, choosing the right kind of outfit to up your glam quotient can get tedious too.
Well, that is exactly why we are here to rescue.
Fashion experts say that this season it is all about experimenting with different colours. So while earlier you used to stick to reds, blues and pinks; this year choose colours like oxblood red, sapphire and mint-green.
If you are still confused about this new trend, have a look at these hues and how you can exude charm with them.
1.Persian influence: Radiate royalty with colours like emerald, sapphire, oxblood red, and mauve. Rich and glamorous fabrics - velvet or brocade - go best with this colour trend. Dusky or olive skin-tones could carry this trend effortlessly.
2. Monotone: Mint-green ethnics like suits, saris have been in vogue this season. For off-beat attires, experiment with colours like lilac or icy-blue, or tangerine, amber, and teal if you feel like wearing an outfit which will make you look good in the little cold weather around you.
3. Pale hues: Nude, beige, and toasted almond are the hues which are on everyone's must have list these days as they're subtle yet serene. Pale hues look best with embellishments. Experiment with a diverse range of fabrics from lace to silk and net to velvet. Mirror work could add a traditional charm to the attire you choose.
4. Pastel: Dusty pink and serenity are dreamy, neither pale neither flashy. This colour trend is best suited with silver thread embroidery or ivory embellishments.
5. Vintage grey: Combine this colour with sun-yellow as the combo will create a striking contrast.
6. Multi-colour: Contrast and layers are the in-thing this season. Various pieces of your outfit should be in complementing colours - like if you are opting for a lehenga for a first Diwali celebration after your wedding then you can team up yellow choli, green lehenga and a red dupatta for an energetic contrast look.
(With IANS Inputs)