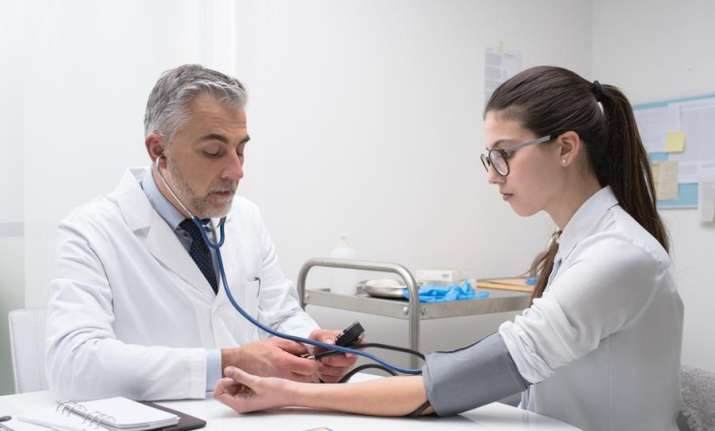 A recent study has stated that diabetes patients suffering from obstructive sleep apnoea may be at greater risk of developing an eye disease. The researchers have found that the disease can develop a situation that can lead to blindness. The most common form of eye disease, Diabetic retinopathy affects between 40 and 50 per cent of patients with diabetes. The research was conducted by University of Birmingham.
The findings showed that the prevalence of diabetic retinopathy was higher in patients with sleep apnoea (42.9 per cent) compared to those without sleep apnoea (24.1 per cent) -- that causes snoring and interrupting breathing.
Further, it was also more common in patients with both Type 2 diabetes and sleep apnoea compared to those with only high blood sugar levels alone.
"Despite improvements in glucose, blood pressure and lipid levels, diabetic retinopathy remains very common," said Abd Tahrani from the University of Birmingham.
Importantly, patients with sleep apnoea and Type 2 diabetes may also be at an increased risk of developing advanced diabetic retinopathy over a period of three years and seven months.
These patients may also not be aware of the onset of diabetic retinopathy and the disease could go undiagnosed for years, the researchers said.
For the study, published in the American Journal of Respiratory and Critical Care Medicine, the team involved 230 patients with Type 2 diabetes who were assessed for diabetic retinopathy using specialist retinal imaging, while sleep apnoea was assessed using a home-based multi-channel cardio-respiratory portable device.
At a follow-up appointment, on average 43 months later the patients with sleep apnoea (18.4 per cent) were more likely to develop moderate to severe diabetic retinopathy compared to those without sleep apnoea (6.1 per cent).
Tahrani stated that the study can be concluded that OSA is an independent predictor for the progression to moderate or severe diabetic retinopathy in patients with Type 2 diabetes
 (With IANS Inputs)