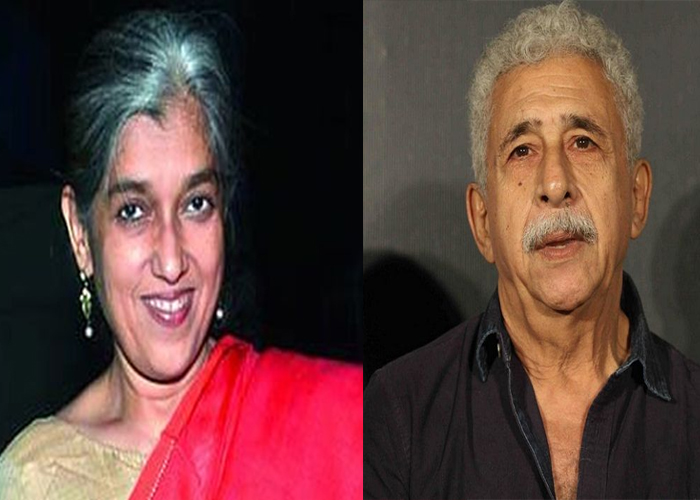 Theatre stalwarts and actors such as Naseeruddin Shah, Ratna Pathak, Pankaj Kapur and Rakesh Bedi are all set to take part in the upcoming Delhi Theatre Festival (DTF). Now in its second year, the three-day theatre gala, will begin from March 9. The festival will see also actors Paresh Rawal, Ananth Mahadevan, Rohit Roy and Mona Singh regale the audiences with their performances in five different productions, 'Ismat Apa Ke Naam', 'Dopehri', 'KishanVsKanhaiya', 'Last Over' and 'Unfaithfully Yours'. 
Talking about the festival, veteran actor Pankaj Kapur said it was always a pleasure to perform in Delhi. "Delhi is where I began practising theatre, it is always special to perform in the capital. Performing on the Delhi Theatre Festival stage is going to be a ride down memory lane. Also, I'm honoured to inaugurate the Gurugram venue," he said in a release. 
Jassi Jaisi Koi Nahi actor Mona Singh said she was excited to perform in her debut play 'Unfaithfully Yours' in the Delhi Theatre Festival. She said, "... and I couldn't have asked for a better director than Raell Padamsee or a better platform than the second edition of DTF." 
The initiative is an exclusive venture by Alchemist Live, a sister company of Alchemist Marketing Solutions, known for developing successful IPs in the country. 
"Our vision for Delhi Theatre Festival is to create a global platform for theatre enthusiasts... We had a fantastic run last year with Season 1, with full houses for each play. This year, we have extended our reach with both productions and venues to ensure there are enough seats to satiate the appetite for every theatre lover," Manish Porwal, Managing Director of Alchemist Live, said in a statement. 
American Express is associated with the festival as the title sponsor this year. Siri Fort Auditorium in New Delhi and Orana Conventions in Gurugram will host the five plays.