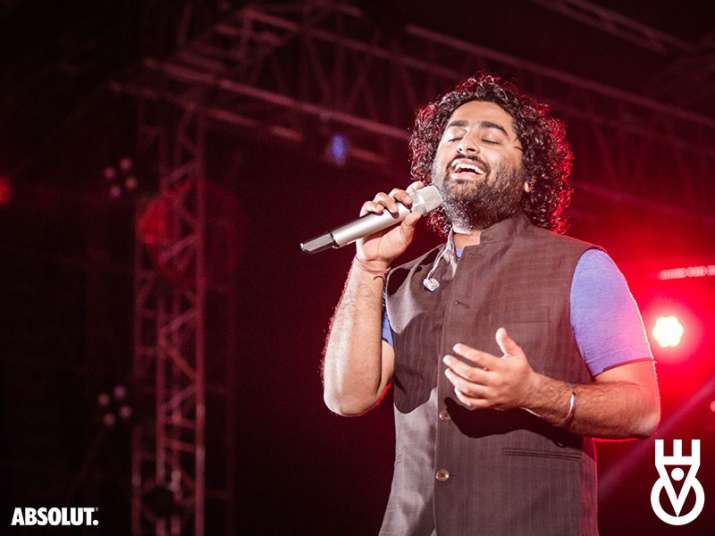 As the excitement for the fifth edition of COMIO Enchanted Valley Carnival continues to grow with the unveiling of the Electronic Trance Family stage, India's largest multi-genre music & camping festival announces the festival headliners & early bird ticket sales! Dutch Trance King Armin Van Buuren will be performing to a power-packed stage in the Valley for the very first time! Adding to that, Bollywood singer & crowd favorite Arijit Singh will be returning to COMIO EVC for the second year in a row! This marks the beginning of EVC's extensive & eclectic artist announcements. The festival has a lot of surprises in store for their 5th edition.
A trance icon who has become one of the most popular DJ's in the world, Armin Van Buuren has set the standard of the trance movement high with his talent. An influential stalwart in the world of Electronic music, Armin has collaborated with some of the biggest DJ's and recently released his new mix from his album series- 'A State Of Trance, Ibiza 2017'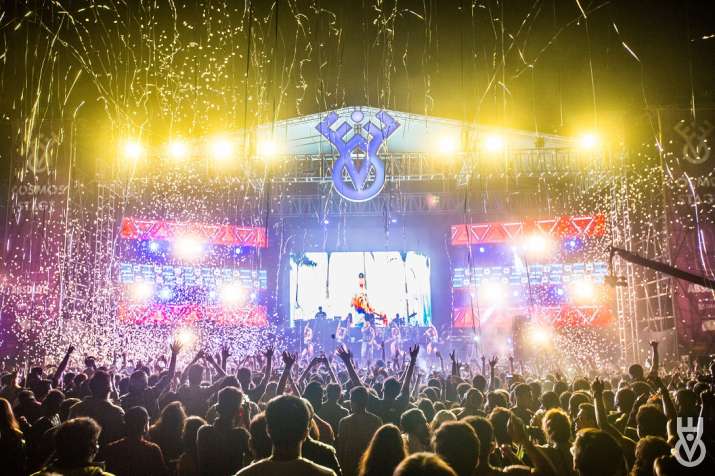 Arijit Singh will be returning to COMIO EVC for a second year in a row
The Indian Phenomenon, Singer Arijit Singh dazzled the COMIO EVC tribe with a 37-piece symphony orchestra band with International members from all over the world and is back to add opulence for the second year! The singing sensation will certainly be adding grandeur to the multi genre festival as he's all set to serenade his fans with the biggest Bollywood chartbusters.
India's largest multi-genre music & camping festival will be held on 16th & 17th December 2017 at the picturesque Aamby Valley City in Lonavala. A unique mix of music, camping, culinary experiences and adventure sports, this one-of-a-kind festival has now released their early bird tickets. Beginning from Rs 3520 for the festival & Rs 6048 for camping, COMIO EVC gives its fans a memory of a lifetime with 48 hours filled with the very best the valley has to offer.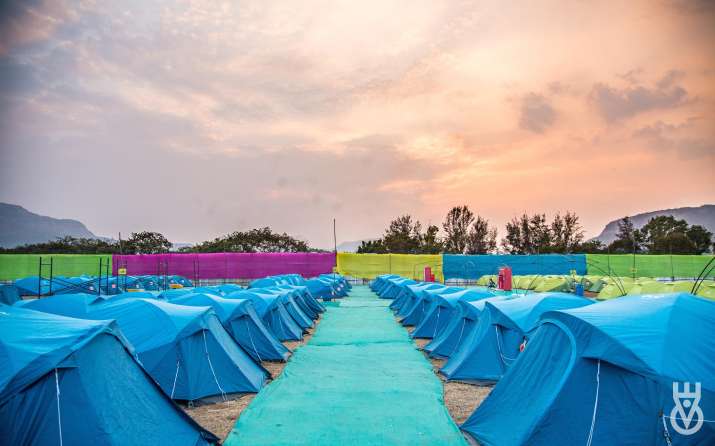 India's largest music camping festival will be held at Aamby Valley
Speaking about the festival, Devraj Sanyal, MD & CEO Universal Music Group South Asia said "Our vision for EVC has always been very clear & I'm extremely proud to see the meteoric rise of the festival. The Pivot to move to a multi-genre music format is the biggest & best thing we've done. We're off to an extremely great start for our 5 year celebrations with our title partner, headliner artists & early bird announcements. It only gets bigger & better from here."
 
 Mr. Sumit Sehgal, Chief Marketing Officer, COMIO India said, "The youth of today are extremely passionate about Music and following their favorite musicians. A festival like EVC brings together music enthusiasts from all the corners of India. Arijit is a big sensation amongst India's youth population and we are glad to have him on board along with the international artist Armin. With live music becoming extremely popular among the public, it is exciting to be part of such events."
Shoven Shah, Founder, EVC & Director Twisted Entertainment (M) said, "Over the last four years, we've established ourselves as a premier festival in the region that allows the entire demographic of the Indian Youth to engage with us at a level that India has not seen before. We're beyond ecstatic to announce the headliners of our 5th edition. Trance Music has been an integral part of EVC & with Armin Van Burren gracing the festival, we're taking the programming of the festival to a whole new level. With the addition of Bollywood music last year, we saw an unprecedented response for Arijit Singh and we knew instantly we had to get him back for an encore." 
COMIO EVC 2017 features a full-fledged camping experience known as 'Enchanted Village', an adrenaline pumping adventure sports zone, the food haven 'Culinarium' and much more. With the introduction of three brand new IP's- EVC 365, EVC On Tour & EVC Yowza, the festival gets the enthusiasm going as they feature specially curated musical acts across various nightclubs, arenas & colleges in various parts of the country. 
With the biggest name in Trance music joined by Indian singing star all at the one place, music enthusiasts get ready for the fifth edition of the COMIO Enchanted Valley Carnival 2017 and buy your tickets now!