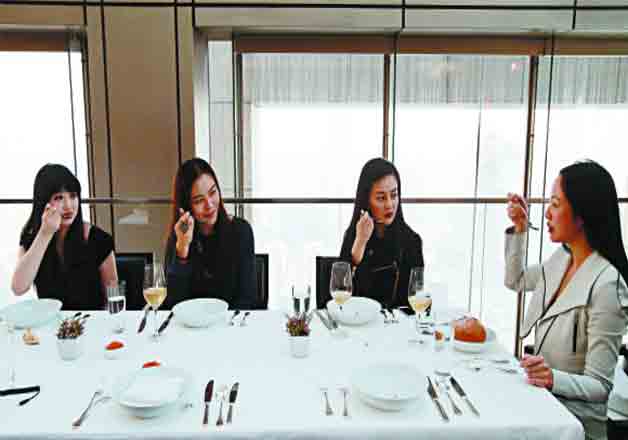 Chinese these days are learning etiquettes from the etiquette schools which is being considered as the new form of status symbol. From learning, how to pose in front of the camera to attending classes that teach table manners and luxury brand pronunciation, Chinese are learning these things to behave properly in international business or social events.
Government officials, children studying in oversees schools and people who love to travel are the ones who are keen to attend etiquette courses in China. It seems that in the country people are ready to spend some good amount to adapt manners that comes with their new status.
Previously media and Chinese President have showed concerns about manners of citizens travelling to different countries. The President had earlier requested people to be civilised while travelling to different country. In 2014, many incidents of Chinese travellers came to light after which China's National Tourism Administration issued guidelines telling how to act while travelling. The punishment of people misbehaving while travelling includes fining tour operators and blacklisting rude tourists.
Thus, Chinese are learning etiquettes to match the new standards. Previously owing a big car was called as rich, now rich are finding new ways to make difference.