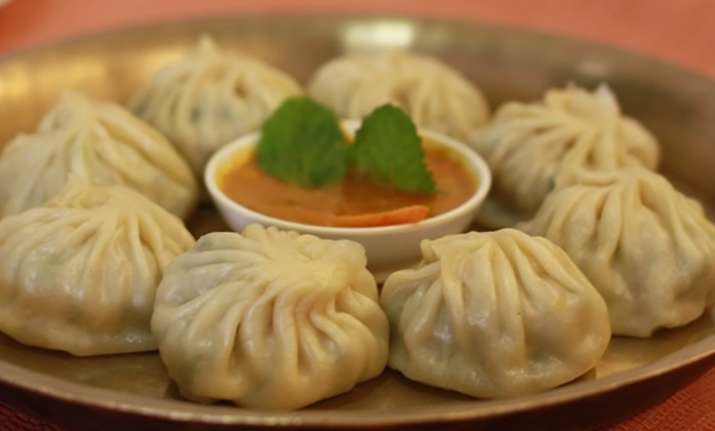 Momos and dumplings have acquired a lot of craze in India. No youngster can imagine their evening fun without a serving of spicy momos. But the lawyer and BJP legislator Ramesh Arora of Jammu and Kashmir thinks otherwise. He says that dumplings are not good for health as they contain cancer-causing monosodium glutamate or ajinomoto. He has been campaigning to ban this cheap street food, which was invented possibly in Nepal. But owing to the popularity of this succulent savoury, banning it in one go isn't that easy. 
Also Read: Shocker! Delhi street food is shit laced, reveals study
"Momos have been found to be the root cause of several life-threatening diseases, including cancer of the intestine,", Ramesh Arora said on Wednesday speaking about the ill-effects of momos on our health. The lawyer has been speaking against this South Asian cuisine citing the harmful effects of the dish, for the past five months. He's seeking to ban the dish at least in his state. 
His food activism is not restricted to dumplings alone. He also wishes to target other cancer-causing Chinese cuisine that incorporate monosodium glutamate while cooking. "Ajinomoto, a kind of salt, causes serious diseases, including cancer. It is responsible for converting a minor headache into migraine," he said. 
Quoting the ill-effects of ajinomoto, he says that this salt induces the pancreas to excrete extra drops of insulin which creates an imbalance in body and triggers appetite. He also had a meeting with health minister Bali Bhagat to persuade him to prohibit the sale of momos and Chinese street food. He is collectively against any food prepared under unhygienic condition and using harmful ingredients. 
He also takes pleasure that his campaign has succeeded in bringing down the sales of momos in Jammu by 35%. The debate over safety hazards of monosodium glutamate is long and ambiguous. The Netaji Subhas Chandra Bose Cancer Research Institute concluded in a study in 2007 that ajinomoto is potential of causing stomach cancer. Even WHO declared it unsafe in 2004. Unfortunately, only eight out of 26 countries that use this ingredients have banned it completely. FDA, a US-based organisation says monosodium glutamate is completely safe.