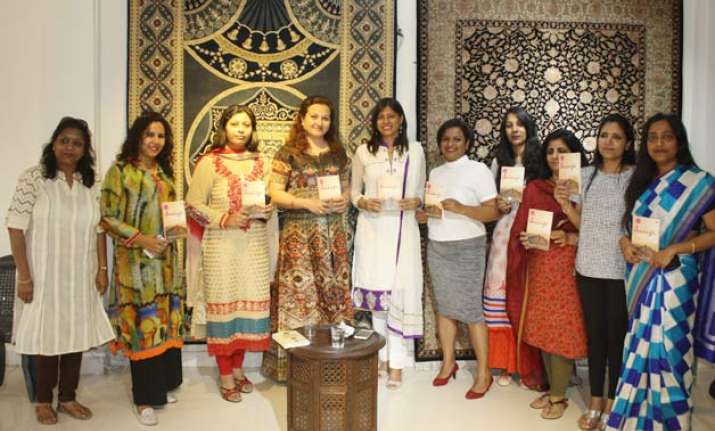 New Delhi: Whilst India still avoiding discussions like teenage pregnancy, safe sex and contraception, author Shilpa Gupta's debut book begs to differ. A bestseller for weeks, 'Ananya: A bittersweet journey' tells the plight of a girl who gets pregnant during her school. Shilpa spoke in detail about the challenges modern parents face at a book reading session organized by an online library, crazyreading.com. An online books library, crazyreading.com, delivers physical books across Delhi/NCR. A reader's haven, they also organise book reading sessions, authors meet, book launch etc.
"The problem of teenage pregnancy has been prevalent since the time of Kunti. By figures we know it has escalated by a significant margin in one year. The problem with our society is that we refuse to discuss about it," Shilpa said in an exclusive interview to Indiatvnews.com. "Why was Kunti forced to give away Karna?" she asks.
A graduate from IIT-IIM, Shilpa left a lucrative job of an investment banker to write. According to Shilpa, "I don't care how this book performs monetarily. That is the last thing which troubles me. All I want is conversations to happen. If after reading this book, even one life is changed, I'll be more than blessed."
Ananya, is a teenage girl who after her pregnancy is abandoned by the boy she loved, Rohit. Just like any other girl of that age, this mountain of problems shaped her identity. Torn between a tumultuous past and an uncertain future, Ananya embarks on a journey full of thorns.
"Ananya is the tale of a girl whose issues aren't discussed in the society. More than being a parenting guide or a work of fiction, this is an inspirational story which is inspired by a real life incident I came across years ago," said Shilpa.
The book has been bought by 30 schools in Mumbai and is about to made into an audio book to educate blind girls about contraception and sex.
Shilpa Gupta said that parenting these days has become very tough. What parents should do is to fill in the spaces where institutions fail. She added that discussions about relationships and intimacy should be addressed.