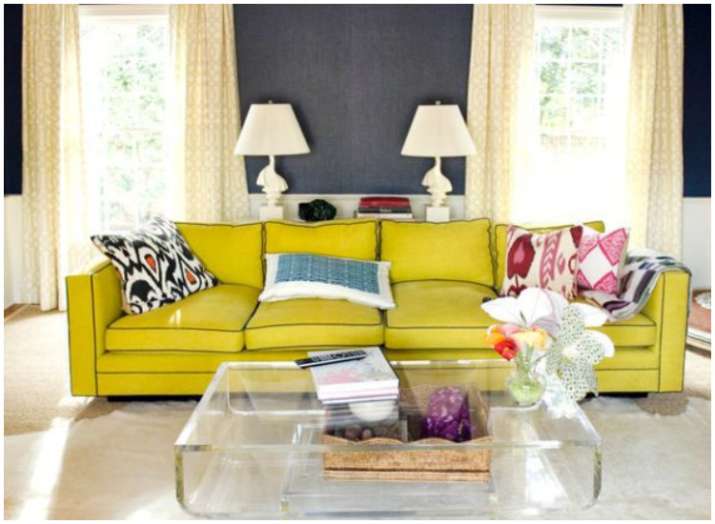 Monsoon is the best season to decorate your home with bright colours blending with furniture, soft home textiles, flooring, lighting and deco arts. Soft home furnishings play a major role in jazzing up your abode so opt for the right trends.
The harsh weather of monsoon can sometimes be unkind to the materials used at home. That is why, we bring you four easy tips to accessorize your room in style.
1. Change the perspective of small rooms - For small rooms, it's preferable to blend colors with whites to get a wider look. Also recommendable to use lightweight furniture, delicate décor so that it won't overpower the room or dominate the space. We can play with the shades of coral, aqua, turquoise & pinks to make our living room jazzier.
2. Cotton bedsheet for complete comfy - Monsoon comes with humid weather, nothing can give a comfort other than a cotton bedsheet as it let the air pass and give a comfortable sleep. Cotton bedsheets also help in to absorb superfluous moisture.
3. Use cotton fabric accessories - With monsoons comes a dampness that can downgrade the mood of the room with odor. Using breathable cotton materials on accessories such as pillows, sheets, and curtains can help avoid the odor. Cotton, being highly absorbent, absorbs unwanted moisture but at the same time, it dries quickly. This makes it ideal for the damp conditions associated with the monsoon.
Tip: Materials like suede, which is very soft, should be avoided as it can easily be damaged by high levels of moisture.
4. Solid curtains would do the rest - Curtains also play a major role in home décor especially during the monsoon seasons sheer lightweight curtains will definitely give a delicate yet sophisticated look. Also, Sheer curtains do allow passing the cool breeze into your home.
(With IANS Inputs)