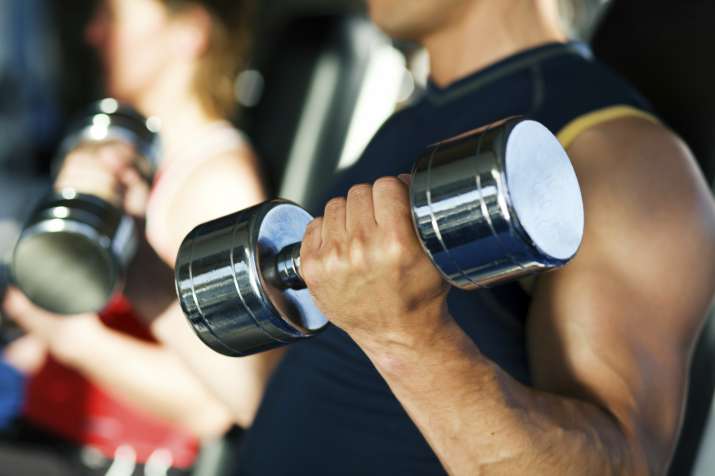 Most of the youngsters like to work out in a gym and while chasing their fitness goals, many of them push their limits off to dangerous extents. Many cases have arises in India as well as across the world, where the fitness freaks lose their life to heavy weight lifting or excessive exertion. A similar case happened in Andhra Pradesh, when a young software engineer collapsed while working out in a gym. He was following his regular schedule of workout in the gym at his workplace in Madhapur, when he lost his consciousness. He was declared brought dead at a hospital. 
Varun Kumar was a native of Vizag and was living in Matrusrinagar in Miyapur while working with Dell as a software professional for past one year. He was sweating out in a gym when he started feeling uncomfortable. His gym instructor asked him to sit down for a while, but he collapsed and became unconscious. He was rushed to the clinic in the campus, where doctors checked his blood pressure. His pulse was running at 40, which is a dangerous sign. 
Later, he was rushed to Max care hospital where he was declared brought dead. Doctors are speculating that Varun has over-exhausted himself at the gym, which can be the possible reason behind his sudden death. 
Varun has been a regular visitor of the gym for a year. 
"When we spoke to Varun's father, who rushed to the city after being informed about his son's death told us that Varun had some heart problem in the past," Madhapur police inspector Kalinga Rao told media. 
Also Read: WATCH: Deepika Padukone's latest gym video will inspire you to sweat it out!
Police also found out that Varun did not eat properly on Tuesday night and despite the fact, he exerted himself at the gym on the following day. 
American Heart Association has revealed that more than 350,000 people suffer out-of-hospital cardiac arrests each year throughout US and most of these events happen to people working out. People often ignore the warning signs their body has been sending them. Last month, a video became viral on internet in which a 17 year old boy dies of heart attack in a gym. 
It is important to stay in shape and a certain amount of workout is necessary as well. But pushing yourself beyond the limits can be a no-brainer at times. Listen to what your body has been trying to tell you. Eat well, sleep well and sweat it out at gym. 
Another concern that has to be raised in our country is the lack of proper medical equipments at the gyms. AED (Automated External Defibrillator) is one such device which can save many lives. Gyms and sports centres should have this device in their premises. Although, regular exercise strengthens heart, but long term strenuous exercise can increase the risk of heart attack and cardiac arrest. 
For more Lifestyle and Entertainment stories, follow India TV Showbiz on Facebook