Follow us on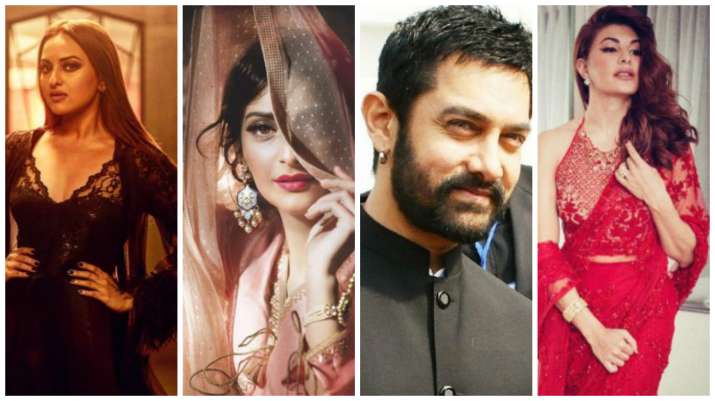 After celebrating Halloween by dressing up in spooky attires, the next day marks World Vegan Day, a day which symbolises love for animals as well as willpower. November 1 marks World Vegan Day across the world. Veganism is a practice in which one abstains from all animal products including milk and chocolate. It is practised both as a diet and a philosophy. This concept is quite new to India but has started gaining momentum in the country. There are couple of countries and societies which celebrate World Vegan Month, entire November.
While many assumed it to be a fad diet which will die sooner or later but they were wrong. It is here to stay for long. Even our Bollywood celebrities have given up animal products to maintain their health and fitness. Here are few Bollywood stars who have become vegan by choice.
Sonam Kapoor: The fashionista and goddess of fab body gave up eating meat few years back but now she has also turned vegan. She shunned dairy and meat to be in shape.
Ayesha Takia: The actress who became vegan with her mum and sis says that one has to take baby steps for it. The beautiful actress loved her morning chai and was a meat eater but now she is abstaining from all these for a better health.
 
Kangana Ranaut: The Queen of Bollywood is a vegetarian-turned-vegan. Kangana realised that her body didn't react well to dairy products, hence, she gave it up. PETA even awarded her with sexiest vegan of the year.
Richa Chadda: The Masaan actress says that there is no better food for human beings than a vegan diet. The stunning diva became vegan two years back.
Aamir Khan: Aamir Khan gave up dairy products and meat after being influenced by her wife Kiran Rao. It is really inspiring to see his perfect body despite being a vegan.
Sonakshi Sinha: The Dabangg actress lost oodles of weight after she turned vegan. She says that a vegan diet helps in boosting metabolism.
Jacqueline Fernandez: The gorgeous actress is against animal cruelty and that's the reason behind her turning vegan. She is also a lover of organic food.