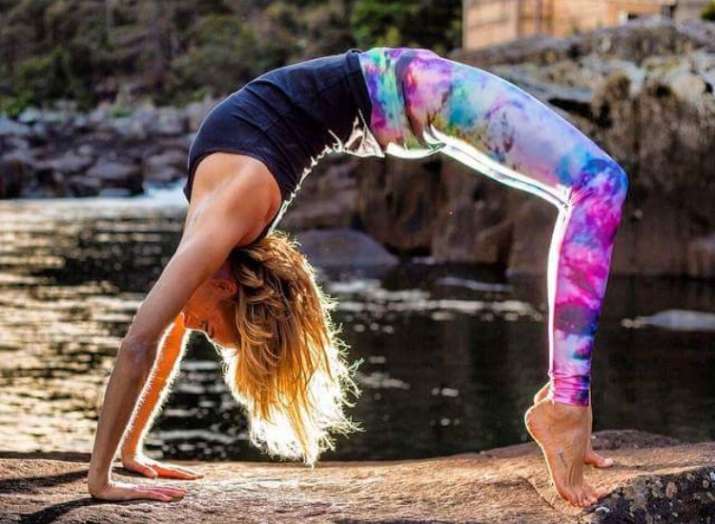 What is yoga?
In today's world, while fitness has taken the front seat in people's lives, everyone is more inclined towards the health benefits of Yoga rather than spending time doing different cardio exercises in the gym. Yoga has become a popular form of physical exercise based upon asanas (physical poses) to promote improved control of mind and body and to enhance well-being. 
But what is Yoga exactly? Is it just a type of exercise? Is it similar to meditation? Or is it a religion, a philosophy, an ideology? The word 'Yoga' actually means 'union'. It is nothing but a form of attaining good health which brings you face to face with your reality of the soul.
World Yoga Day or IDY (International Day of Yoga) – History and Celebration
Believed to be a practice 5000-years old, Yoga is said to have originated in India and helps to heal your mind, body, and soul. It won't be wrong to say that yoga reforms your thoughts to peruse a great lifestyle. The credit to honour this holy practice Yoga with a day goes to out Prime Minister Narendra Modi who suggested June 21 to be celebrated as the International Day of Yoga. PM Narendra Modi said, "the date is the longest day of the year in the Northern Hemisphere and has special significance in many parts of the world." After which, recognizing its universal appeal, on December 11th, 2014, the United Nations proclaimed June 21st as the International Day of Yoga. Now, it is celebrated annually on 21 June which people all around the world coming together and share their favourite Yoga exercises.
Considering its origin from the land of myths, India, people often feel that Yoga is more of a tantric art form but it has its roots set purely in scientific approach towards life, which aims to heal the body, mind, and soul by establishing a union between the human body and Mother Nature.
Yoga's origin in India is mentioned in the oldest surviving literature Rig Veda, in Nasadiya Sukta. There is even a World Yoga Society which was founded in 1986 with a mission to serve mankind through Yoga Therapy. This magical practice has helped cure many people as it works as physical medicine on both, mind and body.
Here are moments from my morning exercises. Apart from Yoga, I walk on a track inspired by the Panchtatvas or 5 elements of nature - Prithvi, Jal, Agni, Vayu, Aakash. This is extremely refreshing and rejuvenating. I also practice
breathing exercises. #HumFitTohIndiaFit pic.twitter.com/km3345GuV2

— Narendra Modi (@narendramodi) June 13, 2018
World Yoga Day Celebration
On the first International Day of Yoga, The Ministry of AYUSH made the necessary arrangements in India and brought together 35,985 people, including PM Narendra Modi and a large number of dignitaries from 84 nations to perform 21 yoga asanas (postures) for 35 minutes at Rajpath in New Delhi. Since then, every year, people make an effort to honor this day with their classic versions of yoga exercises and routines. Even Bollywood celebrities like Shilpa Shetty and
Kareena Kapoor Khan
also make it a point to spread awareness about various benefits of this practice. 
Different types of Yoga
Yogi and mystic, Sadhguru reveals that there are different types of yoga and he explains that any yoga that one does comes under four essential paths. There are 4 types of yoga for 4 aspects, bhakti yoga or path of devotional bliss, gnana yoga or philosophy, karma yoga or path of blissful action and kriya yoga or spiritual bliss.
Benefits of doing Yoga
Early morning is the best time when one should indulge in yoga exercises to attain peace of mind, body, and soul. There are numerous benefits of Yoga, in fact, studies suggest that yoga is a safe and effective way to increase physical activity and enhance strength, flexibility, and balance in our body. Now who wouldn't want to acquire that in a world full of fitness enthusiasts?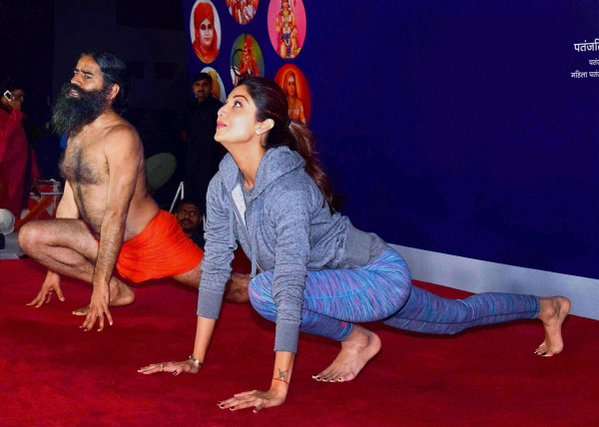 The benefits of Yoga include:- 
All-round fitness, Weight loss, Stress relief, Inner peace, Improved immunity, Living with greater awareness, Better relationships, Increased energy, Better flexibility & posture, Better intuition, cure anxiety and depression, help improve health conditions like asthma and arthritis and many other problems.
Ways to Celebrate International Yoga Day
While people all around the world practice Yoga on International Yoga Day, there are many other ways through which you can honor the pure vibe of this day.
- You can make arrangements for all the elderly people so that they come together and indulge in this peaceful exercise together in the fresh air outside the four walls of their house.
- If you haven't started doing yoga yet, this is the best day to register yourself with an online yoga learning class or any camp that is being held near you.
- Yoga is not just about exercise but also about peace of mind. Indulge in anything that makes your body feel relaxed. Go out hiking and do Yoga amidst the mountains. You would cherish it throughout your life.
- Spread awareness. If you are well-aware of the multiple health benefits of yoga, share that information with others and let them know how much good they will do to themselves by opting for Yoga.