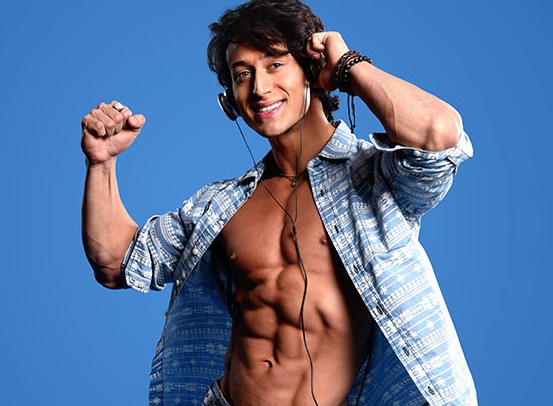 Bollywood actor Tiger Shroff says fitness, fluidity and fashion are the three mantras he lives by. Tiger and Mojostar have unveiled the PROWL collection consisting of activewear products."Fitness, fluidity and fashion are the three mantras I live by, and I feel that the PROWL collection delivers on all three counts," Tiger said in a statement.
"The brand is tailor-made for the evolving requirements of today's young, physically-active Indians who want to be fit and fashionable at the same time."
Jiggy George, Managing Director - Mojostar, added: "PROWL was designed with one goal in mind: to address the existing white space in the Indian active-wear segment with differentiated products designed specifically for today's young, physically-active generation."
Arun Sirdeshmukh, Business Head at Amazon Fashion, is thrilled to launch Tiger's signature activewear line, PROWL, online on Amazon Fashion.
Meanwhile, upcoming Bollywood film Student of the Year 2 is one of the most talked about movies of recent times. The Karan Johar film stars Tiger Shroff, Tara Sutaria and Ananya Panday.
Karan Johar, in the year 2012, introduced three new faces to the Hindi cinema with his film, Student of the Year. Alia Bhatt, Sidharth Malhotra and Varun Dhawan have, since then, have made a place themselves in the industry. The filmmaker, earlier this year, kick-started his next production and will be introducing a new set of actors in his class of 2018.
The sequel to the film Student of the Year 2 comprises debutantes Tara Sutaria, Ananya Panday, and action hero Tiger Shroff. The stage is set as Dharma Productions prepares for yet another millennial love story. Ananya Panday, Tiger Shroff and Tara Sutaria set up a love triangle for Student Of The Year 2.
(With IANS Inputs)