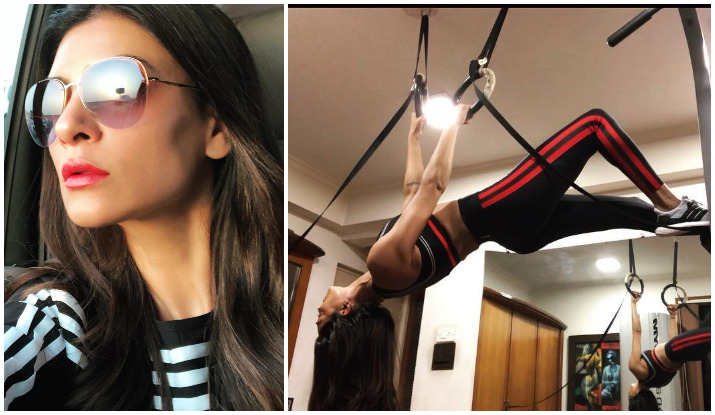 Sushmita Sen, an Indian Bollywood actor and former Miss India Universe once again took to Instagram to actuate her fans when it comes to fitness goals.
The actor who is undoubtedly committed to her health and fitness regime, uploads a video where she can be seen doing gymnastic rings. In the caption of the video, she writes, "Reeeaally want something, then #commit to it. Cut out all the noise both inside your head & outside your being... #focus all your energies to honour your #commitment & then you #prevail".
For us, Sunday vibes can be lazy but for the actor, Sunday vibes are motivating.
We all know how easy planning and setting goals is. But putting your thoughts into action and then sticking to it is a bigger challenge. Motivating her fans, Sushmita further adds to her caption, "No it's not easy, but then I for one wouldn't #want it if it were. Let it get as difficult as it wants, I will find the #will to match it!!! This for me is #loveoflife where love is an action!!!"
This 43-year-old diva is quite active and engaging on social media and literally inspiring her fans to sweat it out!
Read -Sushmita Sen's workout jam is all you need to get inspired for a fit body