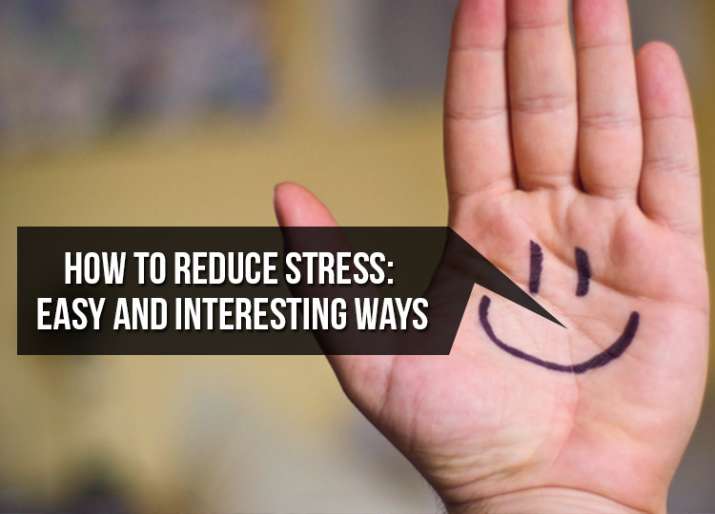 Stress is not a clinical term or a severe problem and therefore can be treated in very simple ways. There are many stress relief activities that can help you go back to your normal state.
Stress, as we learnt in our previous articles, can make both positive and negative effects. These effects can be different with different age groups. That is why, it is important to acknowledge different relaxation tips with children, adults and senior citizens.
Reasons of stress in children and senior citizens; FOMO is one in teenagers
The following relaxation techniques are not rocket science, these are little fun activities that can be a part of every individual's daily life irrespective of being stressed or not.
Easy Ways
1. Be An Optimist - Let's start with something simple. Look for the positive elements in a stressful situation. Focus on what you can control. This will motivate you to make the situation better. Similarly, while focusing on the positive elements, accept the things that you can't change. Because acceptance never leads to disappointment.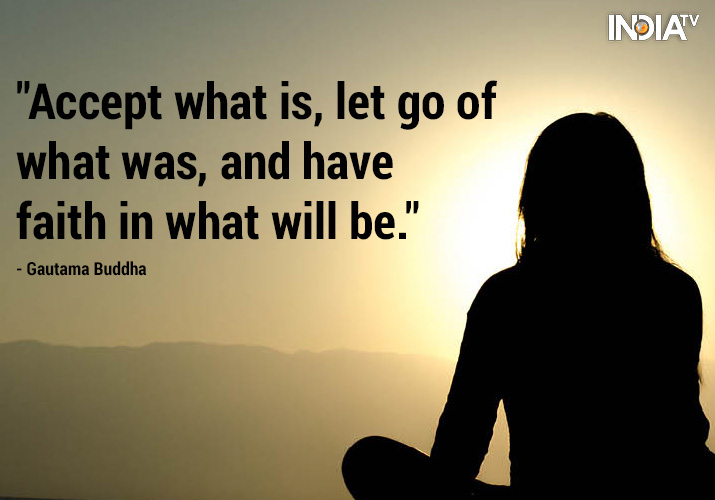 2. Reach Out - "Reach out. Seek help. Talk about it. Because talking about what you are going through is always a good idea", says Aayushi Khaneja, Counseling Psychologist.
Look for a trustworthy family member or a close friend where you can talk your heart out. In case of serious problem or if you are able to recognise symptoms that matches with stress-related problems, do not shy away to reach out for a professional help.
"It is essential to identify the stressor, in order to deal with it. If required one may meet a psychologist and seek help. They can give assertiveness training, problem focussed and emotion-focused ways of dealing with stress can be taught as well", says Avneesh Narain, Clinical Psychologist.
Tip: You can also search for online counseling sessions that are free but do it only from an authentic resource.
3. Practice Meditation - Practicing meditation reduces stress and cleanse your mind. 20-25 minutes of meditation per day should be a part of your routine for healthy state of mind and body.
Transcendental #meditation for lowering blood pressure: An overview of systematic reviews and meta-analyses. #GWSMHS #Hypertension https://t.co/ip046QL7Cy pic.twitter.com/WdwrtdKrnf

— GW Integrative Medicine (@GWOIMH) July 4, 2018
Tip: Deep breathing is equally effective like practicing meditation and can reduce stress at work instantly.
4. Physical Activity - "Physical activity like exercising helps bump up the production of your brain's feel-good neurotransmitters, called endorphins resulting in stress relief quickly", says Ms. Khaneja.
Tip: Join yoga, tai chi, martial arts or any form of dance classes.
5. Self-care - Show some love and care for your own self and take out "Me Time" once in a while. Treat yourself special, book a table in a fine dining restaurant, gift yourself chocolates or maybe go out on shopping.
6. Care For Others - Volunteering or engaging with a community or even working for a social cause can leave you feeling really grateful. This will add to living a meaningful life without giving it a second thought. So, while you can love yourself to release stress, try loving others too!
Interesting Ways
1. Install Apps - So, today's advanced technology is smart enough to give us solution for the rising pressure and stress-related problems. This solution includes stress-busting apps on our mobile phones. You can try using these applications including Pacifica, Headspace: Meditation & Mindfulness, Calm - Meditate, Sleep, Relax, and Happify. There are also mood trackers available online that keeps a record of your stress mood.
2. Start Reading - Go back to reading especially stress releasing books that are light-hearted and motivational. Do not pick thrillers or suspense, keep the genre simple in the beginning.
A life without books is a thirsty life, and one without poetry is… like a life without pictures.
~ Stephen King#writing #reading pic.twitter.com/c2IBaLRWMn

— Novelicious (@noveliciouss) July 2, 2018
3. Getaways - "Small trips and excursions with friends is a great method to rejuvenate yourself. When the purpose of the trip is specifically to reduce stress, pick places that are close to nature", says Mr. Narain.
Cottage at Schafberg Mountains and view of Austrian Alps and Mondsee #Austria#Travel #Photo #Nature #Mountains #Weather #Woods #Adventure #Traveling#Hiking #Climbing #Alps #Lakes #Salzburg pic.twitter.com/86bu5uRbSi

— Enjoy Nature 🌻+☀️=💛 (@EnjoyNature) July 4, 2018
4. New Skills/Hobbies - Hobbies aren't the ones that you only used to do in childhood. We can develop new hobbies with span of time. So, go out, develop a hobby, learn something new or maybe take a class.
5. Make A Playlist - Music helps you to relieve stress fast. So here we suggest you to listen to the kind of music you enjoy the most or create a new playlist to entertain yourself.
Tip: In case you are not into music at all but want to try this method, we suggest to begin with calm and instrumental music.
6. Write it Out - Maintain a journal and write it out. It can be your feelings, your favourite quotes/dialogues, poetry and whatnot. Also, while doing so, dream big because it might get publish in future!
New blog online #writer #writing #poet #poetry https://t.co/dAVMTQFLuo pic.twitter.com/rvXKMDqwfQ

— Annette Thompson (@jokerlaw) July 5, 2018
Click on the video for more tips
Read 10 best inspirational quotes to relieve your stress