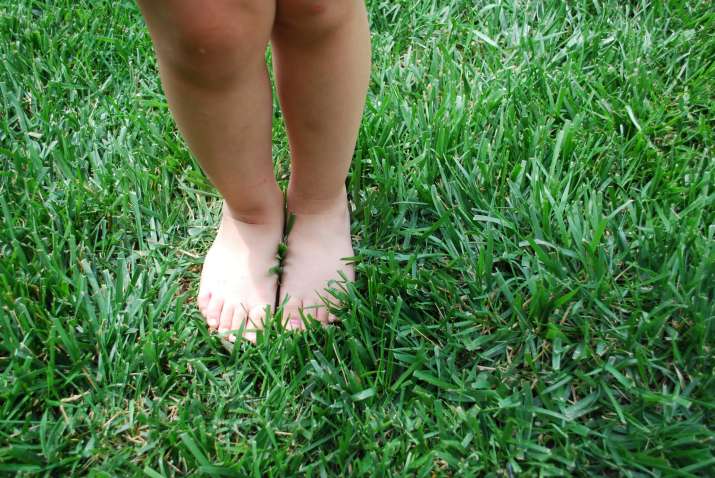 The #HumFitTohIndiaFit challenge has made a lot of noise on the social media. The latest to join the bandwagon of those who have posted their fitness videos on social media, is Indian Prime Minister Narendra Modi. Remember when Virat Kohli shared his fitness workout video on Twitter, he challenges his wife Anushka Sharma and PM Modi in his tweet. While Anushka accepted the challenge immediately, PM Modi took some time to post his fitness routine on social media. On June 13, PM Modi shared a video accepting the fitness challenge by Rajyavardhan Singh Rathore.
Sharing the video, he revealed some interesting details about his fitness regime. As we already know, Narendra Modi is a Yoga connoisseur and relies extensively on the ancient practice for his fitness. Thus, in his video he stressed on how Yoga has helped him stay fit and active through these years.
Here are moments from my morning exercises. Apart from Yoga, I walk on a track inspired by the Panchtatvas or 5 elements of nature - Prithvi, Jal, Agni, Vayu, Aakash. This is extremely refreshing and rejuvenating. I also practice
breathing exercises. #HumFitTohIndiaFit pic.twitter.com/km3345GuV2

— Narendra Modi (@narendramodi) June 13, 2018
In another segment of the video, PM Modi gave us a glimpse of his customised walking track which he got made especially for himself. The walking track consists of five elements of nature including Prithvi, Agni, Jal, Vayu and Akash. The circular track is divided into segment, each of which consists of elements of Prithvi, Agni, Jal, Akash and Vayu. He walks on gravel and then moves on to walk on wet soil. The track then consists of a pool of shallow water which is followed by sand. Also, patches of lush green grass can also been on his walking track.
We have dug deeper to know why PM Modi walk on the track inspired by five elements of nature. While looking for the reasons on the internet, we found some amazing benefits of walking barefoot on sand, soil, gravel and grass for our heart.
Drawing electrons from the Earth improves health. Chronic pain patients who walked barefoot on grass, soil and gravel experienced reduction in pain.
Walking barefoot on the grass also changes the electrical activity in the brain. It also benefits skin conductivity, moderates heart rate variability, improves glucose regulation and reduces stress.
It also avoids clumping and reduce blood viscosity as earthing increases the surface charge of the red blood cells.
Experts also believe that walking barefoot as little as half an hour a day, can reduce cancer risk, improve cardiovascular health, moderate weight and prevent diabetes.
Walking creates an emotional and physical rhythm which running on the treadmill indoors fail to do. A light stroll increases endorphins, which we all know are the happy hormones. 
So when will you start walking barefoot in your lawns?