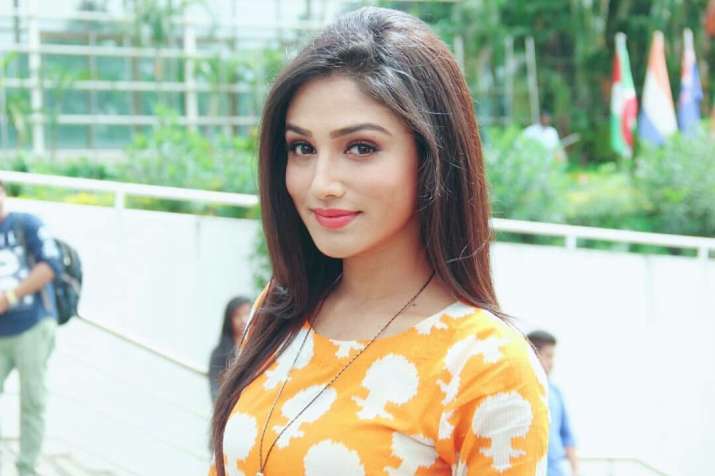 Actress Donal Bisht who was last seen in the show Ek Deewana Tha will now be playing the lead in the show Roop- Mard Ka Naya Swaroop. "I will play Ishika who is strong, lives in the modern era with modern thinking and with an attitude that a girl can be an earning member of the house. I totally resonate with the character as I have been independent and have made my mark without any help from anyone," Donal said in a statement.
The actress is lucky that she has bagged a new show and she will be paired opposite Shashank Vyas, who plays the grown-up Roop in the show. "The show's concept is very unique and will break the stereotype of the current running shows on Indian television where the girl is a mere household help. We live in the 21st century and my producer Rashmi Sharma has brought this concept to light beautifully." Donal said.
Donal's first show was Kalash, where she played the parallel lead. She is looking forward to starting shooting for Roop.
Donal was also the anchor of Chitrahaar at one point of time. "It's not just about being the earning member. It is to break the cliche in the male dominating society," said Donal.
The show revolves around the conventional idea of masculinity through its eight-year-old protagonist, played by Afaan Khan currently.