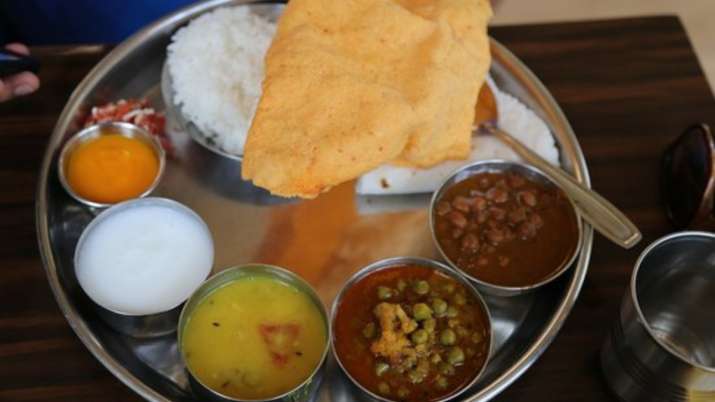 The new year feels have started going off and if you still want to stick to your resolution of getting fitter in the new year, we have some advice from the experts. Exercises mean nothing if you are not following it up with proper diet and it could be a heavy task at times. To stick to those boring, tasteless food items it takes a lot of effort. So is there any substitute for that? Well, there is if you are seriously interested in shedding those extra kilos that you put on while overeating this winter.
Celebrity dietitian and nutritionist Rutuja Diwekar's '12-week fitness project' aims to give back control back to the people o choose their 'diet food'. The program may sound unreal given its benefits, but it actually worked when it was tried on over 1.25 lakh people in over 40 countries.
The diet plan is very manageable and sustainable in the current busy lifestyles of people. The claim is that this diet will start showing results in just 10 days of its practice. People will report better sleep, less bloating, more energy, and be on the path to losing those inches in a sustainable manner.
Meal Plan
Eat a banana and other fresh fruit first thing in the morning. Or try soaked almonds or soaked raisins. You can have a traditional home-cooked breakfast about 45 minutes to an hour after this.
Add ghee to every meal- Start of with low quantity if you are not in a habit of consuming ghee often. Do it a limited quantity.  Take into account the food item: Rice-dal, roti-vegetable will need lower quantities; Puran Poli, dal baati will need more. Ghee is food that just not only provide fat but it also helps to cut other fats. Its also good for digestion, joints, and skin.
Focus on morning snacks- Try munching snacks in the morning, you can have fresh fruit, homemade ladoos or barfis. You may also consume the home-made drink, such as coconut water, buttermilk, nannari, nimbu sherbet etc. Including these drinks will help you improve your digestion and boost your immunity.
Evening meal- The food you eat between 4-6 PM is one of the most important meal of the day You could eat a chapati with ghee and jaggery. Or choose between poha, upma, dosa, egg-toast, murukku or home-made coconut, gram or gond laddoo. If you have early dinners, then just have some groundnuts with jaggery. So, while you always thought ignoring the evening hunger could be a good idea it actually wasnt. Having a meal in the evening gives you a cushion to have a lighter dinner which is always a good idea.
 For dinner, eat rice with sambar, rasam or dal and any vegetable you want to add. For the rice, pick hand-pounded or single-polished rice, instead of brown rice for your everyday use. Eating easy to digest food in dinner is always a good idea as it keeps you away from the unwanted fat