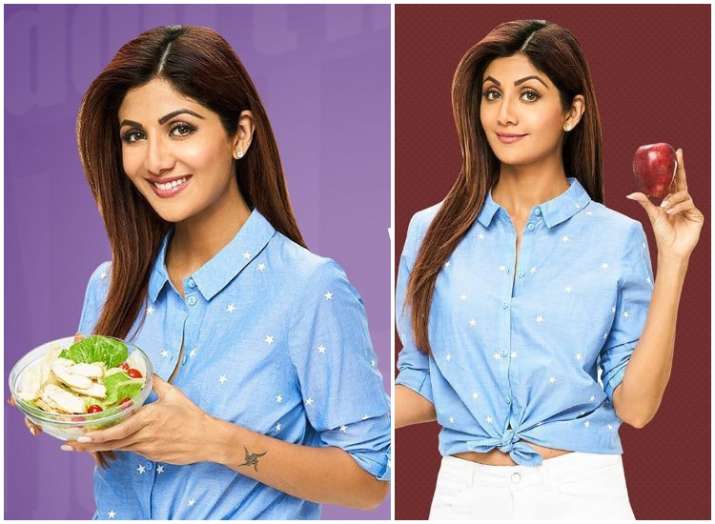 Shilpa Shetty's Instagram account is literally flooded with fitness inspiration to get moving. Using Shilpa's effective tips, one can really achieve their fitness goals if taken seriously. We would advise you to follow #ShilpaKaMantra as our Bollywood actress and fitness freak leaves no stone unturned when it comes to fitness. Shilpa Shetty is an ardent follower of Yoga since she believes that it has made her fitter from within. She feels that Yoga has a healing touch that helps soothe your mind, soul, and body. The 41-year-old beauty practiced different types of workouts to achieve a sculpted figure while sharing tips on what to eat and what not to.
As Shilpa Shetty says, "Making the right food choices are powerful and life-affirming. Being mindful of what you are eating will help you transform your body and overall wellbeing in the right way. So, make efforts to eat clean, be conscious of your eating habits (when you are eating), the label read and start leading a healthy lifestyle. "
Speaking of Shilpa's latest 'gram post on Mindful Eating, the actress says: "Create healthy habits, not restrictions. You cannot control everything that goes on in your life, but you can surely control what, how, when and how much you are eating. So here it is... listing down 10 tips for you to keep a check on your habits that will help you in your mindful eating voyage to good health." Following are the 10 Tips for Mindful Eating by Shilpa Shetty:
> Carry nuts or healthy homemade granola while traveling
> Avoid eating while watching television
> Pick smaller plates
> Enjoy food with gratitude
> Chew each morsel at least 28-30 times
> Read labels before buying any food items
> Concentrate on your breath for at least ten minutes a day
> Drink water 15 minutes before or after meals; not in between 
> Only eat when hungry
> Keep healthy, no-refined foods in the kitchen
See the post here:
Needless to say that there are very few actresses in the Indian film industry who have succeeded in maintaining an incredibly toned body like Shilpa Shetty!
For all the latest Lifestyle updates, check out our Facebook page.
PHOTOS | Stay healthy with Shilpa Shetty, follow #ShilpaKaMantra for some solid fitness motivation