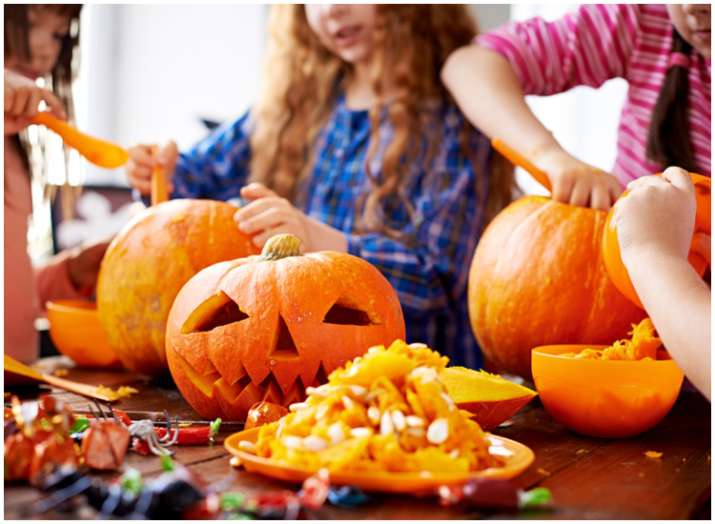 As Halloween is round the corner, everyone is geared up to try on their ghostly attires, groove, and growl at theme parties and have the time of their lives.
So, if you are planning to host a spooky party as well, we'll ask you to try out some themed dishes too along with scary costumes, scarier makeup, eerie decorations and a copious amount of fake blood and pumpkins.
While we asked you to consider Halloween-themed dishes, here are our five spooky party dishes that you should certainly try!
Devil's Pumpkin Soup
Garnished with cream in the shape of a cobweb, Devil's Pumpkin Soup is the best solution to your Halloween parties. The pumpkin soup ticks all the boxes! Its rich, creamy and ultimately satisfying. The decoration also boasts of a breadstick colored as a wand.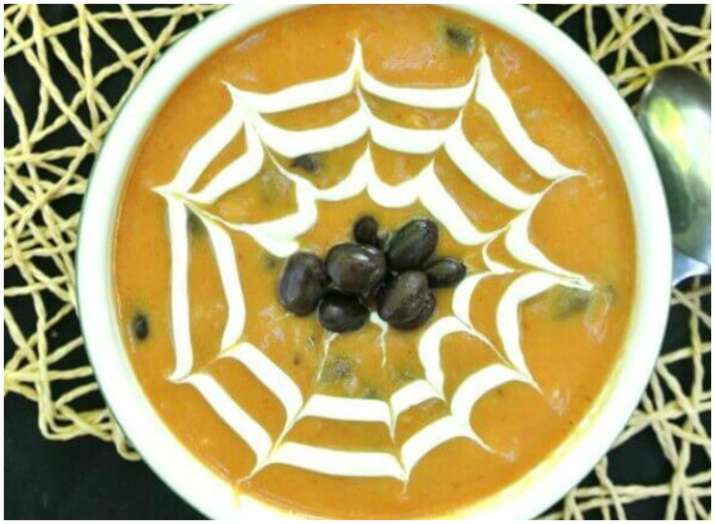 Bewitched Jamaican Jerk Chicken
Placed in a sinister plating with an eerie decor, Let your taste buds be bewitched with succulent chicken marinated with Jamaican spices and garlic bread. Jerk is a style of cooking native to Jamaica, in which meat is dry-rubbed or wet marinated with a hot spice mixture called Jamaican jerk spice. Perfect item to dine in for and celebrate the authenticity of Halloween to the core.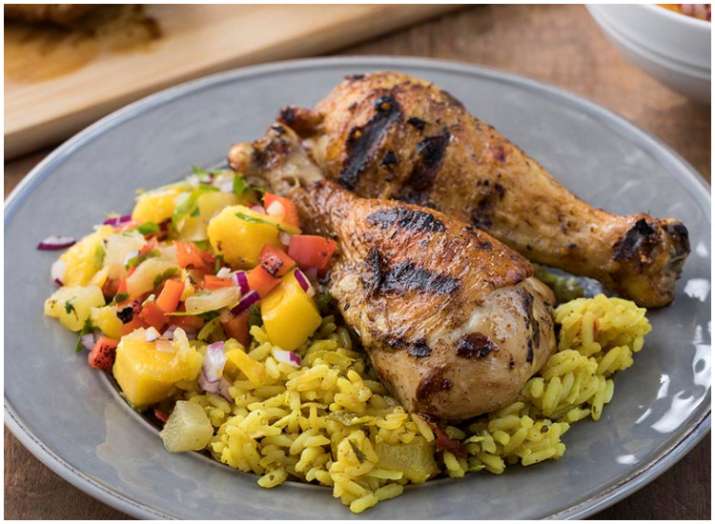 Eyeball noodles
This dish may seem disgusting and intriguing in equal amounts, but will be delicious for sure. Boiled eggs or mozarella balls are cut in halves and are adorned with olives on top of them, then scattered all over the noodles with occasional patches of blood-red sauce. Yes, you will cringe, but the rich flavours will definitely make up for it!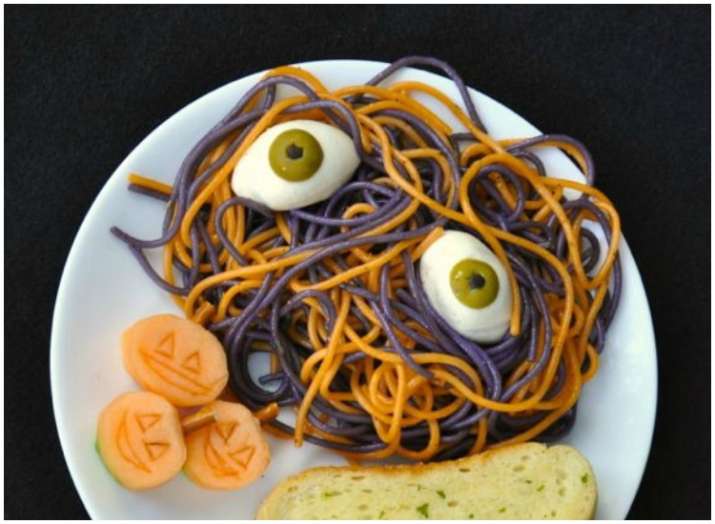 Spooky fingers
Your guests will think twice before relishing Spooky Fingers. Baked sausages or mozzarella sticks or fish fingers with nails made of white egg omelet dipped in tomato chili sauce laid on a plate will prove to be one haunting sight. Definitely a starter you would dread to even try but one that will impress your guests nonetheless!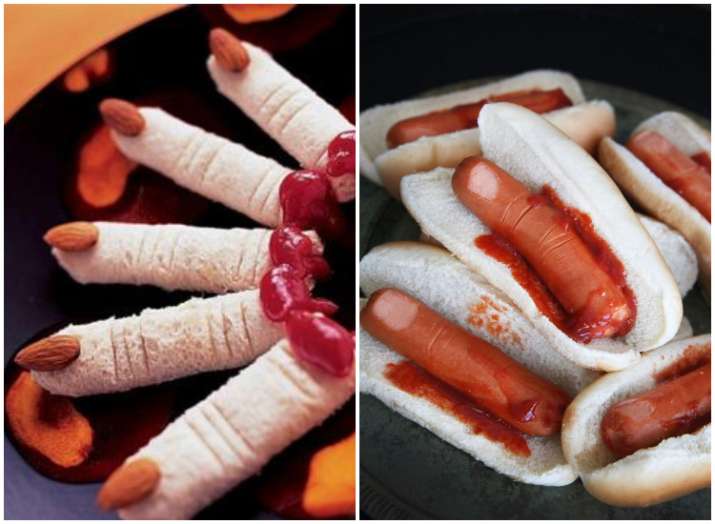 Cobweb cake
Giving a conventional cake an eerie twist, Cobweb Cake has, as the name suggests, a cobweb made out of white chocolate contrasting the black glaze. To make the dessert appear even spookier, you may add a spider made using a truffle ball with edible googly eyes on it put in the center of the cake.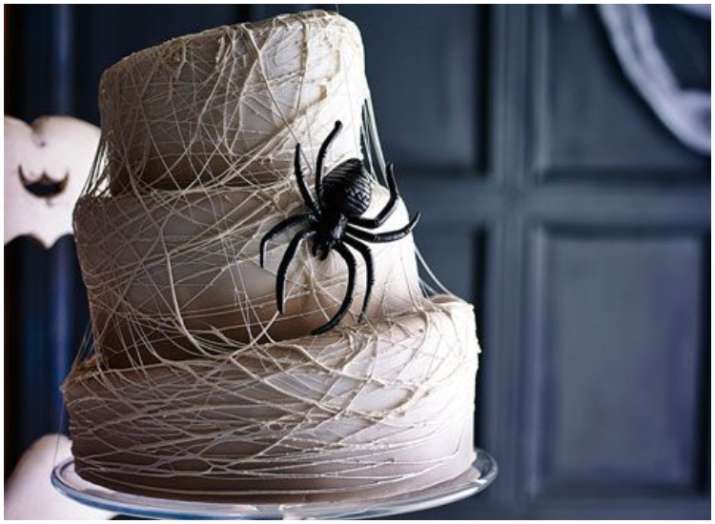 (IANS Inputs)
For latest Lifestyle updates, check out our Facebook page!