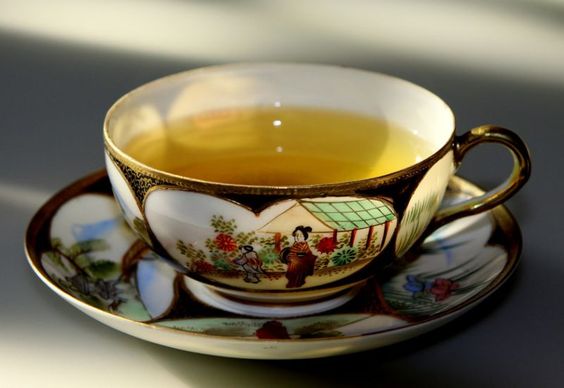 Rain and 'chai' are like lovers. Always perfect for each other. Monsoon is all fun and nothing can beat a hot cup of tea, particularly when it's raining. Relaxing on the couch and sipping tea becomes our favourite work during this season. So, why not try some exciting new flavours in this monsoon? Here you go. 
* Kolkata street chai- When it comes to cold weather nothing works better than a hot cup of spicy chai. We created this blend for its rich and strong flavors that pamper an Indian palate. With nutmeg, ginger, and cardamom, this chai instantly packs a punch and warms you up. The best part is we've added an ounce of exotic saffron to make the experience truly special.
* Kashmiri kahwa - This is one of the bestsellers. The green tea used in it is smoked which offers the drinker an exotic experience. This is a rich blend and includes some nuts and fresh spices. The warming sweet aroma of cinnamon will uplift your mood.
* Darjeeling ruby tea - Now, if you are in a mood for something lighter yet flavorful and warm, this one's got to be it. This straight tea blend is made by our master blenders with summer teas of the famous land. 
* Bombay cutting chai- This one's a unique blend of the best black tea from Assam and choicest spices. This one is aromatic and warm with ginger and cardamom. The strong licorice-like flavor of fresh fennel seeds gives it a sweet tang. The mix of all these flavors makes it layered, interesting and an embracing cup on a rainy day. 
Hey chai lover, you can also try these flavours in this monsoon season to ward off allergies and sickness.
* Mango green tea: You can enjoy mango in monsoons as well. Celebrate your mornings with a refreshing blend of mango with green tea. Infused with green tea, it is a rich source of Vitamins A, B and C. This helps in reducing the risk of heart diseases by controlling cholesterol. Mango green tea also helps in preventing breast cancer and controlling high BP.
* Durbari kahwa: This is a traditional spicy tea but comes with a modern twist. It's known for lowering cholesterol levels and aids in weight loss. It works best as an anti-ageing drink.
* Sweet ginger: Nothing can beat sweet ginger as a perfect remedy for cold, cough and flu. Loaded with sweetness and spice, this tea prevents anemia, treats stomach ulcers and relieves stress. Moreover, women can often consume this tea for reducing menstrual pain.
* Rose delight: A perfect blend of flavour and soothing fragrances. Besides, helping with weight loss, it also gives a healthy glow to the skin. 
* Rosehip hibiscus: A refreshing cup offers a tangy taste and a bright red brew. Rosehip Hibiscus is a rich source of anti-oxidant which helps in boosting the immune system and slimming. A stronger immune system keeps cold and flu at bay. It also prevents bladder infections and reduces anxiety issues. 
(With IANS inputs)
For all latest news and updates, stay tuned to our Facebook page