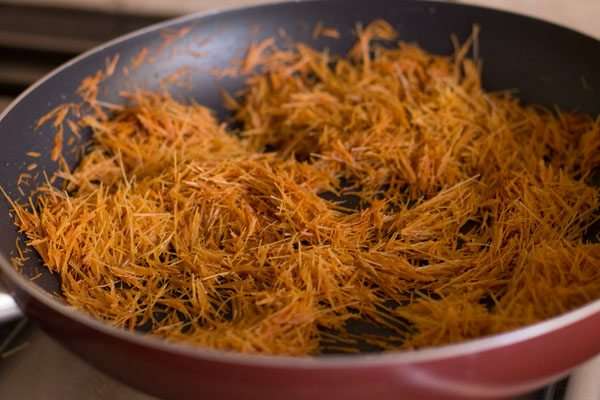 This weekend marks the ending of the holy month of Ramdaan, which is also popularly known as the Eid-al-Fitr , Sweet Eid and Ramzaan Eid. This festival is not only celebrated in India but also in the other parts of the world.  Food is an important element of this celebration as family and friends unites at the detailed and excuisitely prepared feast in each other's company.
Seviyan forms an essential part of eid and eid is incomplete without them. Here is a recipe of seviyan. Try it out and enjoy! 
Jhatpat Seviyan Kheer
Recipe Servings : 4
Prep Time :  0-5 minutes
Cook Time : 16-20 minutes
Total Cook Time : 20-25 minutes
Difficulty Level : Easy
Ingredients of Jhatpat Seviyan kheer
• 1 cup Seviyan (Vermicelli) roasted
• 4-5 cups Milk
• 1/2 cup Sugar
• 1 tablespoon Ghee
• 1 teaspoon Green cardamom powder
• A pinch Kesar (Saffron)
• 1/4 cup Cashewnuts chopped
• 1/4 cups Raisins + for decoration
How to make Jhatpat Seviyan Kheer
1. Heat Ghee in a non- stick pan.
2. Add 1 tablespoon milk to the saffron and mix well. Set aside.
3. Crush Seviyan lightly and add to pan. Saute for a min.
4. Add cashew nuts and raisins. Mix well and saute for 2 mins.
5. Add remaining milk, little by little and keep stirring.
6. Add sugar, stir to mix and cook on medium heat till the milk is reduced and the vermicelli is soft. Keep stirring.
7. Add saffron milk and cardamom powder and mix well. Switch off heat.
8. Garnish with some raisins and serve hot or chilled.
Key Ingredients
Seviyan, Milk , Ghee