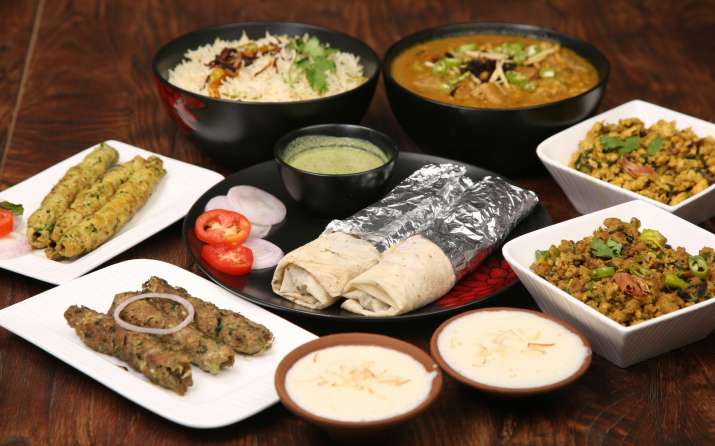 As we all know, India is a country with vast culture and diversity, now we are looking forward to another festival, that is, Bakra Eid.
All the Islam followers across the country will be celebrating Bakra Eid, or Eid Al-Adha, from the evening of Tuesday, 21st August to the evening of Wednesday, 22nd August. To celebrate Eid al-Adha Festival, muslims will treat themselves with a wide variety of delectable delicacies.
So, in case you want to treat yourself this Bakra Eid, we have created a list of five best places to hit up in Delhi for tantalising your taste buds!
Also Read -Bakra Eid 2018: Date in India, Quotes, Pictures, Importance and How to celebrate the holy feast
Karim's, Jama Masjid
Situated in the thriving streets surrounding Jama Masjid, generations swear by the food at this eatery. Known and loved for its signature dishes like the Nihari and Bara Kabab, Karim's is the go-to place for Mughlai lovers.
Aslam Chicken Corner, Karol Bagh
Aslam's menu boasts a range of chicken delicacies for all foodie-lovers. Here, you will find every possible chicken dish that you can think of be it -chicken tandoori, chicken tikka, or chicken makhni. Well, you can also try their other dishes which are equally good.
Al Jawahar Restaurant, Jama Masjid
Hop over to the fabled and loved Al Jawahar to treat yourself with sinfully good desi ghee doused Mughlai delicacies like kaleji gurda, nargisi kofta and chicken saag. The kebabs here are in abundance and include varieties like afghani, burra and tandoori tikkas.
Ashok & Ashok Meat Dhaba, Sadar Market
Delve into the bustling streets of Sadar Bazar for Ashok & Ashok Meat Dhaba. As the name suggests, the place is famous for its meat preparations. The place has no seating arrangement but the food is so good that you won't even care. With everything prepared in pure desi ghee, some of the heavenly things that you must try here are the mutton biryani, mutton curry and chicken curry.
Old Famous Jalebi Wala, Chandni Chowk
There is no complete celebration of a festival without sweets. The Old Famous Jalebi Wala in Chandni Chowk should be your last spot for a sweet taste. The jalebis here are iconic and hard to find anywhere else in the capital. So stuff yourself silly while you're at it!
(Inputs from Hungryforever)
For more updates, check out our Facebook page!