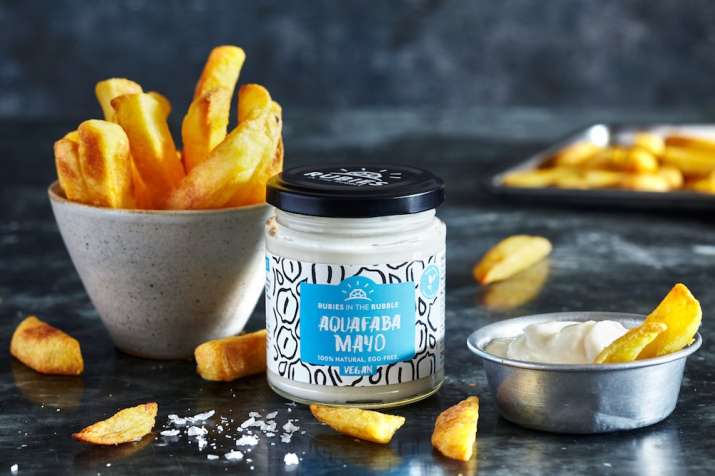 If you've stuck to vegan food for the past fortnight congratulations, you are half way through Veganuary.
The new rage on social media - Veganuary">Veganuary - has made thousands of people to forego eggs, meat, and dairy products in favour of a plant-based diet.
It has become the latest trend for those looking to bring in the New Year with a detox.
The more animal-friendly diet has left people with a craving for appropriate dessert options. So, the committed vegans have come up with an idea in order to ensure that the vegan diet does not put you out to let go of things dear to you.
They have introduced 'Aquafaba', a trendy alternative for egg white made from bean juice.
According to The Independent, the term 'Aquafaba' has been hashtagged more than 34,000 times on Instagram. The shared pictures show a plethora of pictures of plant-based desserts that look as yummy as their dairy-ridden counterparts.
Aquafaba was first discovered by a U.S. software engineer, Goose Wohlt in 2015. He gave the name to the water which is used to store chickpeas and other legumes in tins.
With constant whipping, the liquid thickens to create foam-like peaks that look similar to egg whites. While initially it tastes and smells like beans, the addition of right ingredients leaves the mixture pleasant smelling and tasting, just like egg-based icing.
Vegans have used the whipped product to make mousses, cakes, cocktails, meringues, and pancakes.
(with ANI inputs)