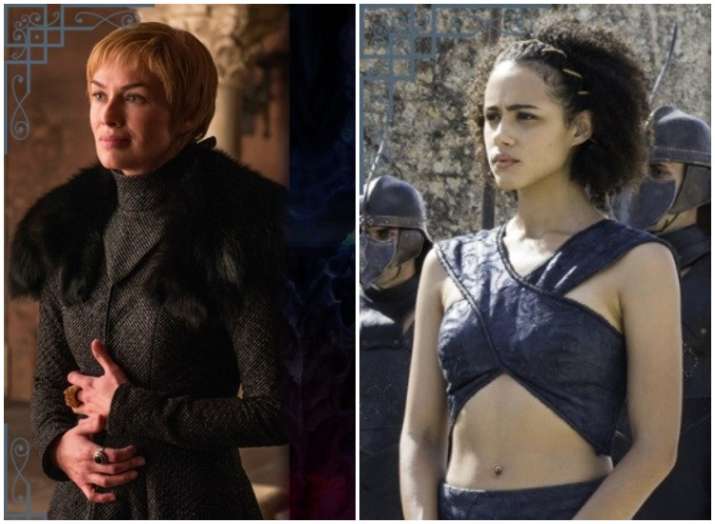 The Game of Thrones (GoT) final season has begun and the race is on for the Iron Throne. On the other hand, the army of the dead is also making its way to Winterfell. Verging towards war from all directions, we can see a distinct change in the characters' personalities. This transition becomes more evident with the dressing and accessories of each character through different seasons – something that is also symbolic to understanding where they are, mentally, in their journey. 
However, we wonder what these characters would pick if they were in the 21st Century. Considering their traits and personalities, we've picked out some alternatives with a modern twist.
Cersei
With high-neck gowns and full sleeve clothing, Cersei means business. She prefers minimal jewellery, has a soft corner for rings, and likes dark tones or full metal accessories. It is the season of war after all! Giving her accessories a modern twist, we picked out a gold ring for her that adds a 3-D effect and shows off her daring side with panache.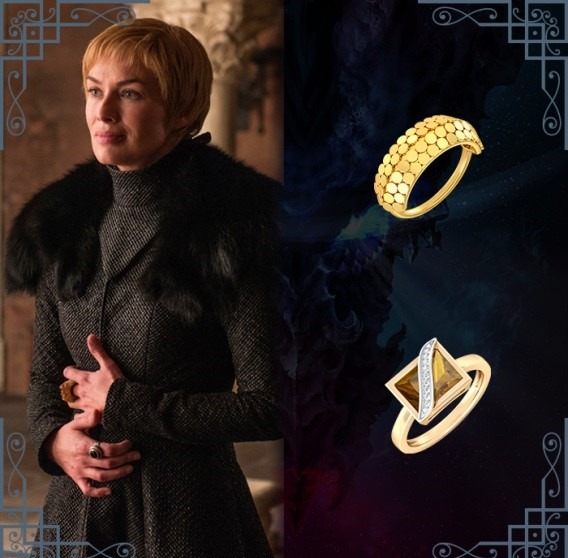 Arya
Arya is anything but frivolous and leans towards tomboyish nature and dress-up. She likes to keep accessories minimal and the only thing we think she would sport apart from her sword and dagger is a pair of white gold studs. Keeping it simple and to the point, we would go for studs in white gold with black gemstones for Arya.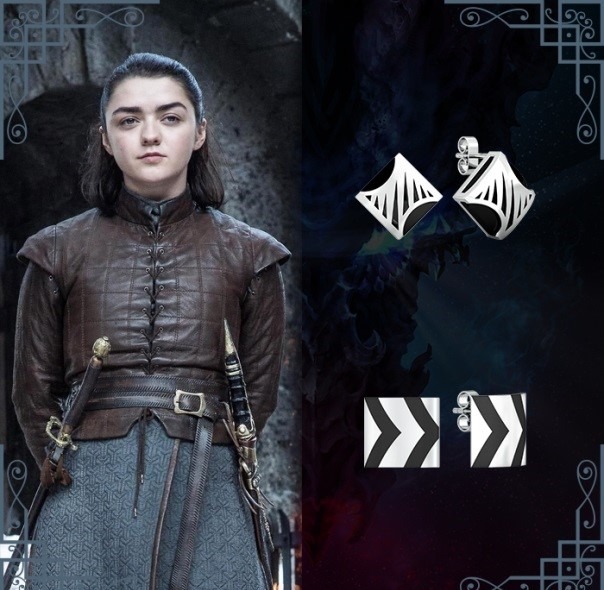 Daenerys
Daenerys is full of empathy and compassion but is also determined and fiercely independent in all her conquests. Her bout with the Dothraki, the mother of dragons and breaker of chains, brought out her traits as a natural leader. Given these characteristics, we choose animal print jewellery with special addition of reptile texture for Daenerys. We're talking about representing the Dragon Lady with grandeur, after all.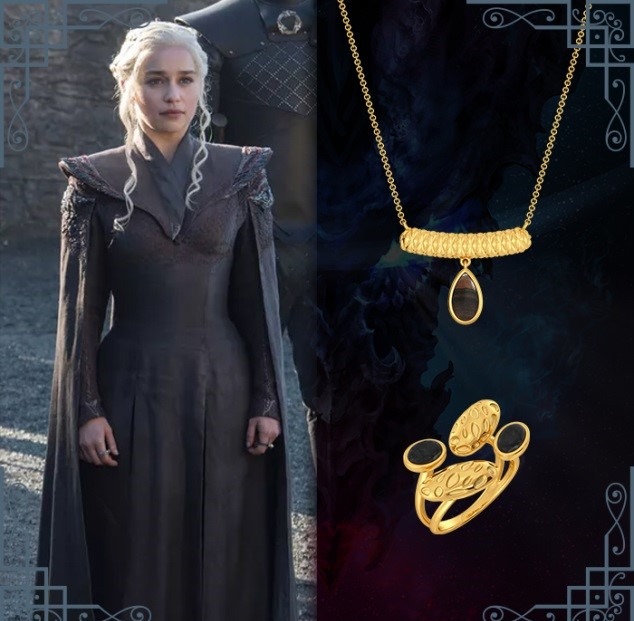 Missandei
Missandei was a slave to the Masters of Astapor, worked as a translator, and eventually went on to become a trusted advisor and handmaiden of Daenerys. Her character has evolved to become confident and independent over the course of time. While she wore cuffs like a slave, to suit her evolution into a strong woman, we choose chains and geometric neckpieces. These symbolize her femininity and the sense of freedom gained over time.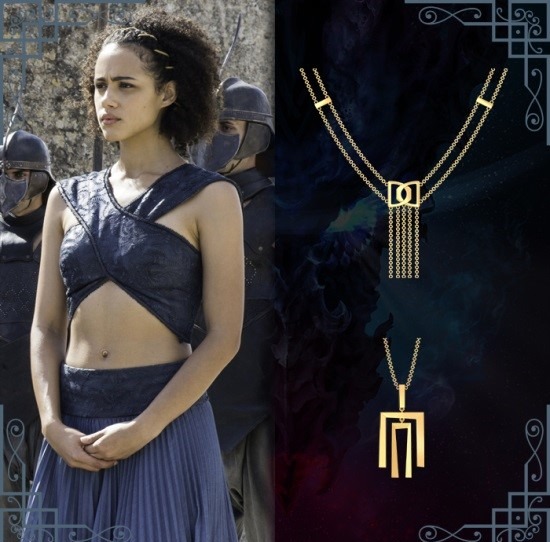 Sansa
This character started out as a timid, beautiful teenager, who was ready to be a part of the Lannister clan at the beginning of the series. With time, she let go of her timid side and became the confident, bold and sophisticated Lady of Winterfell, that we all admire today. Highlighting this transition with a gold chain-link necklace and bangle to suit her classy style, it's time to go to war (with poise) and cheer for Sansa.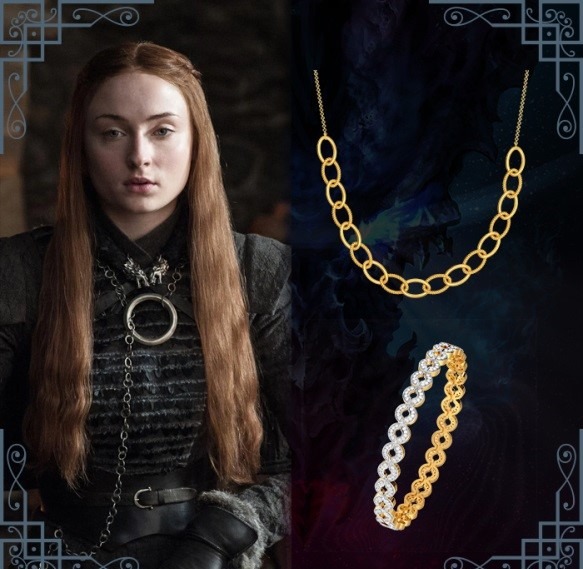 The just-released episode, A Knight of the Seven Kingdoms, has created nervousness and excitement, about what is to come. As we wait for things to unfold this season, let us also take some time to appreciate every character's unique sense of style and the way they have changed over time. What do you think your favorite character will wear?
(The article is authored by Deepshikha Gupta, Senior VP - Design, Melorra)
For all the latest Lifestyle updates, check our Facebook page