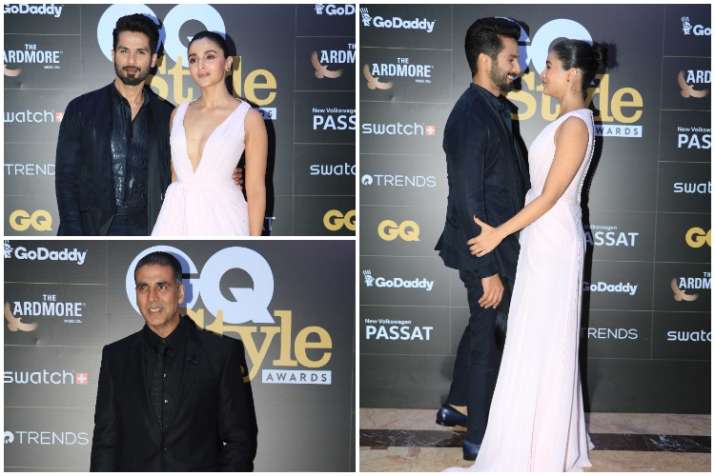 It was a star-studded event at the GQ Style Awards 2018 in Mumbai on Saturday night. Renowned faces from the fashion industry and Bollywood were seen raising the style quotient to an extraordinary degree. Akshay Kumar, Shahid Kapoor and Alia Bhatt won big at the GQ Style Awards. The awards ceremony also registered attendance from, Isabella Kaif, Nushrat Bharucha, Surveen Chawla, Jim Sarbh and more.
GQ Legend Akshay Kumar said, "Thank you GQ for this honour. I'd heard this saying that style is either there with you or it's not there with you. But you see, I bought my style with money while growing up. And that's a fact and many of us do it. I used to save up money to buy international magazines only to tear out the pages that featured Hollywood celebrities, so I could follow their fashion sensibilities and use that as inspiration to work on my own fashion sense and style. And I see many actors doing that even today. So, thank you GQ, I am grateful for this honour."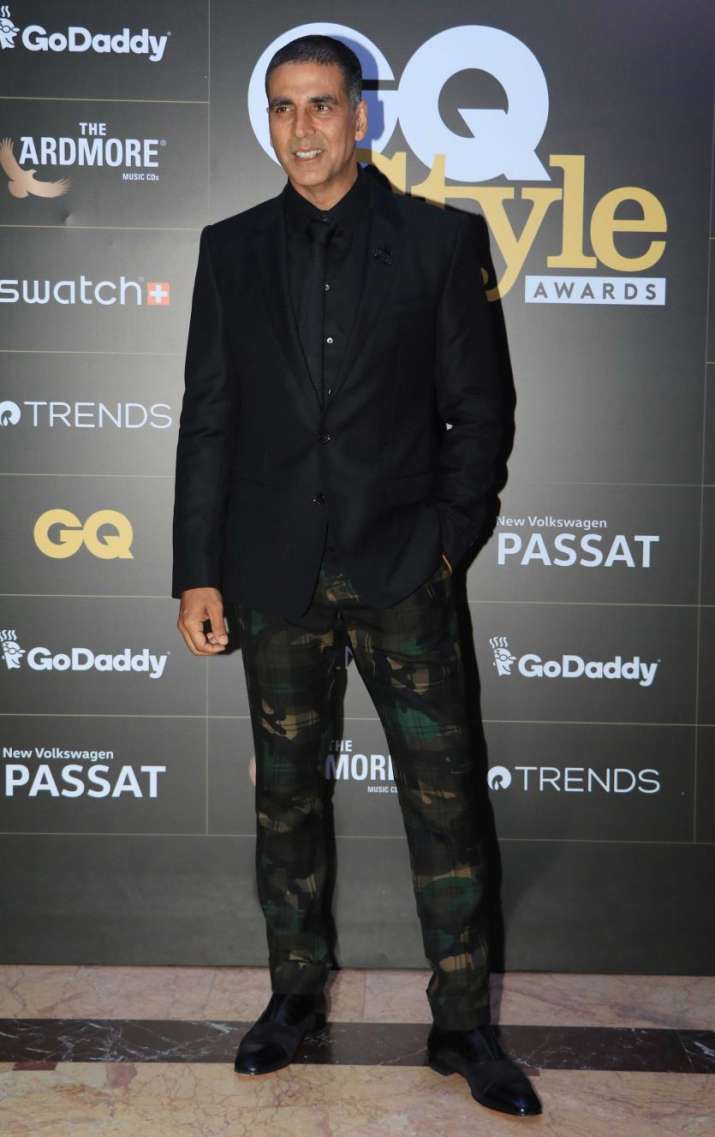 Shahid Kapoor, on winning the title of Most Stylish Man said, "Thank you GQ for making us look and feel stylish and congratulations to the team on completing 10 years. You know the thing with style is somethings always stay in style. And I am guessing GQ is one of them but I am not sure if I am. So many years later when my daughter is as old as Alia is today and I am not dressed that well and she doesn't think I am so fashionable and she tells me, 'You know Dad, you need to change the way you dress', I am going to find this dusty little trophy lying somewhere and I'll tell her 'Many years back I got one of these. So, you can tell me what to wear when you get one of these'."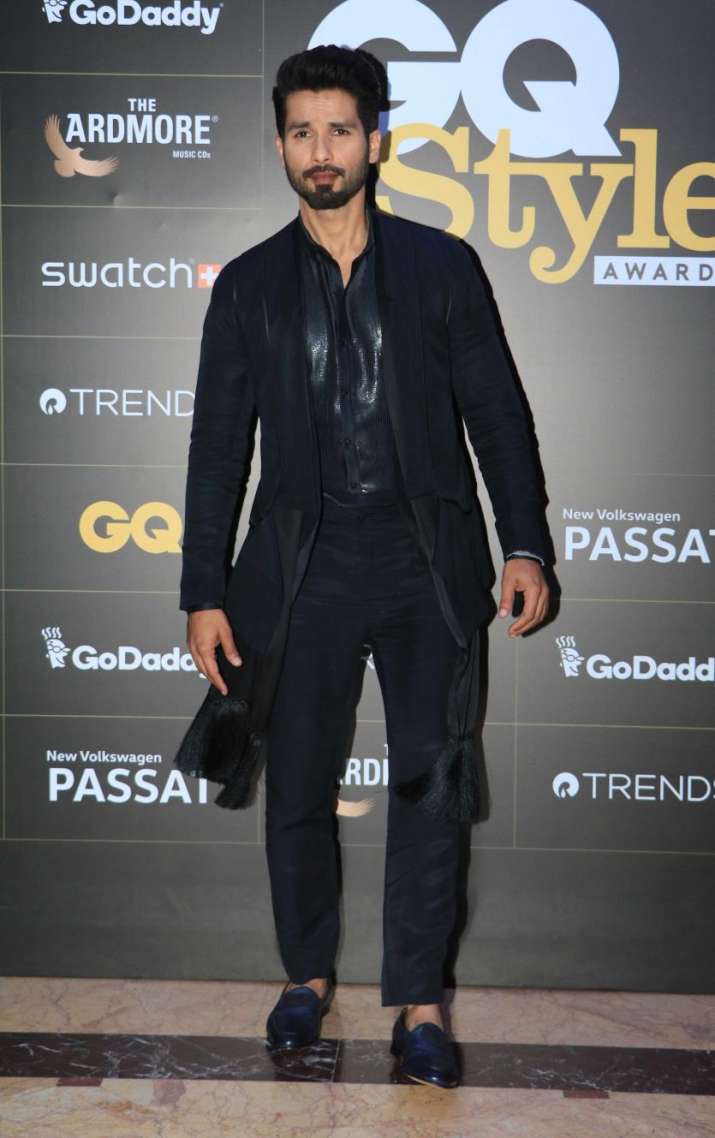 Alia Bhatt on receiving the award for Most Stylish Woman said, "Thank you for this award GQ. It always feels great to receive something for being stylish but I take no credit for it because if I had my way, I'd be in my Lululemon track pants all my life but thank you to my stylist and my team for making me look good. Infact today is the first time I'm receiving an award as a woman and not a girl, maybe because I have just celebrated my milestone 25th birthday. And it also feels great to win this award in an all-boys club. I say all-boys because they say 'A girl turns into a woman, but boys will always be boys'."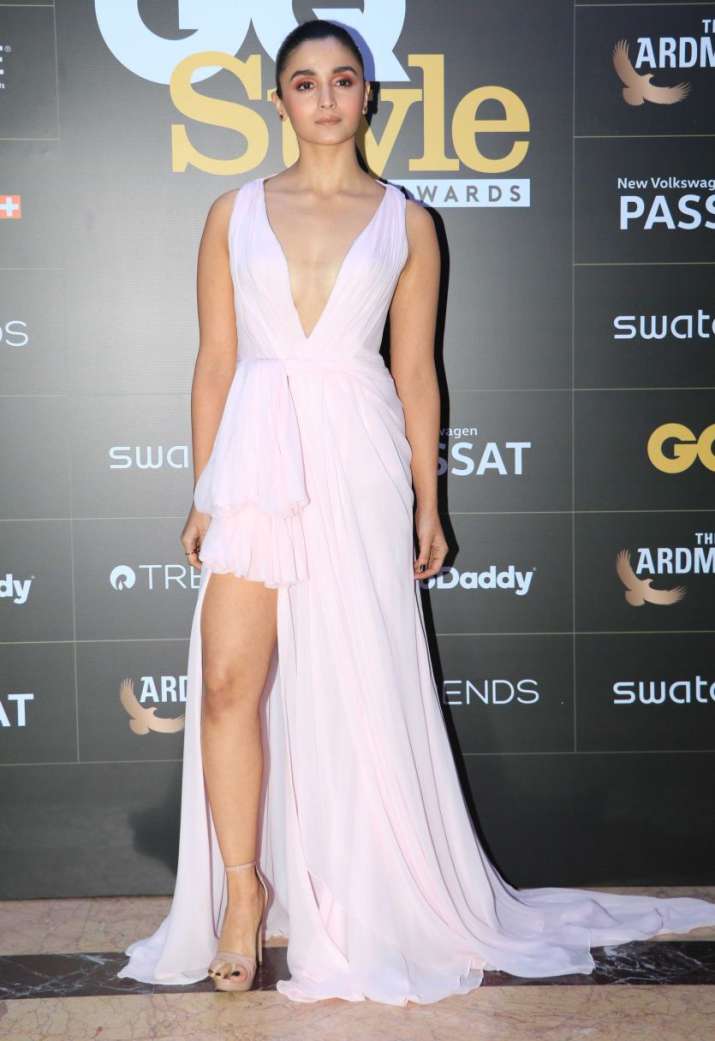 Have a look at the complete list of winners.
Scott Schuman – The Pioneer Award
Ruchika Sachdeva of Bodice – Breakthrough Designer
Rahul Khanna – Sartorial Excellence
Kayaan Contractor – Digital Don
Dhruv Kapoor – Young Designer
Jim Sarbh – Style Maven
Sanjay Garg of Raw Mango – Fashion Sustainability Award
Darshan Mehta – Fashion Business Award
Anjali Lama – Agent of Social Change
Gaurav Gupta – The Presence Award
Shahid Kapoor – Most Stylish Man
Alia Bhatt – Most Stylish Woman
Rohit Sharma – Sporting Elegance
Akshay Kumar – GQ Legend