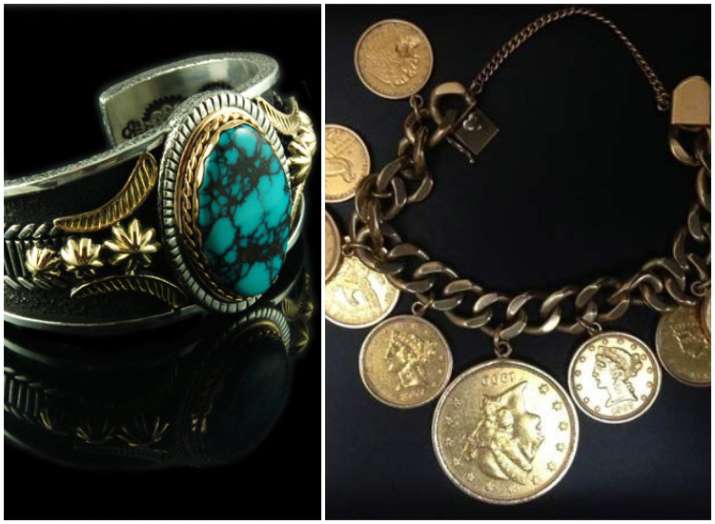 Heirloom jewelry creates a sense of belonging for the family members. Most people like to retain heirloom jewelry because of its emotional worth, however sometimes one wants to modify pieces as per modern and contemporary trends to make them more frequently usable.
Ways to reinvent your heirloom jewelry:
1. Modifying an existing piece - The most common upgrade to heirloom jewelry is to tweak an existing piece with minor changes to make it more modern or wearable. For instance, a multi-layered ranihaara can be split into two or three simpler neckpieces, that are easy to wear. At times, a necklace or a bracelet is too big or too small in size; in which case extra design elements can be added or some links removed to modify the piece.
2. Creating a new piece from old - Often one wants to extract a few stones or an element from an existing heirloom piece to create new pieces. For instance, popular customization is creating a choker out of a traditional coin or ginni necklace. Another customization would be to create pendants out of heavy earrings, making them wearable. In the South of India, elements from the traditional mangalsutras can be used to create charms for bracelets or independent pendants.
3. Working with heirloom stones - Stones are also at times passed on from generation to generation within families. Young brides prefer to use heirloom stones in their engagement rings, or in a pendant. However, an important thing to keep in mind is when you make any significant changes to an heirloom piece you have to approach a skilled and trusted jeweler to assist you because once you alter a historic design, a substantial amount of its value is lost.
Ways to carry your heirloom jewelry:
1. Traditional weaves can be reinvented in bright pastels and heirlooms can be paired up with bright contrasts to keep up to the current trend scenario.
2. A lehenga which has been passed over generations can either make you look extremely traditional or you can make it look glamorous by pairing it up with a contrast blouse and dupatta.
3. We also encourage using your age old antique silver jewelry that has been passed on through generations be it balis and kamarbandhs with Banarasi outfits against gold, diamond and polki jewelry which is very common these days. Its all about sticking to ones own aesthetic at the end.
(With IANS Inputs)