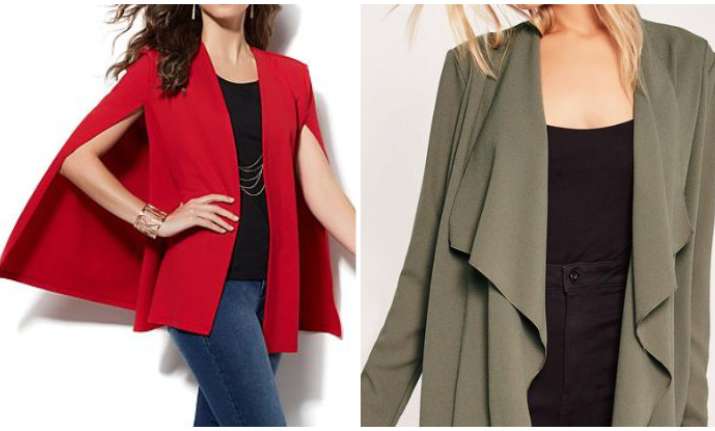 The decades keep on passing by, the trends keep on turning outdated and modern, but the blazers have never grown obsolete for women. They are the real game-changers in current affairs of the fashion world so make the right choice.
1. Coloured blazer - Plain coloured blazers can be classy, elegant, and effortlessly stylish. Pick out your favourite colour blazer and wear your converse shoes or block heels depending on the choice of an event. For a plain blazer, we suggest you to wear it with a printed t-shirt. The blazers in orange or hot pink are the bright colours that can bring pop to any of your simple outfits.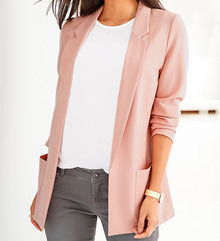 2. Cropped blazer - Cropped blazers are always the life saviours for every lazy girl's closet. At work, these add a professional finish to your outfit otherwise, it gives you a perfect sizzling look at the club. Wear it best with the maxi and full-length dresses to give you a defining shape and height. With the skinny denims or distressed jeans and the leather shoes, a fitted cropped jacket would give you a sporty chic personality.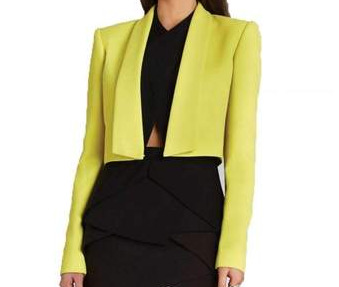 3. Cape blazer - Well, it is a deceptive blazer whose sleeves are not the sleeves actually but a cape. A fitted vest is attached to a cape which gives it a sassy look. Pairing it with an elegant crop top, a sleek cape blazer can make you look absolute stylish.
Tip: If you have a formal meeting in the afternoon, wearing the cape blazer with the bodycon dress will be a perfect fit. Cape blazers are surely a big yes when planning a casual day-out. Wear structured cape blazer with skinny jeans or loose denim and pump heels with clear sides, and you're good to go!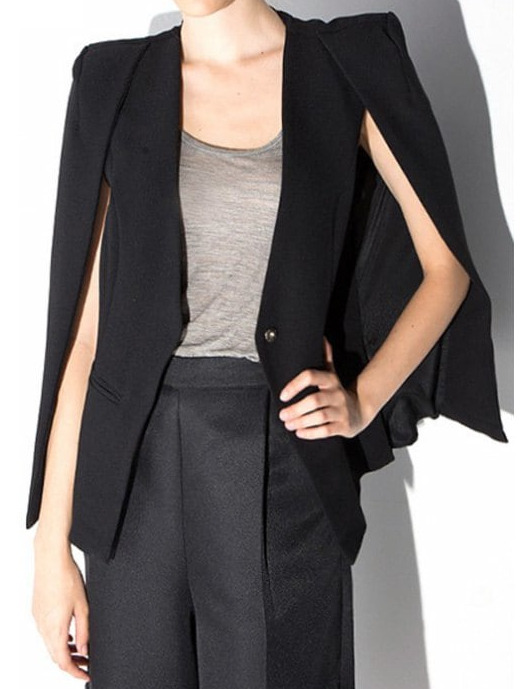 4. Waterfall blazer - These blazers look as stylish as cape blazers if paired up well. Put waterfall blazer on with sleek tailored trousers at work to add a tint of style to the formal wear. Not only does the waterfall blazer look classy, but also enlivens the rugged jeans and a boring T-shirt. Along with an elegant clutch and the stiletto heel, the entire outfit is spellbound for the casual lunch meetings and romantic dinner date.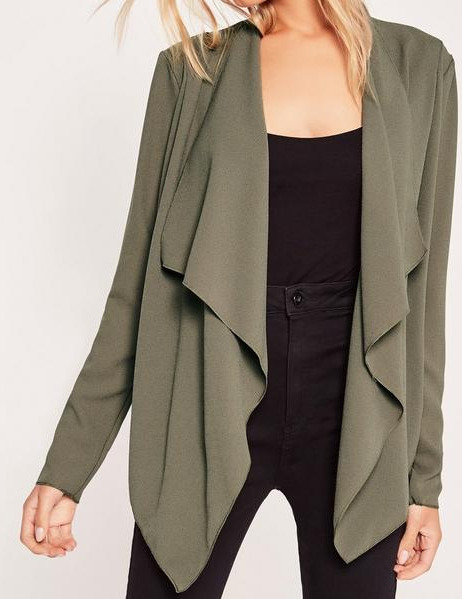 5. Printed blazer - Blazers with floral, polka, spiral, and stripes prints are meant to reflect the inner personality of a woman. The bright and light-toned colours are neutralized in these prints to bring out the bold and funky in you. When you feel carefree and untamed, a bohemian print blazer over leather leggings will do best.
Tip: For outdoor meetings, go for floral print blazers decked up with pencil skirts, leather pants or pastel tights.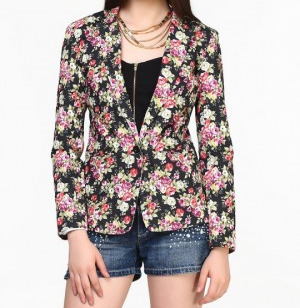 6. Denim blazer/jacket - With an oversized t-shirt covered up with a fitted short denim blazer, you are all geared up to steal the show. Just like you might have styled up a cardigan with a flowy dress, put on the denim blazer with leather knee boots and a beige crochet choker will give you a blithe luxe. The best thing about denim blazers is that they can be mix and matched with the unexpected textures or dresses and will still look captivating.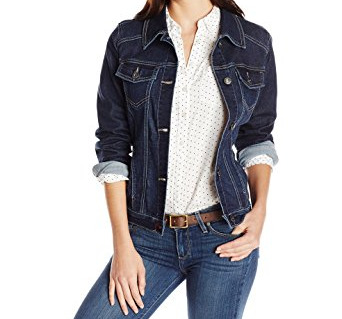 (With IANS Inputs)