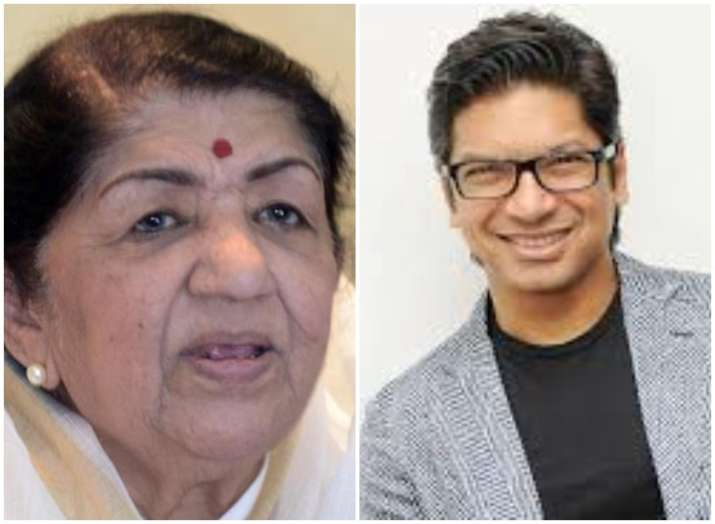 World Music Day is being celebrated today in full swing and, on this special day Bollywood singers Lata Mangeshkar and Shaan talk about music revealing interesting details. Singing Legend Lata Mangeshkar doesn't listen to much of today's music. Not that she listens to her own songs either.
Lata Mangeshkar on World Music Day
"I never could bear to hear myself. Whenever a song of mine would play on the radio or television, I'd quickly leave the room. If I ever hear myself singing, I find a dozen faults," says the eternal songstress with a laugh.
Strange, coming from a singer who is known to be ceaselessly faultless. In fact once the great Hindustani classical vocalist Ustad Bade Ghulam Ali Khan had affectionately cribbed: "Kambhakt, kabhi besura nahin gaati(the devil, she never goes off-key)."
Lataji laughs at this. "Woh unka badappan tha (that was his greatness). But any artiste, singer or otherwise, must keep striving for excellence, no matter how much they achieve. Nowadays I don't see that 'lagan' (discipline), that 'junoon' (passion) in singers.
"I get the feeling they are happy achieving what they get to achieve in no time at all. No artiste should be satisfied with what he or she has achieved. There is always another sky to conquer beyond the one that you think you've just reached."
The one thing that Lataji sees lacking in singers today is practice. "Riyaaz. That is what makes singing worthwhile. I never felt I had enough time to do riyaaz because I was in and out of recordings constantly. But I still made time to do riyaaz. Alas, not enough time. I wish I had devoted more time to practicing my classical singing. Singers today are losing touch completely with their classical heritage. An A.R. Rahman or a Shankar Mahadevan are so successful and long-lasting because they know their classical heritage."
Shaan on World Music Day
Meanwhile, Shaan opened up about his journey in the music industry so far. In an exclusive interview with ANI, the versatile singer shared his views on the dynamic changes the industry has gone through since the era of the 80's and 90's.
He said, "I feel fortunate to have witnessed all the great singers of yesteryear. I have seen Ravi Sahab, Kishor da, Lata Ji, Asha Ji sing in front of a mike. Thanks to my father, at a very young age, I visited the studious often."
He further said that even though the industry was not fully technically-equipped, there was magic in all the musicians coming together to perform, which is lacking in most singers today who prefer working in isolation.
(With Agency Inputs