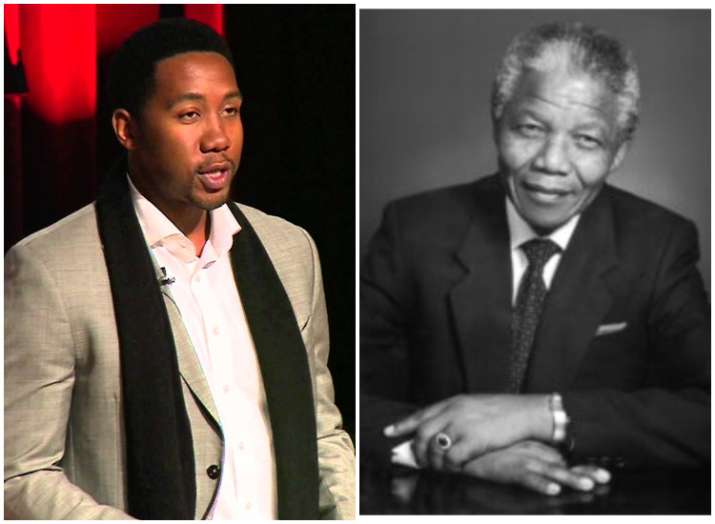 Ndaba Mandela, the grandson of anti-apartheid revolutionary Nelson Mandela, has penned a memoir "Going to the Mountain", sharing the story of his coming-of-age alongside South Africas rebirth.
The book is published by Penguin Random House, which said it recounts a remarkable journey.
"As a young boy, Ndaba was constantly shunted from place to place. But at eleven years old he was unexpectedly invited to live with his grandfather, Nelson Mandela, even though he had met him only once before, during a prison visit. And, slowly, they built a relationship that would affect both of them profoundly," the publisher said in a statement.
It's going down #tonight #nyc #mandela100 pic.twitter.com/4kWU5J8AxN

— Ndaba Mandela (@NdabaMandela) August 13, 2018
From Nelson Mandela, the publisher added, Ndaba learned the spirit of endurance, the triumph of forgiveness, the power of resistance and the beauty of reconciliation.
"And as Mandela grew older, Ndaba had the chance to repay his grandfather's love and support by demonstrating the ways in which he'd understood all that he had taught him".
(With IANS Inputs)
For more lateste updates, check out our Facebook page!
Also Read -24th Delhi Book Fair 2018: Book fairs dumping ground for unsold books
Also Read -Of Hindu gods, mythology, and spirituality, these are the books you should be reading
Also Read -Odisha's applique work presented in a book titled Celebrating Colours