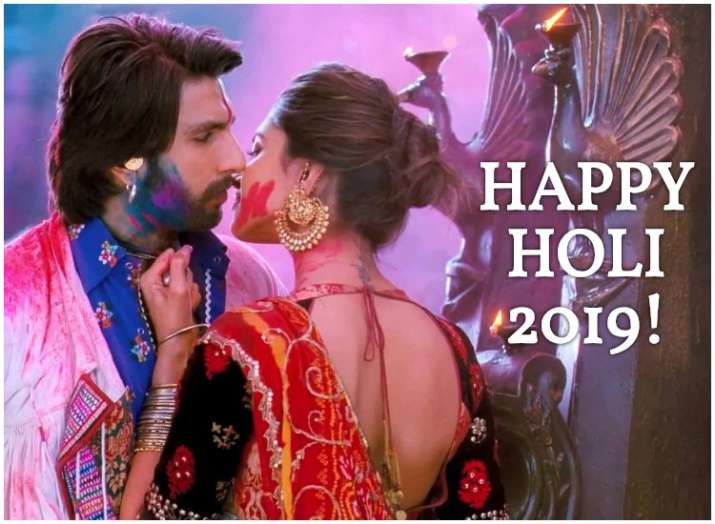 Happy Holi 2019: Holi is a Hindu festival which is not only popular in India but is also popular across the globe. Known as the festival of colours, the scenes of this vibrant celebration have been depicted many times on the silver screen in films like Yeh Jawani Hai Deewani, Mere Pyare Prime Minister, Goliyon Ki Rasleela Ram-Leela to name a few. International films like UNindian starring Brett Lee and musical bands like Coldplay for the song Hymn For The Weekend (also starring Bollywood actress Sonam Kapoor) couldn't resist from recreating colourful Holi sceneries in their frames.
You'll get to know that all the brouhaha over Holi festival is all worth it once you experience it. For Indians, this festival is a celebration of happiness, joy, and positivity by playing with colours and feasting on traditional food dishes, sweets, and drinks. For all those who are distant from their families and friends on the Holi festival, do feel incomplete for the day. But this is the reason that this article brings you a few quotes, messages, wishes and images to share with your loved ones this Holi 2019 to reiterate them that you care!
Share the following Happy Holi 2019 content on any social media platform with your beloved ones!
Happy Holi 2019: Bollywood wallpapers and posters to share on WhatsApp and Facebook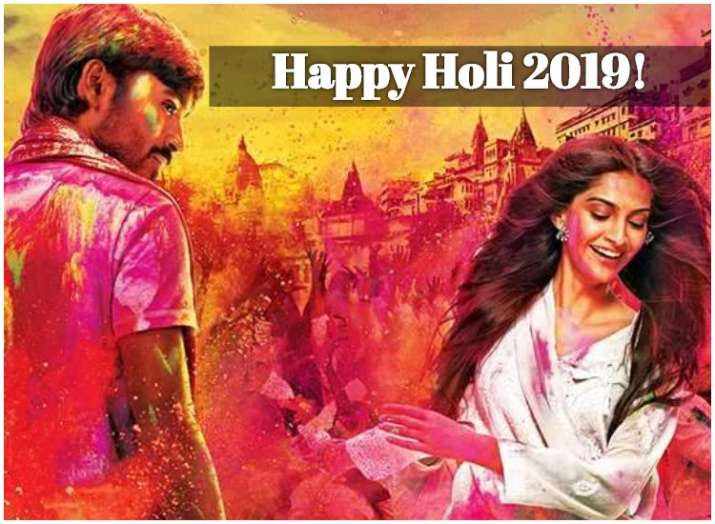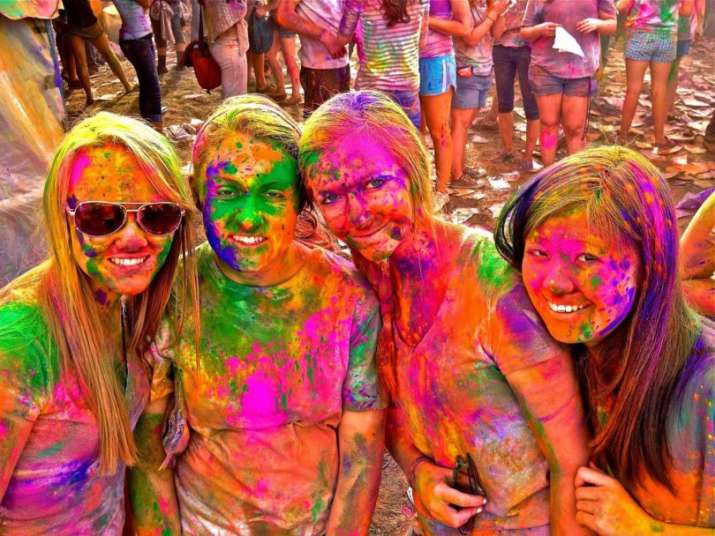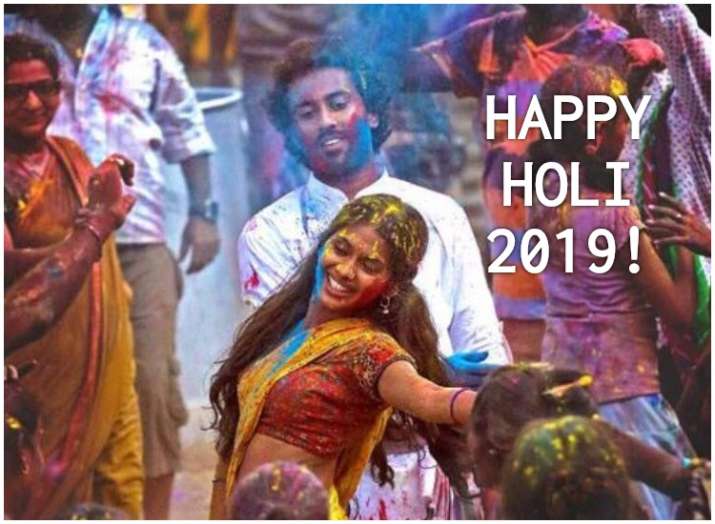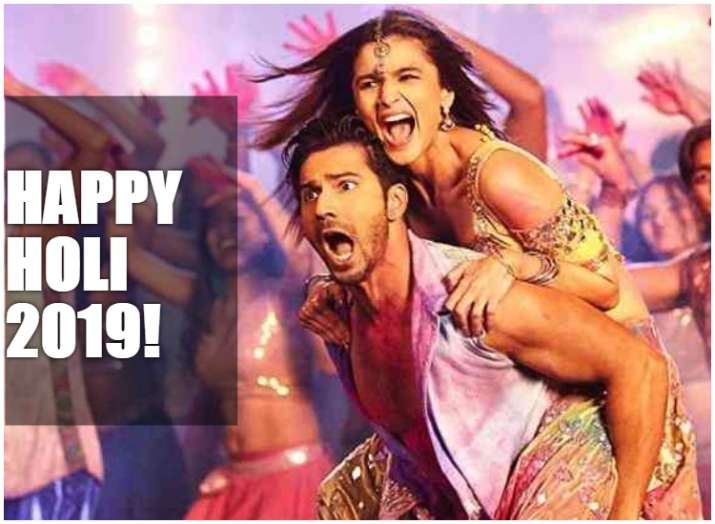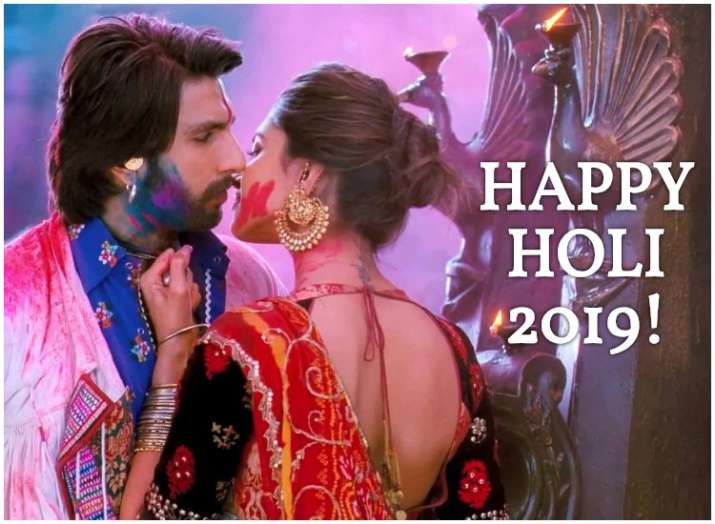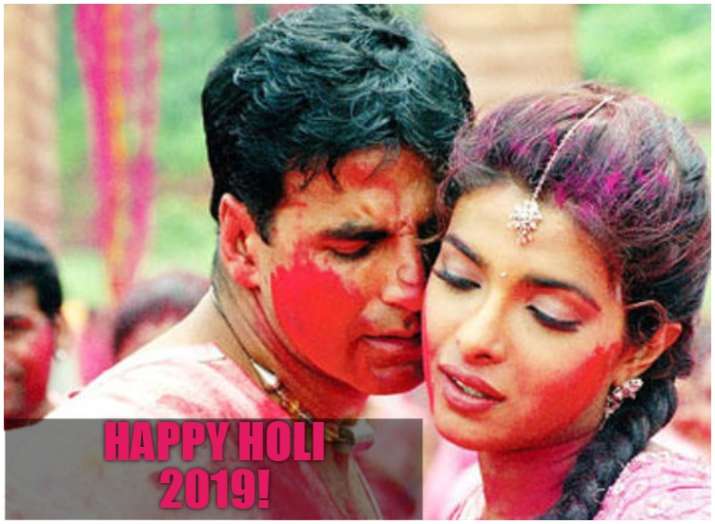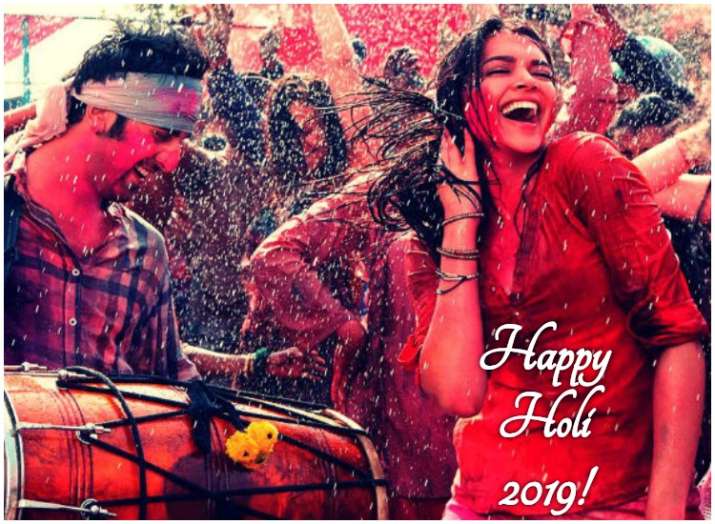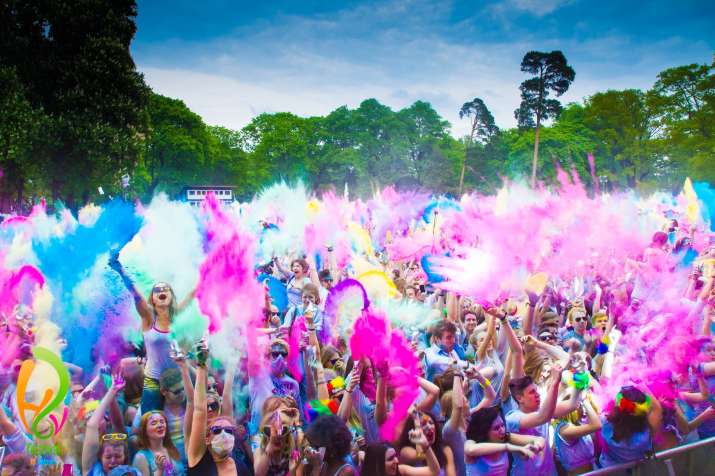 Happy Holi 2019: Wishes, Quotes, Greetings, SMS, and Messages for WhatsApp and Facebook
> Holi is the time to unwind, de-stress and bond with sweets, traditional drinks and colours. Come let's rejuvenate by immersing ourselves in the colour of joy, happiness and laughter! Happy Holi to all!
> Let the colours of Holi spread the message of peace and happiness. Happy Holi to you all!
> Holi is a special time of year to remember those who are close to our hearts with splashing colours. Wish you all a very Happy Holi!
> Red, green, yellow and blue...the colours of Holi reminds me of you because just like them, you are so vibrant and full of life. Happy Holi, my dear friend!
>Best wishes to you for a Holi filled with sweet moments and memories to cherish for long. Happy Holi 2019!
> It's time to celebrate the different colours of beautiful relationships. I wish you and your family all the bright hues of life on this Holi. Wishing you all a very happy Holi!
Happy Holi 2019: HD Images and Wallpapers to share on WhatsApp and Facebook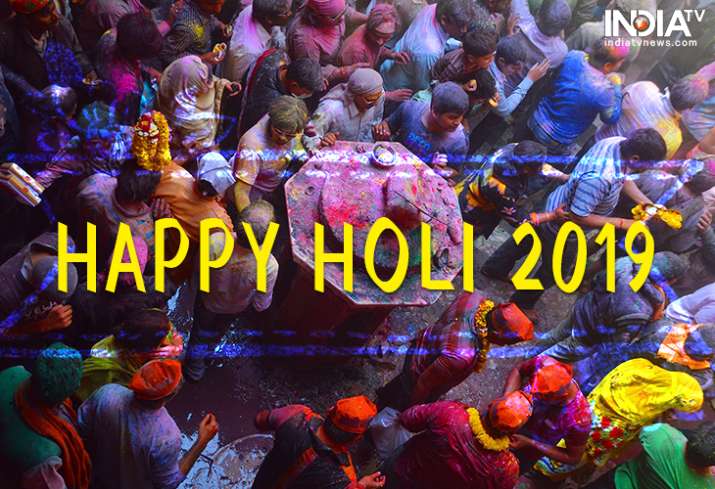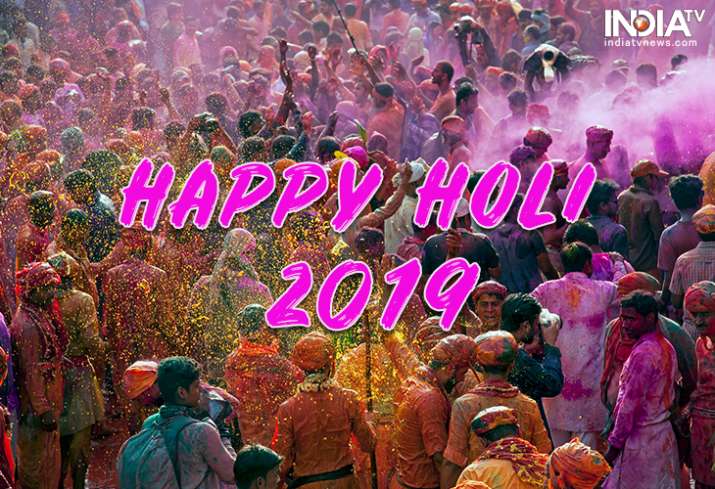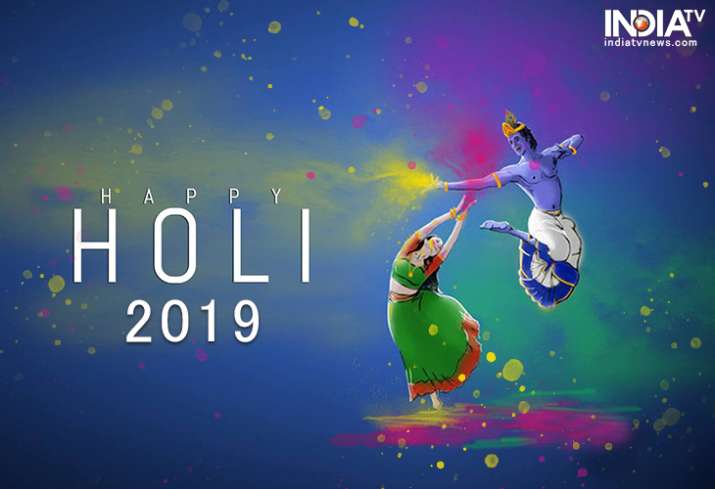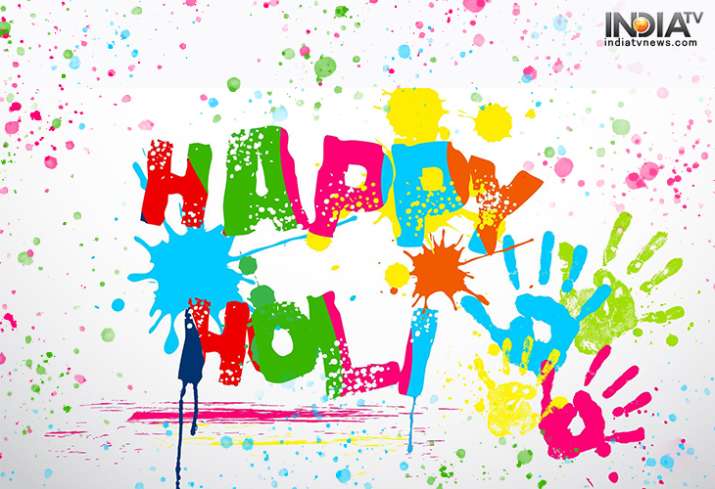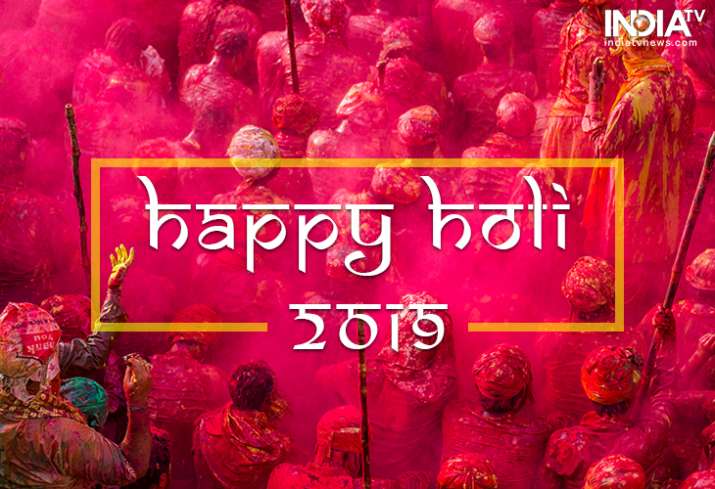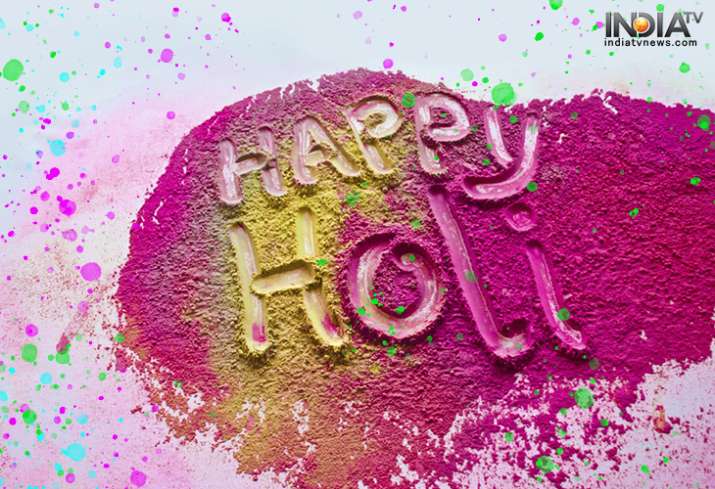 Happy Holi 2019: Wishes, Quotes, Greetings, SMS, and Messages for WhatsApp and Facebook
May God gift you all the colours of life.
Colours of joy. Colours of happiness.
Colours of friendship. Colours of love.
All the colours you want to paint in life.
Wishing you all a very colourful Holi 2019!
Auspicious red.
Sunkissed gold.
Soothing silver.
Pretty purple.
Blissful blue.
Forever green.
Happy Holi 2019!
Wish you colours of life.
Let there be,
White of love and peace,
Green of money,
Yellow of fame,
Red of power,
and a mix of all to
Remember good people.
Happy Holi 2019!
Moments of Holi are to be celebrated together,
So that the memories can be relished later,
These are the memories I wish to live with forever,
Have a wonderful and colourful happy Holi forever.
Wishing you all Happy Holi 2019!
Blue is a song,
Yellow is music,
Green is dance,
Red is beauty,
White is love,
Pink is for joy.
Wish all the colours, 
Fall on you & your family.
Happy Holi 2019!
May you have the most blessed Holi festival than you ever had.
May it be full of fun, joy, and love.
May you be as colourful as the festival itself or even more.
Let's all have lots of fun.
Wishing you all a very happy Holi 2019!
India TV wishes you all a very Happy and Colourful Holi!
For all the latest Lifestyle updates, check out our Facebook page.