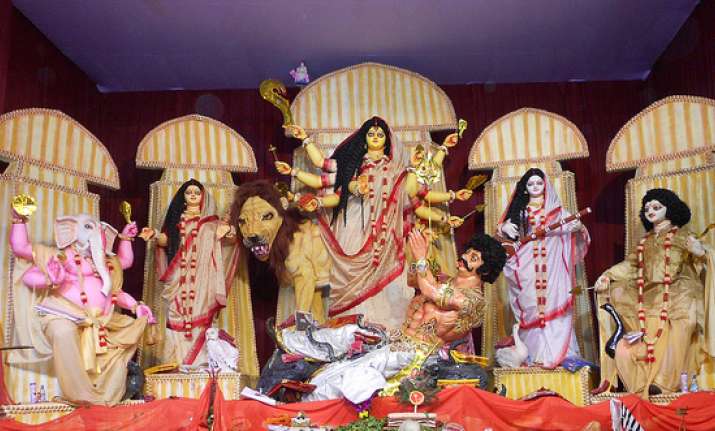 Durga Puja which begins from sixth day of Navratri is not just a festival of four days, its preparation begins months in advance. The festival which marks the victory of good over evil is celebrated in West Bengal, Jharkhand, Tripura, Bihar, Assam and Odisha. People celebrate the victory of Goddess Durga over buffalo demon Mahishasura. According to Hindu mythology, Mahishasura pleased Lord Brahma with his tough penance and asked him the boon of immortality. Lord Brahma granted him the wish but said that he will be killed by a woman. The demon laughed it off and began wreaking havoc on earth. Troubled by Mahishasura, the trinity Brahma, Vishnu and Shiva together created Goddess Shakti. Finally, the Goddess who is the epitome of power killed the demon, thus saving people.
During Durga Puja, huge pandals are erected and entire city is decorated to welcome the Goddess Shakti. Durga Puja is more than a festival in West Bengal, its a way of life. It is time of reunion of friends, families and lovers. During the festival, you get a glimpse or Bengali culture and tradition. From pandals serving regional cuisines to girls wearing sari with Bengali drape, you can cherish all of them in four-day long carnival. This year Durga Puja will begin from Maha Shashti on 26 September to Vijaya Dashami on 30 December. On this auspicious occasion, here are the WhatsApp, Facebook messages and wishes which you can send to your family and friends:
Durga Puja is a blessed time, Rejoice in the glories of Maa Durga, Celebrate all the blessings of Goddess, With your friends, family and acquaintances, Happy Durga Puja
Let us celebrate the victory of good over evil, The victory of humanity, The victory of justice, The victory of truth. Wish you a very Happy Durga 
 May this festival fill your life with the colours of happiness and prosperity, that brings joy to you and your loved ones. May the divine blessings of Maa Durga be always with you. Happy Durga Puja
Maa Durge, Maa Ambe, Maa Jagdambe, Maa Bhawani, Maa Sheetla, Maa Vaishnao, Maa Chandi, Mata Rani meri aur apki manokamna puri karey. Jai Mata Di
May Maa Durga bestow you and your family with 9 forms of blessings, fame, name, wealth, prosperity, happiness,
education, health, power and commitment
Let the festive spirit embrace you and your dear ones on this special occasion. Wishing you a happy Durga Puja.
Sending my warm wishes for a Durga Puja that brings you good fortune and success. May Goddess Durga shower her choicest blessings on you today and forever.
You can also wish your near and dear one with these beautiful images: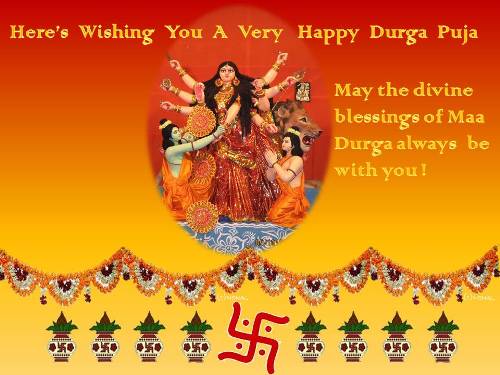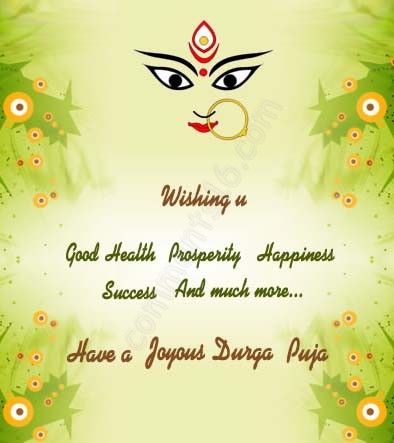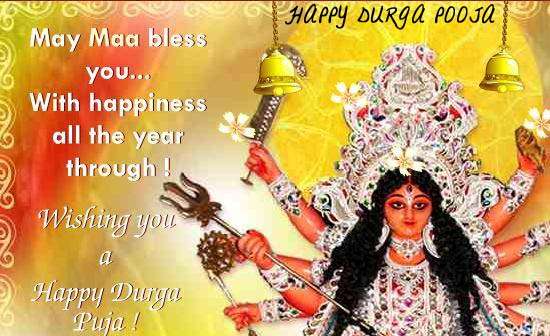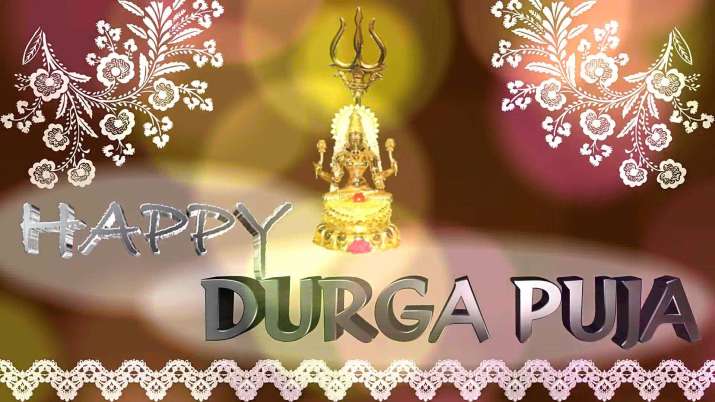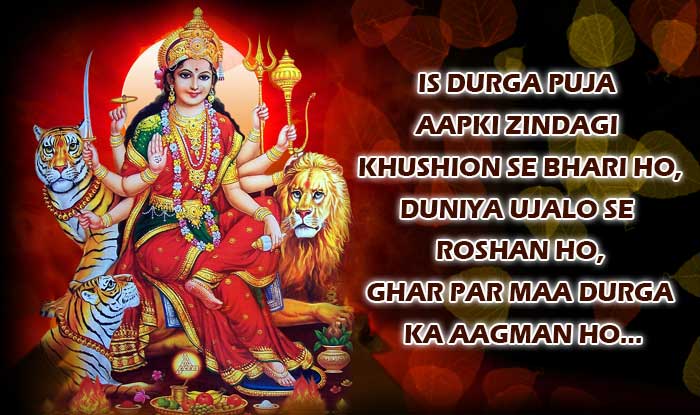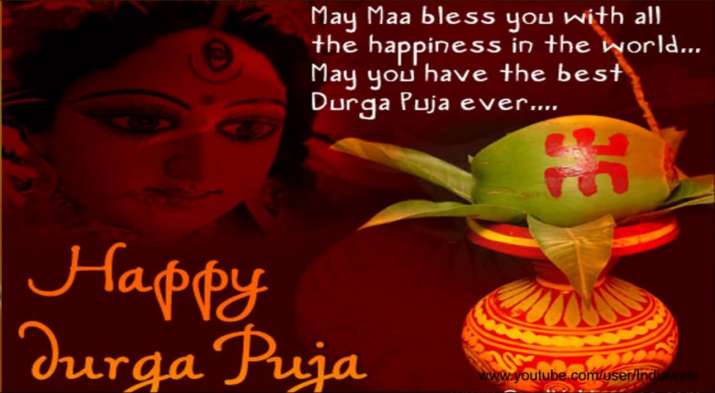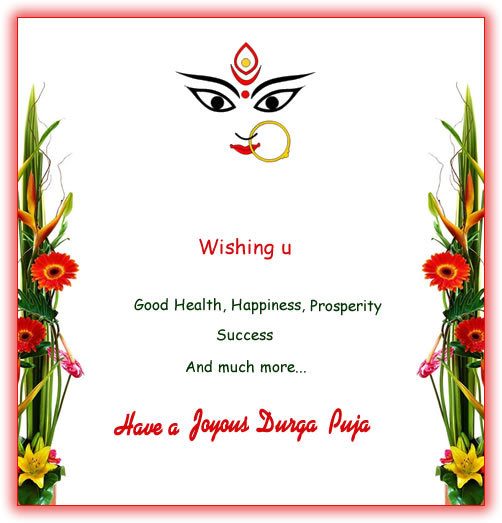 Here is Durga Puja calendar
Maha Shasthi 2017 - 26 September 2017
Maha Saptami 2017 - 27 September 2017
Maha Ashtami 2017 -  28 September 2017
Maha Navami 2017  -  29 September 2017
Vijaya Dashami 2017 -  30 September 2017