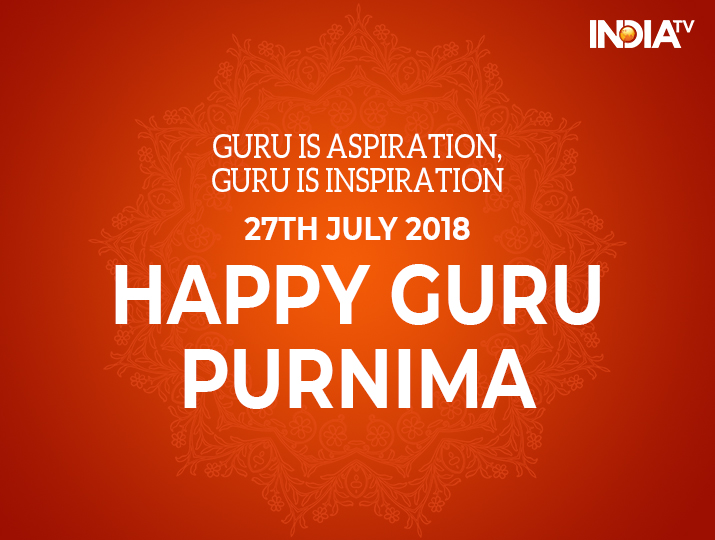 Guru Purnima 2018: Wishes, Greetings, Images, SMS, Guru Purnima WhatsApp, Guru Purnima Facebook
Guru Purnima or commonly known as, Purnima is an Indian as well as Nepalese festival dedicated to super-humans. A spiritual tradition where every human shows gratitude and thankfulness to their super-humans.
Who are these super-humans?
People who are evolved or enlightened humans, are into spiritual practices, our gurus, or academic teachers who are ready to share their wisdom, with very little or no monetary expectation. This festival is traditionally observed by Hindus, Buddhists and Jains to revere their chosen spiritual teachers or leaders and express their gratitude.
All you need to know about the festival
The festival is celebrated on the full moon day, that is, Purnima in the Hindu month of Ashadha, June–July as we all know. This day marks the first peak of the lunar cycle after the peak of the solar cycle.
What you should be doing?
On this day, people worship their spiritual preceptors or gurus. They bring them gifts, visit temples and offer them respect to seek their blessings. Lot of Indians also keep fast to show their respect to their Guru while praying for his long life.
5 messages, quotes that you can share on Facebook and WhatsApp
We have curated a list of 5 wishes and heartfelt messages that you can send to your guru today. Thank us later!
1. "The enemy is a very good teacher." - Dalai Lama
2. "I bow at his feet constantly, and pray to him, the guru, the true guru has shown me the way." - Guru Nanak
3. "He alone teaches who has something to give, for teaching is not talking, teaching is not imparting doctrines, it is communicating." - Swami Vivekananda
4. "Find the teacher, serve him as a child, open your heart to his influence, see in him God manifested." - Swami Vivekananda
5. "Let no man in the world live in delusion. Without a Guru none can cross over to the other shore." - Guru Nanak