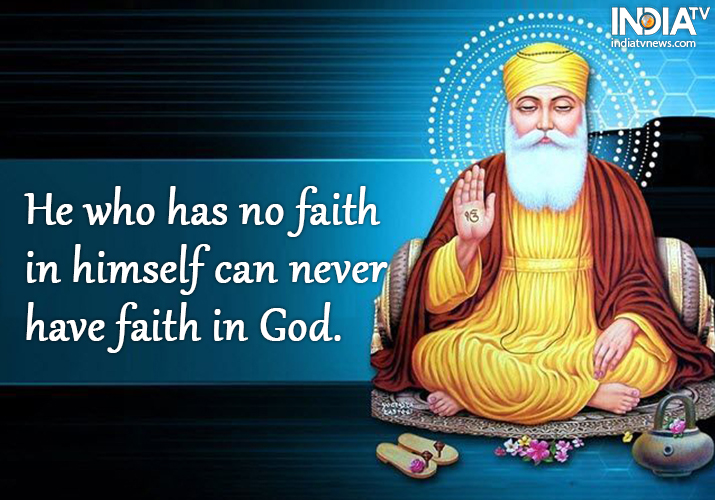 Gurpurab or Guru Nanak Jayanti is the celebration of the birth of the first Sikh Guru, Guru Nanak, who laid the foundation of Sikhism. This year, Gurpurab will be celebrated on November 23. Gurpurab or Guru Nanak Jayanti is the most auspicious day in Sikhism and will celebrated with fervour on Friday, even as Gurpurab is celebrated of different days each year based on the Indian lunar calendar. This year would be the 549th birth anniversary of Guru Nanak. "Gurpurab" is made of two words-- "Gur", which means Guru or master, and "Purab", which means parv in Hindi, meaning day. So Gurpurab is the day dedicated to the Guru.
On this propitious festival, immerse yourself in remembering and imbibing the teachings of Guru Nanak. These messages and greetings will help you to wish your loved ones on Guru Nanak Jayanti. 
Jyo kar suraj nikleya.Tare chupe haner ploa.Miti dhund jag chanan hoa.Kaal taarn guru nanak aiya.Gurpurb dee lakh lakh wadai.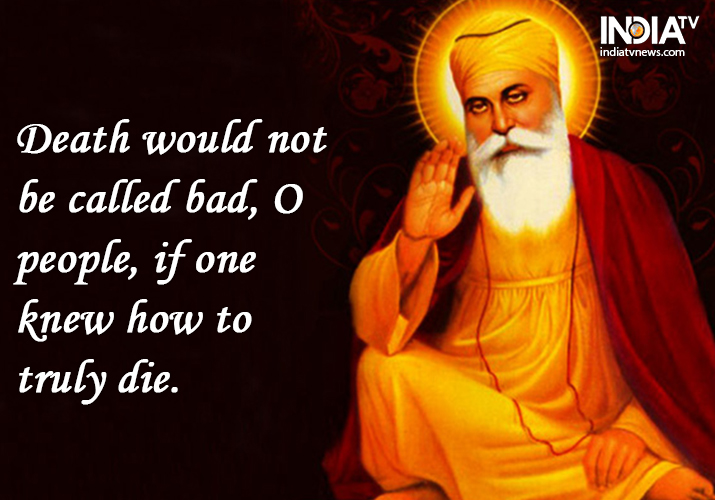 May Guru Nanak Dev Ji inspire you to achieve all your goals. Happy Guru Nanak Jayanti.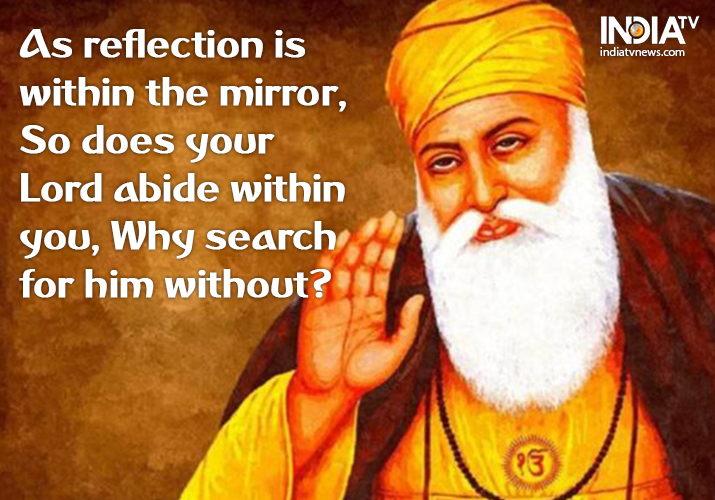 Let us all celebrate the birth anniversary of Shri Guru Nanakji. Happy Guru Nanak Jayanti.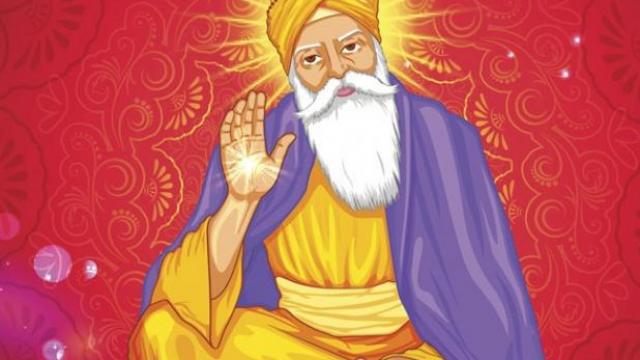 God is one, but he has innumerable forms. He is the creator of all and he himself takes the human form. Happy Guru Nanak Jayanti.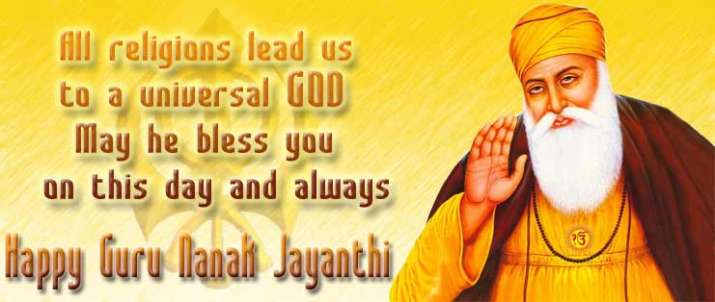 May Wahe Guru shower his blessings on you! Happy Gurpurab.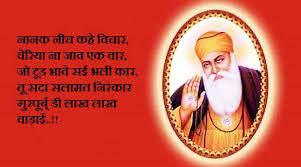 Happy Gurpurab to all the Sikhs and to everyone who is a well-wisher. Let us all celebrat Guru Nanak Jayanti together.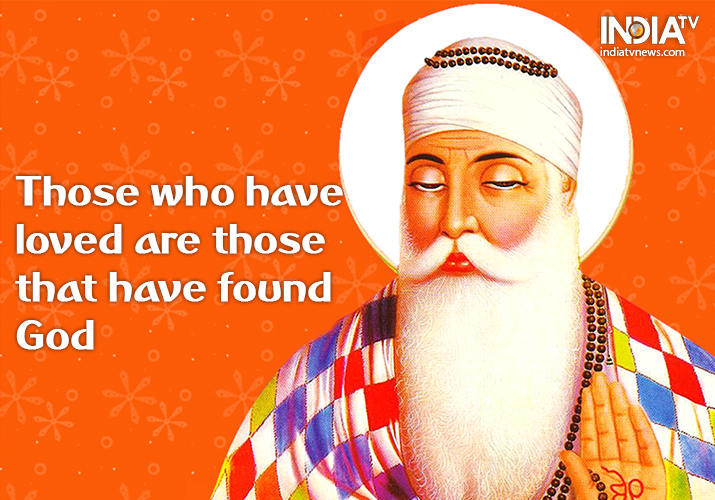 Satguru Nanak pargateya, mitti dund jag chanan hoya,Aap ji nu sri Guru Nanak Devji deGurpurab dian lakh-lakh vadaiyan.Happy Gurpurab.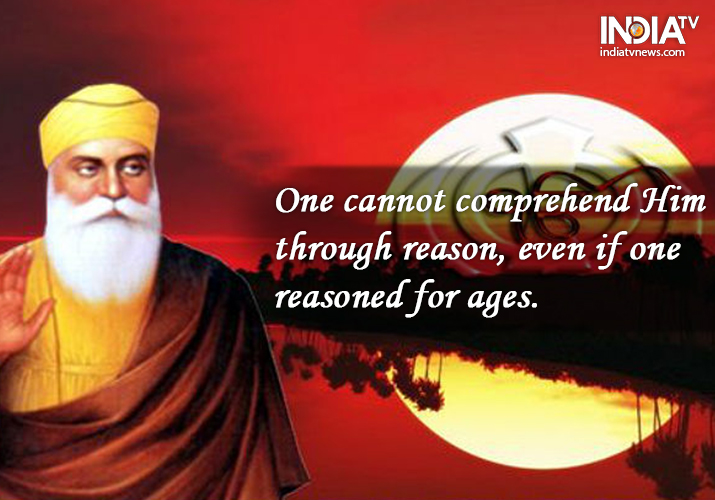 May happiness and blessings surround you as we join together to remember the beloved Sri Guru Nanak Dev Ji and the beginnings of Sikhism. Happy Gurpurab.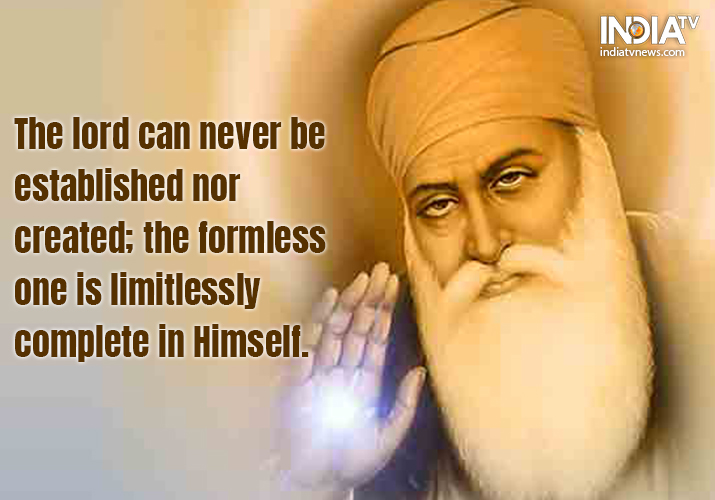 Raj karega khalsa, aakee rehae naa koe, Waheguru Ji Ka Khalsa Waheguru Ji Ki Fateh! Happy Gurpurab.
Sikhs celebrate Guru Nanak Jayanti with lots of zeal and fervour across the world. However, it is most popularly celebrated in India and Pakistan. 'Akhand Paaths' (a 48-hours of continue reading of Sri Guru Granth Sahib Ji) are organised in the Gurudwaras. Prabhat Pheris – a group of people start from the gurudwara and proceeds around the localities singing shabads - are also seen 10 days before the Gurupurab. Processions are also taken out a day before the Gurupurab. Gurudwaras are also decorated for Guru Nanak Jayanti as the celebration begin with hyms sung from Guru Granth Sahib Ji, followed by langar and fireworks in the evening.