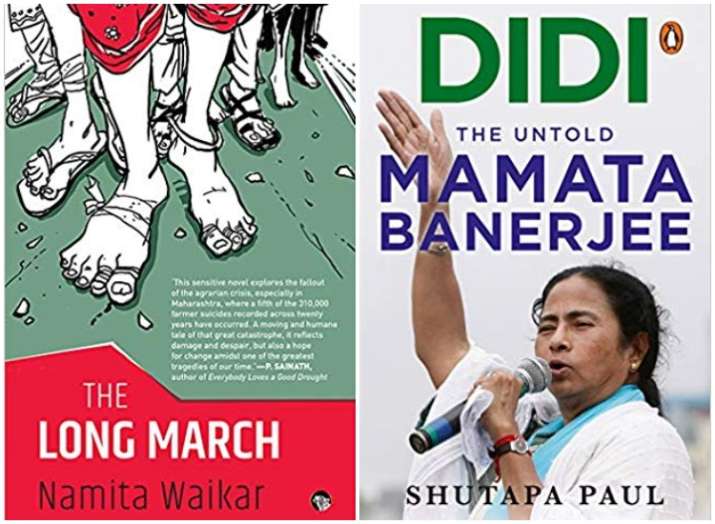 Read a biography charting Mamata Banerjee's rise from a student leader to the first woman Chief Minister of West Bengal and how she could be a possible "kingmaker" after the 2019 general elections; take in a novel set against the backdrop of old Punjab, early California and revolution-torn Mexico; read a fictional tale that pits debt-laden farmers against the political forces at work; and finally, get a peek into the world of start-ups in India.
For the weekend, we have these four amazing paperbacks by debut authors to suggest to our dear readers for a delightful read!
Didi: The Untold Mamata Banerjee
Author: Shutupa Paul |Titled "Didi", as West Bengal Chief Minister Mamata Banerjee is often referred to, the book explores her struggles and achievements, and opens a window to the life and times of Banerjee, described by the author as "one of the most dynamic politicians of our country." It looks in detail at "her unique style of politics", which enabled her to defeat the formidable Left Front government in the state in 2011.
The Rainbow Acres
Author: Simrita Dhir | Written by an academic brought up in Punjab and now based in California, "The Rainbow Acres" is a novel about migration, selfless love, fortitude, friendship, and the quest for land and identity. It is set against the backdrop of old Punjab, early California and revolution-torn Mexico.
The Long March
Author: Namita Waikar | This novel weaves a story around Vidarbha's farmer suicides, where yet another farmer commits suicide, and is survived by his son Vikram Sonare. The book unfolds the "epic mission" he undertakes to draw attention to the plight of farmers and other underprivileged sections of society, and finally mobilise millions of people to march into the major cities of India. After the success of the march, the group transforms into a revolutionary political party. 
Freedom to Fail: Lessons From my Quest for Start-up Success
Author: Shabnam Aggarwal | As the author believed that every entrepreneur could be successful, so she left her cushy job, find her passion and make a difference in the world. She moved to India to start a company. In "Freedom to Fail", she tells the story of her brush with success: Raising her first round of venture capital; hiring a hardworking team of millennials; growing her start-up to multiple cities... and then finding it all come to a bitter end.
(With IANS Inputs)
For the latest Lifestyle updates, check out our Facebook page!