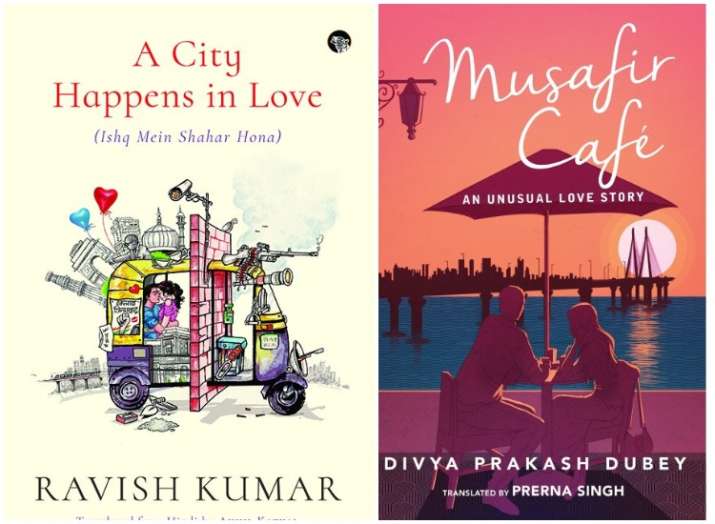 Read two paperback novels set in Delhi, one about what it takes to survive in a big city and the other, a gentle love story of a boy from Bihar and a momo-seller from the northeast; read how step-by-step processes reveal ways of overcoming obstacles on the path to fitness; and finally an unusual love story set in a cafe.
The Fitness Currency
Author: Utkarsh Rai |  Fitness is the new currency for not just a long and successful career, but also a happier life and Rai uses his own example to demonstrate it. In "The Fitness Currency", Rai says that everyone can earn this currency regardless of their age or stage of life. This book covers the full gamut of fitness, from mental firmness and balanced diet to ways of exercising.
A City Happens In Love
Author: Ravish Kumar | A boy from Bihar living in Lajpat Nagar likes a momo-seller from the northeast; she likes him too, but when he gifts her a token from his village, his dreams come crashing down. Samar travels with his beloved in a DTC bus, the only space in the city where they can meet. In these crisp, powerful, micro-stories, journalist Ravish Kumar brings alive the love, longing, and heartbreak which flourish in the city's spaces.
Dilli Durbar
Author: Satya Vyas | The author of the highly-popular "Banaras Talkies", Satya Vyas is one of Hindi's most exciting new writers. Dilli Durbar, originally published in Hindi, has now been translated into English by Vaibhav Srivastav. The novel is about making one's way in a "big city" and surviving the pitfalls. Dilli Darbar is a breezy read, a fun and relatable take on bachelor life in Delhi.
Musafir Cafe
Author: Divya Prakash Dubey | Sudha is a woman with firm views on what she wants from life and from a relationship. Chandar, on the other hand, is a salaryman who forever postpones his dreams. He wants to do the right things but he also sees the allure of living on the edge. The unusual love story of Sudha and Chandar is billed as "a refreshingly new take on modern relationships".
Happy reading this weekend!
(IANS Inputs)
For latest Lifestyle updates, check out our Facebook page.