Follow us on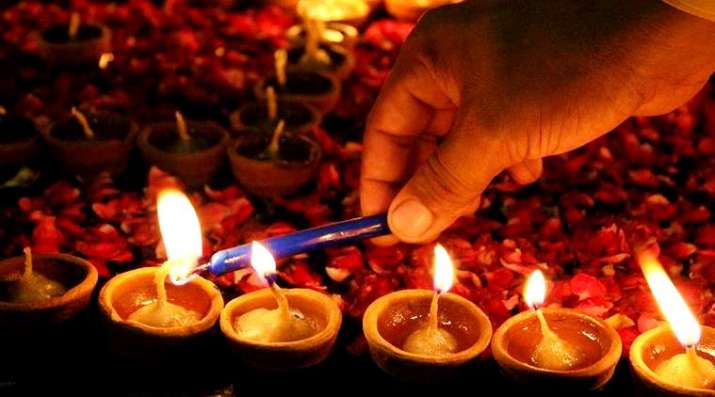 The entire country is engulfed in celebrations as Diwali is just a day away. The five-day festivities of Diwali begin from Dhanteras and continues with Choti Diwali, Diwali, Padva ending with Bhai Dooj. Just a day before the festival of light, we celebrate Choti Diwali  which is also known as Narak Chaturdashi or Roop Chaturdashi. On Choti Diwali, homes are lit with diyas and lights to welcome the big day. 
There are many folklore associated with Choti Diwali. One such mythological story is about Narakasur who ruled Pragjyotishpur. The demon king captured 16,000 daughters of gods by defeating Lord Krishna. It is believed that a day before Choti Diwali, Krishna fought against the demon king and emerged victorious freeing all the daughters. Another such story revolves around the King Bali. After the troublemaker king started gaining more power, Lord Vishnu took the Vamana avatar and covered the three lokas in just two steps. The festival of Choti Diwali marks the victory of good over evil.
On this auspicious day, donating diyas holds great significance. People also worship Yamraj on Choti Diwali, hence the day is also called Yam Chaturdashi. Do these things on Choti Diwali to ward off problems from your life:
* Wake up early morning on Naraka Chaturdashi. Taking bath after massaging your body with sesame oil has many benefits.
* On Naraka Chaturdashi, light diyas in your home and worship Goddess Lakshmi and God Kuber for prosperity.
* After bathing, worship Lord Krishna, Dhanvantari and Yam Devta for health and longevity.
* Worship Lord Hanuman in afternoon of Narak Chaturdashi. Visit temple and offer jaggery and chana to him.
 * It is advised to offer sugarcane or anything sweet to elephant on Narak Chaturdashi. It is said that this can remove difficulties from your life.
After reciting this mantra on Choti Diwali- ''दत्तो दीप: चतुर्दश्यो नरक प्रीतये मया। चतुर्वर्ति समायुक्त: सर्व पापा'' न्विमुक्तये।।' wear yellow coloured dress. Also in the evening, make sure to light a diya for yam.
Happy Choti Diwali to all of you