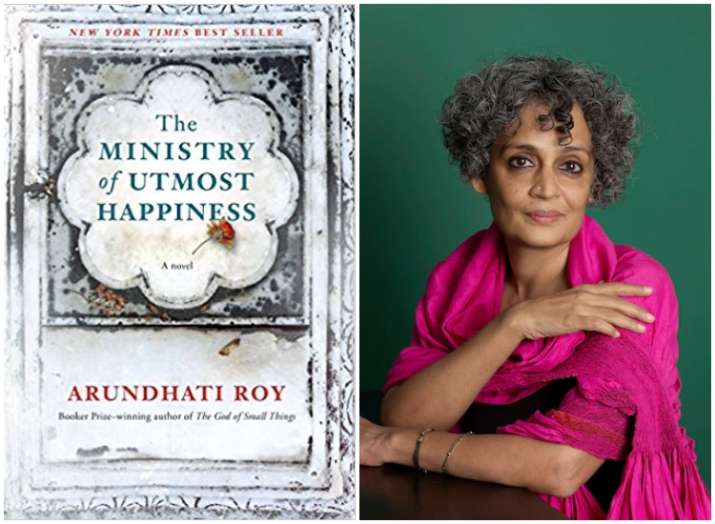 Suzanna Arundhati Roy who is a best known for her crisp writing and short sentences is a celebrated Indian author and a political activist. Roy won the Man Booker Prize for Fiction in 1997 and became the biggest-selling book by a non-expatriate Indian author.
Recently, novelist Arundhati Roy launched the Hindi and Urdu editions of her second novel "The Ministry of Utmost Happiness" at the New Delhi World Book Fair on Wednesday.
The much-acclaimed novelist, who rose to fame following her debut novel "The God of Small Things" was present at Rajkamal Prakashan's Jalsa Ghar stall. 
The Hindi edition "Aapar Khushi Ka Gharana", translated by Manglesh Darbal, and the Urdu edition "Bepanah Shazmani Ki Mumlikat" have both been published by Rajkamal Prakashan. 
Ashok Maheshwari, Managing Director of Rajkamal Prakashan, said that it was a matter of great joy that the translation of this book has come for Hindi and Urdu readers. Giving you a piece of information here, "The Ministry of Utmost Happiness" has been translated into 49 languages.
(IANS Inputs)
For all the latest Lifestyle updates, check out our Facebook page!