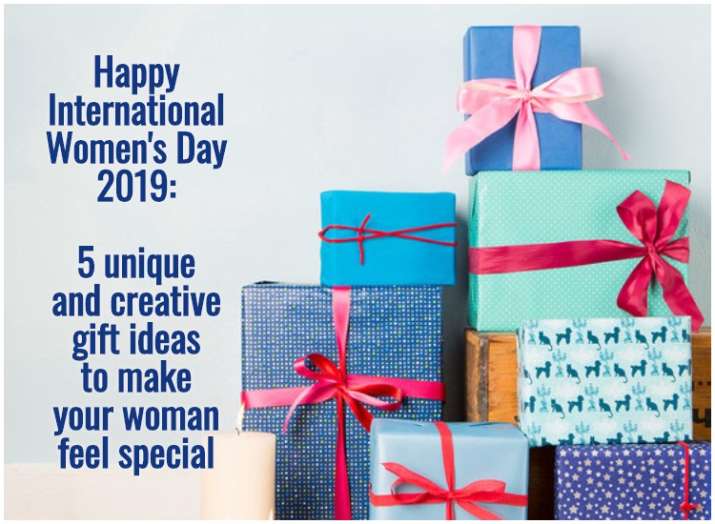 Whether you want to express your gratitude to your mother for her sterling contribution in your life, appreciate your wife for the little efforts she puts in to make you smile every day or thank your sister to simply keep you at ease while you struggle with your hectic office lifestyle -here's your chance! This International Women's Day 2019, make your special woman feel extraordinary by gifting her something nice and creative.
Think creative and gift your special woman something different this International Women's Day 2019. From gadgets to travel kits, give importance to gender-balanced gift items keeping this year's women's day campaign theme in mind -Balance for Better. To assist you in your task, we have compiled a list of unique gift ideas for your woman this International Women's Day!
ALSO READ | Women's Day Quotes, WhatsApp Wishes, FB Status, HD Images & Bollywood Wallpapers
Gadgets galore
Women can be tech-crazy too, you just need to identify the right gadget for the right woman! Basic things like headphones, adapters, fitness bands and chargers are required by everybody; this also opens gadget galore for you to choose a gift from.
Buy her travel tickets
Planning a surprise travel trip for the most important lady in your life is also a way to express your thankfulness. Plan a short 2-to-3 days excursion and book all the tickets in advance to make your woman feel special.
Travel kits also make sense
If not tickets, gift essential travel kits to women who love to travel or even if their job demands them to travel. Cosmetic kit, toiletry kit, or medical kit are all useful and essential items to pack while going on a travel trip.
ALSO READ | 5 essential things to pack in your travel bags for your next holiday
Mystery box to surprise your woman
Planning to surprise the special lady of your life in a unique way, then this will be the best gift idea. You can prepare a mystery box with all sort of unique gifts of her choice including personalized mugs, chocolates, stickers, keychains, handwritten notes and etc. to bring a smile on her face.
Tip: You can include wind chimes, dream-catchers, or quirky coasters in your mystery box.
Stationery or literary items
Bookworms and stationery lovers will love you for the rest of their lives for this one, we promise! You can buy gifts including books, magazine holder, work-station accessories, and stationery items for your special women in your life to tell them that you care!
For all the latest Lifestyle updates, check out our Facebook page!
ALSO READ | Women's Day 2019 campaign theme is #BalanceforBetter -Know what it stands for