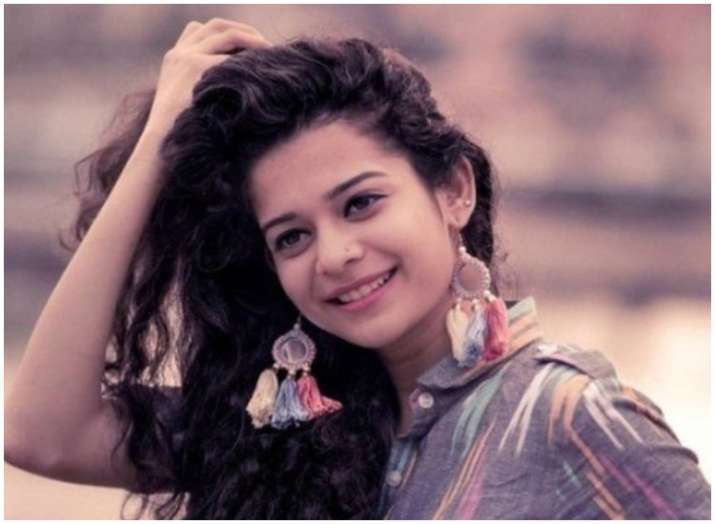 Mithila Palkar, an Indian actor who is best known for her characters in the YouTube web series 'Girl in the City' and 'Little Things' will be next seen with actor Irrfan Khan on silver screen.  
The talented actor apart from her acting skills gained instant popularity with her long beautiful curls. But we all know that managing curly hair is not an easy task especially in the season of monsoon. Which is why, Mithila reveals her secret on how she manages her flowing curls to look pretty all the time.
"Whenever I am in-front of the camera, my hair goes through a lot of harsh styling. But I ensure that my off-camera time is all about letting my hair down, taking it easy and of course letting my hair breathe! Over styling is a strict no-no. To protect my hair from breaking, I never comb my hair when it's wet," Mithila said in a statement.
She also says that managing heavy curls comes with its own set of troubles. "The rainy season increases my problem tenfold as the humidity makes it very frizzy. So, even if I have to go out on my own casually, I need to pay special attention to my hair. I have also learnt some quick hairstyles like a half bun or tying up plaits on one side of my hair. They come in handy for all those days when I want to mix things up a bit," she said.
Mithila, just like any other curly-hair girl, thinks of her frizzy hair situation as soon as she witnesses a rain drop. "But you can't say no to commitments. And so, all I can do is try to manage the frizz the best way I can! One routine that I swear by during monsoons is to religiously apply few drops of hair serum every time I wash my hair" adds the actor.
"It cuts through the frizz and makes hair quite smooth! I even carry it with me in my bag- whenever I feel my curls frizzing up, I use 2-3 drops and my frizz is tamed instantly," said the actress who is also returning with her role in the third instalment of the popular web series, Girl in the city.
She also says that as an actor, most of the times it is important to look the part you are playing and there are times when she has to look her best and with little time in hand.
"I keep a serum handy to save time and effort, and also to get a hairstyle that stays for long. I damp my hair, take 2-3 drops of serum and apply it through the length of my hair- my hair becomes super smooth, letting me style it any way I want and - it also gets the perfect, glossy finish. Alternatively I use a dry shampoo to style my hair when I am in a hurry," she said.
So, this was Mithila's trick on taming her curls beautifully. You can also try it for yourself for frizz-free hair this monsoon!
(With IANS Inputs)