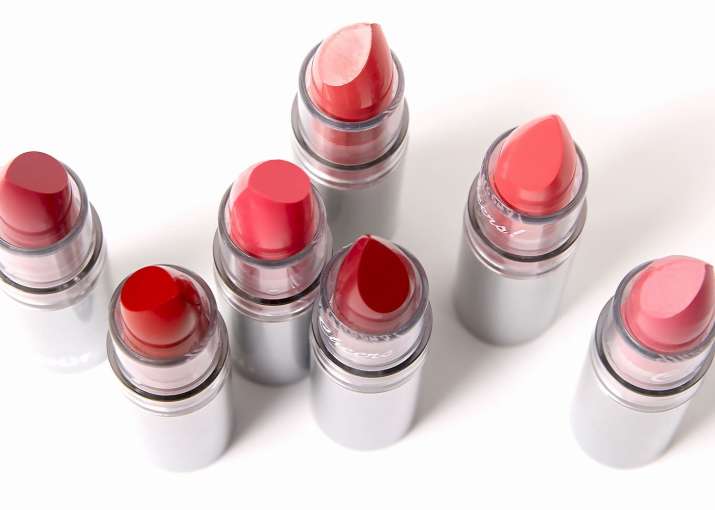 Lipstick is surely a go-to makeup, whether it is a quick fix or for a much detailed party look. It is the most important makeup essential that instantly changes the face from looking drab to diva and also has some skin benefits.
Here, we share some of those benefits of lipsticks with you.
1. A lot of lipsticks that have sun protection ingredients protect your lips from the harmful UV rays.
2. Lipstick provide hydration as it has ingredients like Aloe Vera and/or vitamin E.
3. Lipstick defines your lips and brightens your smile, provided you choose the right shade.
4. Wearing a lipstick can complete your look, whether it is about looking more credible at a professional setting or more sexy for a date night.
5. Women who wear lipstick feel more confident and powerful. As a matter of fact, they are usually perceived by others as being more attractive, and in control.
6. Lipstick is also a mood enhancer, which lifts our spirits during tough times. It instantly makes us feel empowered.
7. Lipsticks speak a lot about ones personality. While most of us (I am sure you all would agree) will have dozens of lip colours, there will be 3-4 pet colours most used and easily worn almost everywhere.
8. Lipstick if chosen correctly can enhance your complexion. First, it is important to understand your skin undertone, whether it's cool or warm or neutral.
(With IANS Inputs)
Also Read -Lispstick is the only saviour when it comes to make-up, decode the lip colour codes for different skin tones
Also Read -Tame your frizzy hair like a pro, 7 haircare tips you should follow
Also Read -5 basic haircare habits for healthy-looking, shiny hair