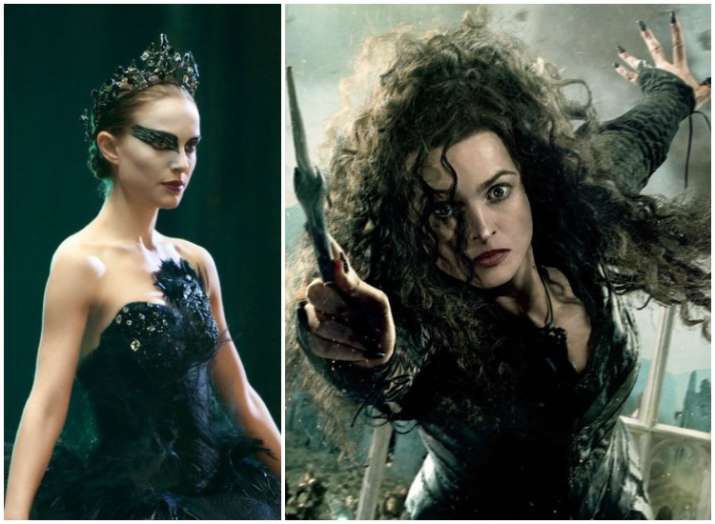 Waited till the last minute to dress-up for Halloween parties? Fear not as we bring some of the slickest looks you can don with perfection this Halloween.
Today, we decode three of Hollywood's most iconic characters to give you Halloween looks that are bewitching! Take a note, ladies!
Nina Sayers -Black Swan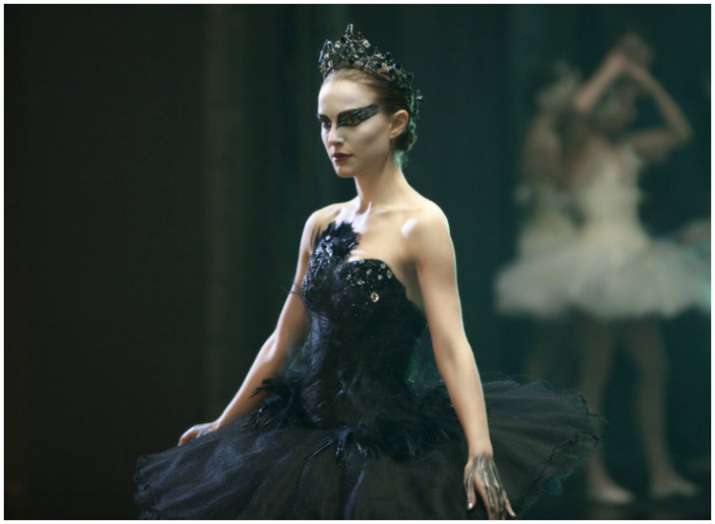 Hair decode
* Start with slightly damp hair. In the palm of your hand, mix together sculpting gel and a dab of conditioner (so the gel won't harden). Apply the mixture to your roots and drag it through to the ends. Be sure to get around your whole hairline, including the back of your neck, to prevent flyaway. And use a good amount of product - enough to make your hair feel almost wet.
* Using a boar bristle brush, tightly gather hair into a ponytail at the crown of your head. Gaze at the ceiling and lift your chin as you brush to ensure the strands at the nape of your neck stay taut. Secure with an elastic.
* Brush more gel through the entire ponytail so it's super smooth. Then wrap your hair around the base of the pony to create a bun. Tuck the ends under, and secure with bobby pins.
* If you notice any stray hair sticking out, pat a little gel on them so they'll lie flat. Finally, mist shine spray all over for a sleek, glassy look that catches the light.
Make-up decode
* The look has a lot of focus and detailing on the eyes.
* Prep your entire eyelid from the inner corner till the end of your eyebrows to give an even base to layer eye shadow on evenly. Take a blending brush and fluff on a matte eyeshadow matching your skin tone to set the primer.
* Take a highly pigmented matte black eyeshadow and cover the entire eyelid from the inner corner to the end of your eyebrow.
* On a flat brush spray some setting spray and dip into dark grey glitter pigment or eyeshadow, coat the eyelid with the silver eyeshadow and extend it till the end of your eyebrows right where the black eyeshadow ends.
* At the inner corner portion extend the eye liner to a sharp beak like curve at the lower lid of the eye.
Finish the look with a black gel eyeliner, line your eyelid and end it with an exaggerated wing. Enhance your brows with an eyebrow gel in black to achieve bold brows to match the eyeshadow look.
* Keep the lip simple with a deep matte red to complement the eye look.
* The base has been kept clean with only a pore filling primer and foundation.
* Elevate the eye look by adding black rhinestones right under the brow or use false eyelashes with feather detailing.
Bellatrix Lestrange -Harry Potter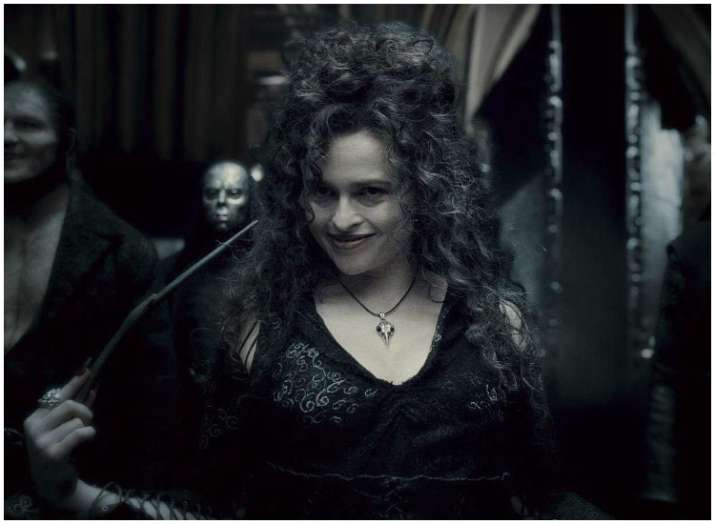 Hair decode
* Apply a strong hold styling mousse throughout detangled, wet hair.
* Curl the hair by using curlers.
* Use a volumizing hairspray.
* Pull hair up into a half up ponytail on the top right side of your head and secure very loosely with a hair tie and bobby pins.
Make-up decode
* Bellatrix has a very strong look but the colours used are primarily various shades and tones of brown.
* Prime your eyes with an eye primer or concealer and set it with an eyeshadow matching your skin colour.
* Use a matte light pink eyeshadow on the edge of the eye and extended the light brown eyeshadow out on the inner corner of the eye.
* Take a brown matte eye shadow on a flat brush and line your eyelid create an exaggerated wing going up to your hairline.
* On the inner corner extend the eyeliner downward along the bridge of the nose to create an illusion of a sharp inner corner.
* Line your waterline with a brown eye pencil to complete the eye look.
* For lips use a brown nude lipstick with a satin finish.
* For the base use a pore filling primer and a matte foundation. Finish the face look with a sharp line of couture right below the cheek bone to give a fierce look and an illusion of sharp cheekbones.
Alice -Alice In Wonderland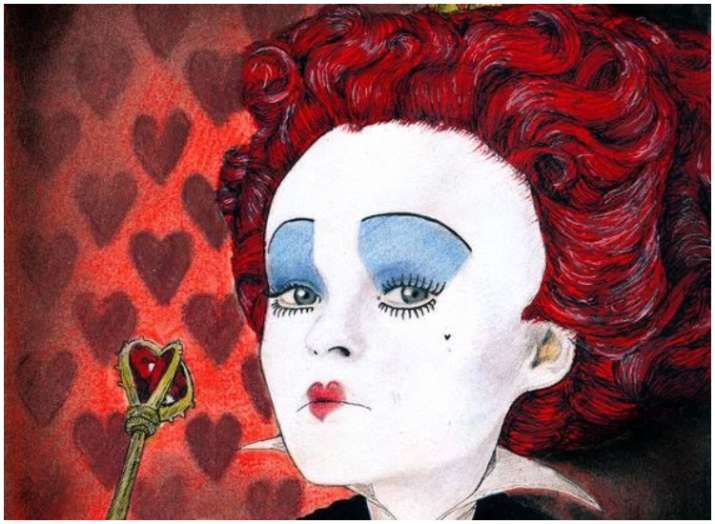 Hair decode
* Start with washing your hair with a volumizing shampoo and conditioner for bouncy shiny hair.
* Next on damp hair, spritz texturing spray to give structure and volume to your waves. This will also keep frizz at bay.
* Twirl or scrunch individual sections of hair for more defined waves. You can also braid your hair and leave it overnight for defined waves.
* If you have super straight hair then using curling tongs, wrap sections of fully dried hair to create soft waves.
* Finish off with a hair spray to avoid flyaway and keep the hair in place.
Make-up decode
* This look is very simple and easy to achieve, start by priming your eyelids and set it with an eyeshadow darker than your skin colour to give your eyes some depth.
* Use a pore filling primer to create an even base for the foundation.
* Use an illuminating foundation and buff it out on the skin with a dense blending brush.
* On cheeks use a light pink blush to add some colour to the face.
* For the lips keep it light with a nude lipstick with an orange undertone.
(IANS Inputs)
For latest Lifestyle updates, check out our Facebook page!