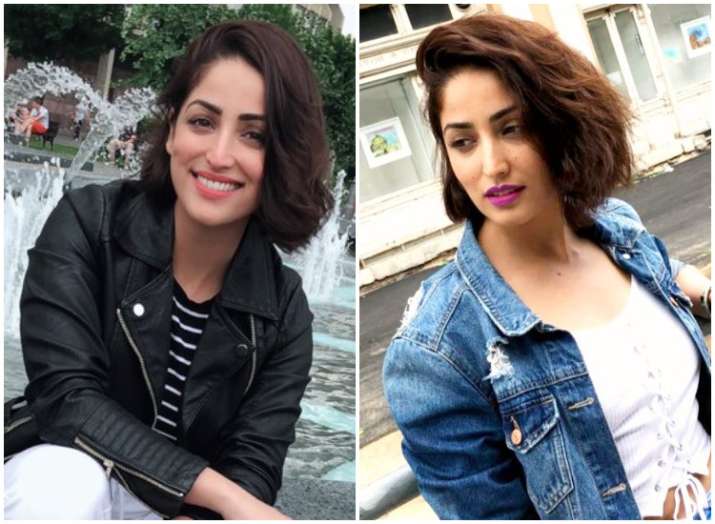 Yami Gautam, an Indian actor who started her career with Vicky Donor and later gained popularity with films like Badlapur and Kabil is shooting her next film, Uri. The actor has always being lauded because of her charm and beautiful smile at silver screen. So, what's new now?
Well, this 29-year-old actor has decided to give some major hair goals to other young girls. Because she is effortlessly carrying her new short hairstyle with perfection adding to her charming personality. And in case, you don't believe us, here have a look.
"Life is short, make each hair flip count !! #shorthair #newlook #actorslife", writes Yami on her first click after the new look.
Yami is prettily flaunty in her next picture from the country of Serbia.
We must say, her Serbia memories only gotten strong with best hair days.
Whether she flaunts her hair from left or from right, we are loving all her profiles.
Yami's airport look wouldn't be more stunning without her flowing short hair.
Sunday vibes are surely getting strong with Yami's new hair style inspiration.
"Dontchya look at my plate!", writes Yami as her picture caption. Well Yami, we are only looking at your fantabulous hair.
Finally, here's a video for you from where it all began!
So, peeps, get inspired for your new haircut from Yami Gautam and start clicking some amazing pictures of you. Because if you got it, why not flaunt it!