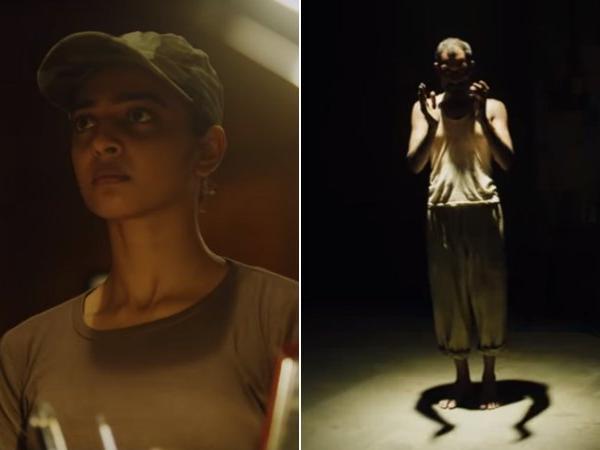 One of the most popular streaming giants Netflix has a host of new titles for its Indian subscribers in August. Among Netflix original TV series, there is Ghoul, a horror show produced by Anurag Kashyap and Vikramaditya Motwane's Phantom Films and famous horror producer Jason Blum of Blumhouse Productions. There is also Ozark's season 2 and a new series Insatiable. Have a look at the amazing list of TV shows and movies that are coming in Netflix this August.
Ghoul
Based on Arabic folklore, Ghoul is set in a covert detention center and follows an interrogator who arrives at the facility to discover that some of the terrorists held there are not of this world. Written and directed by Patrick Graham and starring Radhika Apte and Manav Kaul Ghoul is a co-production between Blumhouse Productions, Ivanhoe Pictures and India's Phantom Films.
Brij Mohan Amar Rahe
It is a new Indian original film, which is now available on the platform. This is Netflix's third Indian original to be released this year after "Love Per Square Foot" and "Lust Stories". The film revolves around the life of Brij Mohan (36), a hosiery shop owner in a busy Delhi market who desperately wants to change his life. It stars Arjun Mathur, Nidhi Singh, Sheetal Thakur, Manav Vij, Sunny Hinduja, Vijayant Kohli and Yogendra Tikku in key roles, Netflix said in a statement.
Pride & Prejudice
Starring Keira Knightley as one of the most well-known heroines in literature, Elizabeth Bennet, Pride & Prejudice is a film adaptation of Jane Austen's iconic 19th century novel. It will begin streaming on Netflix on August 4.
Iron Man
The film that kicked off the Marvel Cinematic Universe, 2008's Iron Man is coming on Netflix this August. It will begin streaming on August 1.
Bhavesh Joshi Superhero
Bhavesh Joshi Superhero starring Harshvardhan Kapoor traces the journey of a group of friends who set out on the path of righteousness. Over a series of thrilling incidents, their life takes a curve, leading a common man to become a superhero in the form of Bhavesh Joshi.  It will begin streaming on Netflix on August 10.