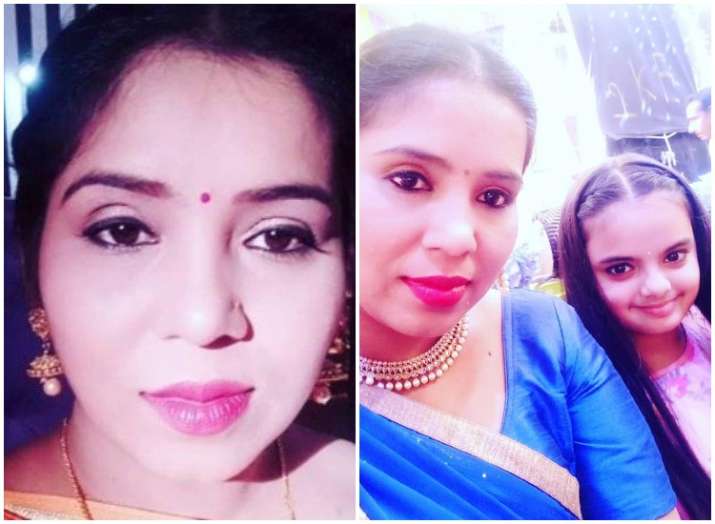 In a shocking news, Ye Hai Mohabbatein actress Neeru Agarwal aka Neeru passed away on Tuesday. The actress collapsed in the bathroom early in the morning and passed away even before she was taken to the hospital, reports suggest. YHM co-stars Divyanka Tripathi, Aly Goni and Karan Patel took to social media to mourn the sudden and shocking loss of Neeru Agarwal. 
"Neeru had been running a high fever for a few days. Today morning, she went to the bathroom and collapsed there. Her young daughter, who stayed with her, sent out voice notes to the YHM actors to inform them about the sad news. The team is devastated with the news", a source was quoted as saying to Indian Express.
Divyanka Tripathi wrote on her Instagram, "Neelu (Neeru), When you are gone so suddenly, I am remembering our last few conversations...about your favorite gold jewellery, your two sons and one of them had a boxing bout. I could feel the pride in your voice. I wish you could spend more time with your daughter and them. I wish I could speak to you more that day. When you are gone so suddenly, you leave me with an after-thought that no small talk is small and life is too short to love... I wish I could tell you that you were more important than you knew. Be good wherever you are. #RIP You will be missed, Divyanka"
Meanwhile, Karan Patel posted a heartfelt message which read, "Our dear Neelu (Neeru) has left us today and moved to the other world. May Her Soul Rest In Peace. Extremely saddened and shocked to hear about this sad and unfortunate news this morning ..! May god give strength to her family and friends to cope with this incomparable loss. #YhmWillNeverBeTheSame ...! We will miss you dearly Neelu, you shall always be in our prayers".
"RIP Neelu  u will be missed", Aly Goni posted on Instagram.
Ruhanika Dhawan, who plays Ruhi in Yeh Hai Mohabbtein posted, "Dearest Neeru ( Nilu didi), you and Vaishnavi are such brave people. I always told you that. I still can't believe this that you're gone and I will never be able to see you and talk to you. You have been doing so much solely for your two sons and your family back home. Vaishnavi is one brave and strong child we know. God bless this Child. Ruhaanika is in a Shock all she is saying is mumma just sometime back Neelu didi and Vaishnavi came home and spent time with us in Ganpati, We spoke so much... but I guess we shouldn't have stopped... & May be you would have still been here amongst us all. Stay happy wherever you are Neeru Remembering your wonderful and gentle soul will forever remain in our hearts. May you rest in peace. -Dolly & Ruhaanika ( tumhari Ruhi like you always called her)".