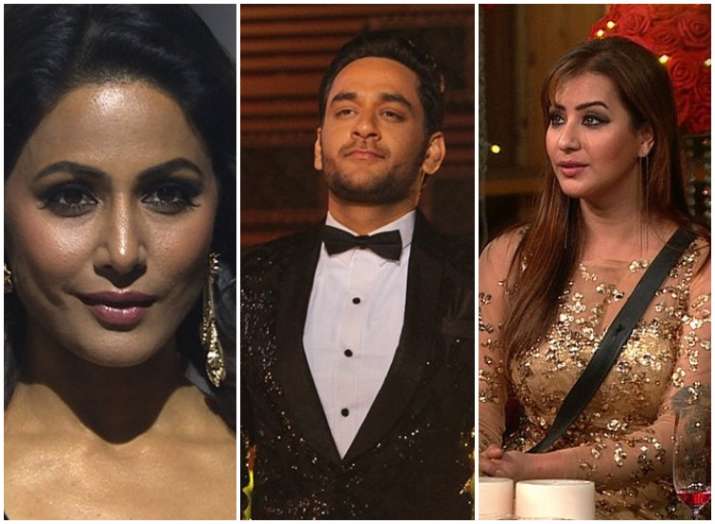 Although, Bigg Boss 11 has ended, the season and the contestants are still very much in news. While it was the two popular faces- Shilpa Shinde and Hina Khan, who fought for the Bigg Boss trophy, second runner-up Vikas Gupta, the so-called 'mastermind' also got immense support in the 11th edition of the reality show. Vikas was surely the one who entered as a common man but walked out like a celebrity.
Vikas Gupta was one such contestant who was extremely deserving to be the winner. When it came to planning, plotting and strategising, former channel head for MTV and &TV, Vikas Gupta aced this quality. He has worn the 'Mastermind' tag with pride during the show and has many times proved that he deserves it.
When questioned about the Bigg Boss journey and about his survival in the Bigg Boss house, Vikas said, "In fact, the makers just told me that I have changed the way this game is played by making it more dynamic and exciting. In the previous seasons, contestants were not playing the game, they were just surviving. I brought a game on the show...you need not be just friends, you have to change sides to play the game. So when you use your mind and play individually and not as a team, you go in different teams and this affects your bonding. Then you play for yourself. I played for my individual self and also tried staying friends with all like I am still friends with Hiten and Arshi. It may not be possible to continue being friends because here friendships are made to save oneself from nominations," said Gupta, furthering, "But whoever has won is deserving because in the last week when four contestants are left then public votes decide. So it is not our victory, it is the victory of the fans".
Further elaborating on this, Gupta continued, "I didn't expect to come so far. My target was just one week and I also tried running away from the house couple of times but later the game changed. And as Bigg Boss said, I had a second inning and in my second run I understood a lot about the game. I understood the difference between being cunning and being intelligent, and how one should balance it out by playing with both heart and mind. I have enjoyed every moment and it was like an evolution process for me. I feel good that I have come third among extremely popular actors."
When asked about Shilpa's victory over Hina, Gupta said, "There was a big difference between their games. In comparison to Hina, Shilpa's game was quite varied. She wouldn't just fight but also show different sides of her and do different things which others couldn't do. Hence, Shilpa had an edge over Hina."