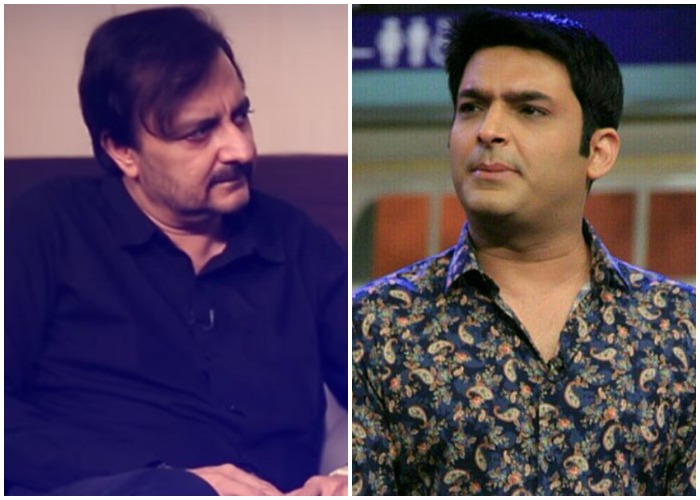 The feud between ace comedian Kapil Sharma and journalist Vickey Lalwani is far from over. It is all over social media, and none of the two is ready to bury the hatchet. In the recent development, Vickey Lalwani has tweeted to Mumbai Police accusing Kapil Sharma of leaking his phone number on public platform. In his tweet, he also claimed that the comedian's fans are abusing him over phone. Mumbai Police, in its reply, suggested the journalist to contact the nearest police station.
A couple of days ago, the comedian shared a copy of FIR which he has filed against SpotboyE editor Vickey Lalwani. It also displayed Lalwani's phone number. In the complaint, he accused the journalist of intentionally publishing negative articles about the comedian to bring his public image down.  
Please visit the nearest police station for further support.

— Mumbai Police (@MumbaiPolice) April 10, 2018
Hello @MumbaiPolice,@KapilSharmaK9 had put out my number on his twitter handle. This has made his fans to call and harass me. Seeking suitable measures from you.

— Vickey Lalwani (@iamvickeyleaks) April 10, 2018
I have those numbers and I am ready to handover.

— Vickey Lalwani (@iamvickeyleaks) April 10, 2018
According to the sources, Vickey Lalwani used to manage digital content for Kapil Sharma in the past. However, the comedian stopped paying him due to lack of coordination. Later, Vickey Lalwani used his entertainment portal to defame the comedian.
Vickey Lalwani isn't the only one Kapil Sharma accused in his complaint. He also filed a complaint against his former managers Preeti Simoes and Neeti Simoes for extorting Rs 25 lakh from him. He also revealed that the Simoes sisters were privy to Kapil's personal association and his day to day works. Lalwani, allegedly, used this information to defame the comedian which caused mental disturbance to the comedian. All these claims have been made by Kapil Sharma's lawyer Tanveer Nizam.
In the year 2016. Kapil Sharma hired the Simoes sisters to manage and coordinate some of the aspects of his comedy show The Kapil Sharma Show. He terminated his deal with them after he lost out on several commitments because they didn't represent him well.
Vickey Lalwani has filed a non-consignable complaint against Kapil Sharma at Powai Police Station in Mumbai for usage of abusive language and threatening him over the phone. Sharma even tweeted on Friday with objectionable words against Lalwani. Later he came out with an explanation that his Twitter account was hacked.
Some people just want to defame you for few bucks but it will take ages to make a stand against the wrong.. I shall do it today n forever.. pic.twitter.com/Vg8bJoWwhF

— KAPIL (@KapilSharmaK9) April 7, 2018
On Saturday, he retracted from his statement that his Twitter wasn't hacked but it was his PR team who deleted all the tweets. Also, he stood by his earlier comments.
Kapil Sharma made his comeback on TV with his new show Family Time With Kapil Sharma. It went on air a couple of weeks ago with tepid response. The newly-launched show has been suspended by Sony TV for the month due to frequent cancellation of the shoots and Kapil's ill health.