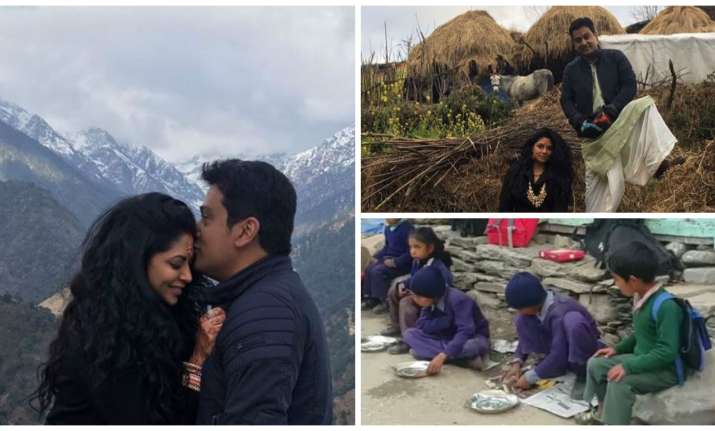 TV actress Kavita Kaushik who is fondly remembered for her role of Chandramukhi Chautala in FIR celebrated one year of togetherness with hubby Ronnit Biswas. Last year, the actress tied the knot with her beau in a village near Kedarnath. This year, the couple decided to revisit the place to mark their first wedding anniversary.
Kavita and Ronnit got married in a Shiv-Parvati temple Triyugi Narayan, seven kilometres from Kedarnath, Uttarakhand amid the presence of her close friends and families. And now, instead of throwing an anniversary party, Kavita decided to celebrate the special occasion in a heart-warming way. She threw a feast for around 400 villagers and enjoyed some serene moments in picturesque landscape of Uttarakhand. Kavita's Instagram account is flooded with pictures and videos from her anniversary celebration. Sharing a video of kids having food, Kavita wrote, ''Have you ever tried feeding city children ? Try it if you haven't and you will know the frustration their moms go through ! Then feed these village children .. they will relish every bite on their plate asking for more wiping every grain clean gleaming with satisfaction, the joy it was to cook for them and watch them eat is an unparalleled one and certainly cannot be found at a city event .. happy first Anniversary baby ! This was the best way to celebrate.'' 
In an interview to Hindustan Times, the actress said, ''Time has flown and how. Both of us are believers of Lord Shiva and they say Shiva and Parvati got married in this place, so we wanted to get married here too. It feels that we were here just three months ago (to get married). I wanted to celebrate my wedding anniversary here and not throw a party. Being a celebrity, we get the opportunity to throw and attend numerous parties throughout the year and socialise as well. But our wedding venue was blissful with sweet villagers and kids. So, instead of a party, we threw a feast for them. Every villager was invited and we had a ball with them.'' Check out other pictures of Kavita and Ronnit.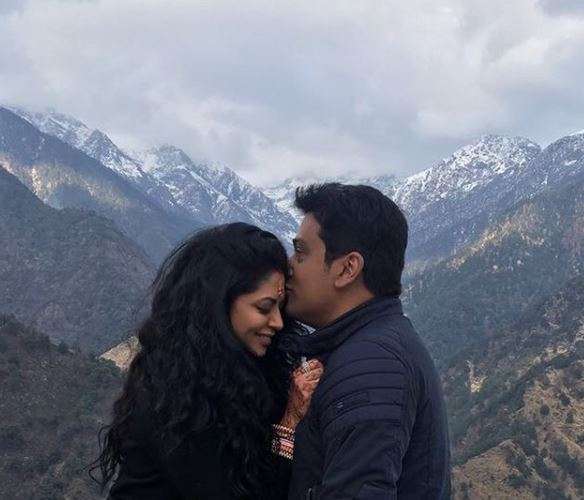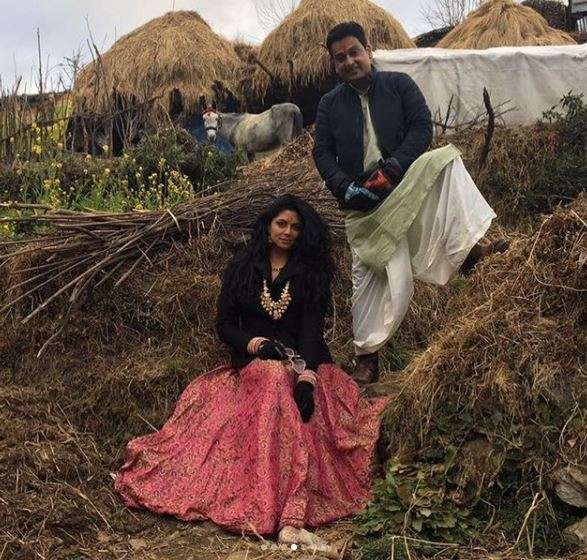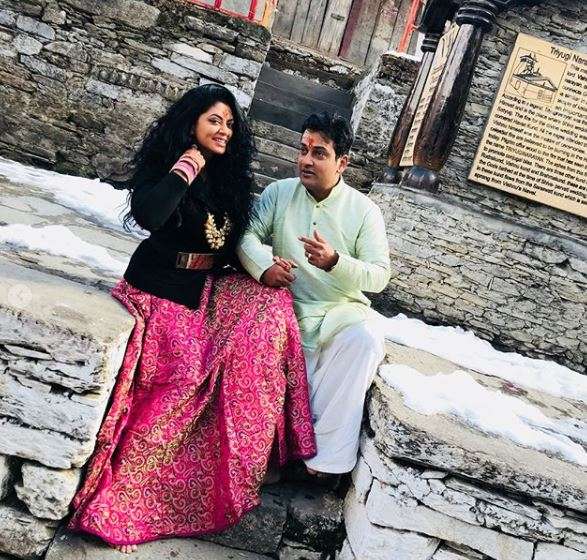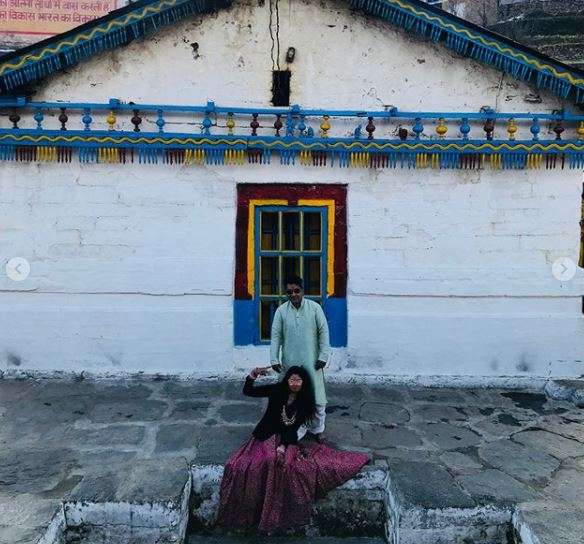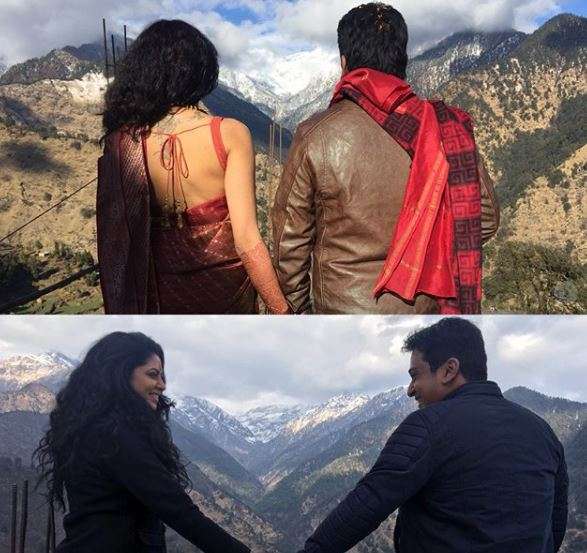 Kavita's close friend in Dehradun helped her with all the arrangements for serving food to 400 people. Kavita said that it was ''a blissful experience'' and she wants to do this every year as it is ''fulfilling to see happy faces''. After the celebration in the village, the couple spent some time in Dhanaulti before coming back to Mumbai.
On the work front, Kavita recently wrapped up a Punjabi film, opposite Gurdaas Maan. The shooting of the movie took place in the border areas of Rajasthan and Punjab.
Keep watching our Facebook page for all updates