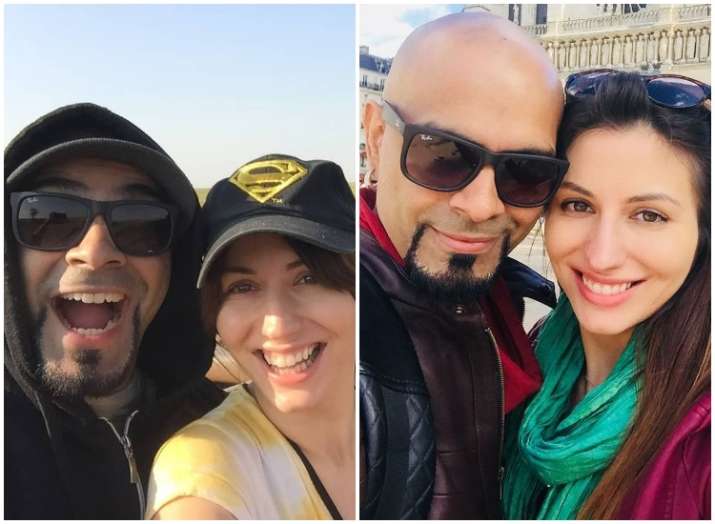 Raghu Ram of MTV Roadies has found love once again in Canadian singer Natalie Di Lucio. The TV personality, who divorced his ex-wife Sugandha Garg in January, confirmed his new relationship on social media today. "nataliediluccio you once told me that you needed to believe in Magic. Well, here's your proof. You walked into my life a year ago today... and impossibly, everything inside me changed!I feel Love.I feel Happiness.I feel Hope.I feel. Again. All because of you!It has been a beautiful year of Love, Laughter & Adventure. Happy anniversary, baby! Keep believing in Magic. And that Happily Ever After is now.I love you", Raghu Ram posted an adorable picture with his girlfriend on Instagram.
The actor confessed to have been dating Natalie for a year now as the two celebrated their anniversary of love with a love-struck selfie. Check out the lovely picture right here.
Raghu also shared Natalie Di Lucio's post which read, "Raghu you are my smile, my laugh, my heart, my best friend. Life is so much more awesome with you by my side. Happy Anniversary to the one who makes my heart sing. I love you scoobydoo".
Interestingly, Raghu Ram and Natalie Di Lucio have also featured in a music video last in 2017, hinting at their relationship status.
The Canadian singer is active on social media and has posted several pictures of herself with beau Raghu Ram.
Recently, Raghu Ram grabbed spotlight when he shared a picture with his ex-wife Sugandha Garg, giving divorce goals to all his fans. The actor announced the separation from his wife in 2016.
Raghu took to Instagram and captioned it as, "@isugandha Some things never change. Like the love I have for you. Like the fun, we have always had together. Nothing ends. It changes and the next phase begins #FriendshipGoals #DivorceGoals," he wrote.