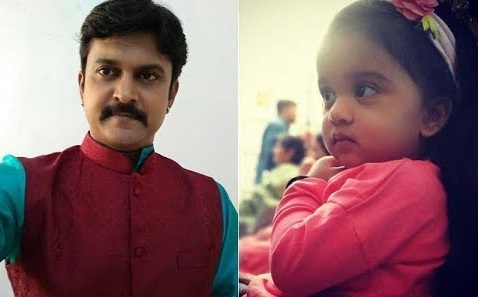 Pyaar Ke Papad actor Pratish Vora has gone through a parent's worst nightmare. His two-year-old daughter passed away after choking on a cubicle piece of toy she was playing with. The couple was having a gathering of friends at their Mumbai home when their toddler suddenly started choking. Pratish tried to extract the piece of toy out of her mouth but the panicked girl bit him hard. While speaking to SpotboyE, Pratish Vora opened up on the last night with his late daughter. 
He said, "It all happened at home when we were having pizzas with few friends who had come over. In fact, my daughter didn't stay in Mumbai, just like my wife. They both were in Rajkot and had just come for a holiday since the last 10 days. When my daughter swallowed a cubical piece of a toy, I immediately put my hand inside her mouth. But she bit me. The bite was hard. She was resisting me. I think she got very nervous and the piece went largely inside. My hand hence couldn't reach sufficiently inside and I guess the damage was done in those few seconds of struggle." 
Pratish Vora and his wife rushed to the nearby hospital and the doctors successfully stopped the bleeding. The baby girl was said to be normal when around midnight her condition deteriorated. After bleeding profusely, the baby died at 1 am in the night. The couple cremated her mortal remains at 7 am in Rajkot. 
"My wife is my first and biggest responsibility now. So honestly, I can't even cry. But she is a brave woman and will come out of this before me. Believe me, she started going to work from today. I am going to be here for few days and then come back to resume my work. My Pyaar Ke Papad team has stood behind me like a rock," he added. 
"My daughter was so lucky for me. My wife and I succeeded more professionally after she was born. She is gone and it is going to be very tough for us. I feel that she is still with us. If I try to divert my mind, I still midway through anything and everything I remember her and the whole scenario--- and I suddenly stop. But I won't say that we have lost faith in God. All I can say is that life needs to go on. Isi tarah se shayyad hum apne aap ko bahar nikaal payenge," he concluded.